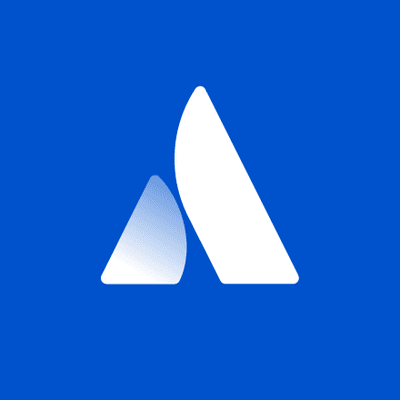 Atlassian
Senior Benefits Analyst
Sydney, Australia•SydneyNew South WalesAustraliaOceania•June 10, 2023
Working at AtlassianAtlassian can hire people in any country where we have a legal entity. Assuming you have eligible working rights and a sufficient time zone overlap with your team, you can choose to work remotely or from an office (unless it's necessary for your role to be performed in the office). Interviews and onboarding are conducted virtually, a part of being a distributed-first company.
To help our teams work together effectively, this role requires you to be located in one of the following countries: Australia, New Zealand, Philippines, Japan, or India.
Job Description
With Team Anywhere, Atlassian is a remote-first, fully distributed global team. We are looking for a global benefits analyst with a proven experience in benefits delivery and able to support program management to help drive our global benefits strategy, as we reimagine building the future of benefits that are reflective of Atlassian's culture and values.This will be an incredibly diverse role that will lend itself to partnering with many different stakeholders, closely collaborating and supporting our Benefits Managers in all regions, plus more. You will have the chance to be exposed to an array of exciting benefit projects to achieve automation and create efficiencies. You will have the opportunity to partner with benefit implementations, policy and program reviews globally, and delving into country-specific deliverables on a needs basis. Ideally, will have some experience in global benefits administration, communication of benefit programs, project and stakeholder management, benefits administration, and experience in supporting benefit rollouts.
About the role:
Work with the global benefits team on projects supporting the global benefits strategy and roadmap initiatives
Champion global communications to help create awareness and build education around our exciting benefit programs
Support in setting up new entities, benefits harmonisation and M&A activities
Delve into Team Anywhere (remote workforce) and benefit-related initiatives
Support aspects of benefits administration, annual renewal processes, and vendor management
Participate in benchmark surveys and make recommendations to establish competitive benefits programs and policies
Understand current and emerging market trends, identify potential opportunities and gaps, leverage external best practices
Provide cross-functional team support for leave of absence and other programs
Work closely with People Operations and HRIS to help with compliance and operational excellence
Support with internal teams and third-party administrators to resolve employee issues and inquiries as the first point of contact for second-tier queries
Understand market practices and standard methodologies across various countries.
More about you:
2-3 years of experience in HR and benefits at a minimum, preferably in high-growth or corporate environments
Bachelor's degree in HR, Business, Finance or a related field
Proven knowledge of benefits practices, operations, and compliance
A self-starter who is curious and willing to work collaboratively and asynchronously
Validated analytical skills and attention to detail
Good judgment and discretion when dealing with sensitive information
Excellent communication skills with an ability to communicate across diverse groups with a clear and approachable style
Proven organizational skills and the ability to manage multiple deadlines in a fast-paced environment
Willingness to work flexibly with worldwide stakeholders
Appreciation for the fact that we work in a global environment that is rapidly changing and growing
Bonus points for:
Experience with global benefits
Experience with configuring time off or benefits in Workday or similar HRIS
Possessing a creative approach to problem-solving
Our perks & benefits
To support you at work and play, our
perks and benefits
include ample time off, an annual education budget, paid volunteer days, and so much more.
About Atlassian
The world's best teams work better together with Atlassian. From medicine and space travel, to disaster response and pizza deliveries, Atlassian software products help teams all over the planet. At Atlassian, we're motivated by a common goal: 
to unleash the potential of every team
.We believe that the unique contributions of all Atlassians create our success. To ensure that our products and culture continue to incorporate everyone's perspectives and experience, we never discriminate based on race, religion, national origin, gender identity or expression, sexual orientation, age, or marital, veteran, or disability status. All your information will be kept confidential according to EEO guidelines.To learn more about our culture and hiring process, explore our
Candidate Resource Hub
.
Cyber Security Jobs by Category
Cyber Security Jobs by Location
Cyber Security Salaries