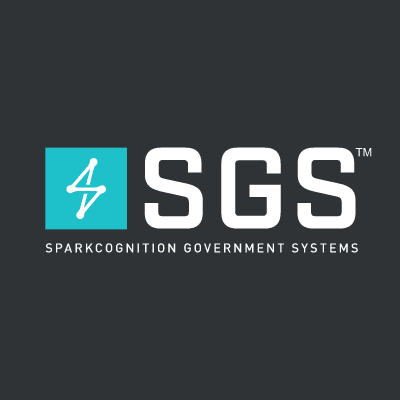 SGS
Senior Auditor, Information Security Management Systems (ISMS)
Company Description
SGS is the world's leading inspection, verification, testing and certification company. SGS is recognized as the global benchmark for quality and integrity. With more than 89,000 employees, SGS operates a network of over 2,600 offices and laboratories around the world.
Job Description
As the Senior Auditor, Information Security Management Systems (ISMS), you will perform third-party audits per SGS Certification procedures to a variety of standards within the Information Security Management System (ISMS) portfolio (e.g., ISO/IEC 27001, TISAX, etc.) and is responsible for managing and growing key ISMS accounts.  The Senior Auditor is responsible to make relevant decisions concerning the audit process and to inform SGS as required to resolve issues outside the audit process. The Senior Auditor is responsible to collect and analyze sufficient information to provide a recommendation for certification.  They also have the authority for the control and performance of auditing activities including planning and the control of other members of audit teams.
Perform certification audits in any capacity in conformance with the SGS Global/Local procedures, sector specific schemes/standards, ensure that such duties are performed in an efficient and commercially expedient way.
Assimilate, understand, and operate the SGS Certification Management System in all activities relating to the post, and to liaise with the Product Managers and Accreditation Manager regarding any changes to its design and implementation
Control as necessary, teams of auditors during the activities covered by items above.
Decide upon evidence gained during audits whether registration should be recommended or allowed to continue.
Strive to acquire sufficient audit experience to cover the whole of SGS's Certification's accredited activities.
Assist in the training of other auditors and lead auditors during planned audits or during other training functions.
Participate actively in witness audits by SGS or accreditation bodies.
Maintain all audit credentials.
Undertake any other activities as directed by the operations and/or Accreditation Manager.
Adheres to internal standards, policies, and procedures.
Possible assignments against other standards based on capabilities (e.g., but not limited to ISO 9001, ISO 27701 etc.)
Travels up to 80% of the time.  Depending on client's locations and scope of work
Qualifications
Bachelor's degree or higher in IT related scientific/technological discipline and experience in security assurance.
Qualified Lead Auditor (IRCA/Exemplar Global/Accredited CB scheme) against ISO 27001. 
Satisfactorily completed an IRCA/Exemplar approved ISO 27001Auditor/Lead Auditor course. The course must include an examination, which must be passed to evidence satisfactory completion. 
Competent working knowledge of recognized quality, security, service management and business continuity related ISO standards.
10+ years' work experience (including at least 5 years management experience).
Ability to travel, have valid passport and driver license
Integrity, tact and character, and high professional standards.
Proficient in various types of computer software (Word, Excel. PowerPoint & Outlook)
Additional Information
In the course of employment, you will be required to travel to and/or work at a client site.  The company requires employees to be vaccinated against COVID-19 in order to travel commercially and many clients require visitors performing work at their locations to be vaccinated.  Therefore, this role requires a candidate who is fully vaccinated or will be prior to an anticipated start date.  The successful candidate will be required to provide proof of having received a COVID-19 vaccination.
The company will provide a reasonable accommodation upon request after an offer is extended.
SGS is an Equal Opportunity Employer, and as such we recruit, hire, train, and promote persons in all job classifications without regard to race, color, religion, sex, national origin, disability, age, marital status, sexual orientation, gender identity or expression, genetics, status as a protected veteran, or any other characteristics protected by law.
To perform this job successfully, an individual must be able to perform each essential duty satisfactorily with or without reasonable accommodations. The requirements listed above are representative of the knowledge, skills, and/or abilities required.
This job description should not be construed as an exhaustive statement of duties, responsibilities or requirements, but a general description of the job. Nothing contained herein restricts the company's rights to assign or reassign duties and responsibilities to this job at any time.
If you are applying for a position within the United States and you have difficulty completing the on-line employment application because of a disability, please call 201-508-3149 for assistance and leave a message. You will receive a call back.  Please note, this phone number is not for general employment information, but is only for individuals who are experiencing difficulty applying for a position due to a disability
All your information will be kept confidential according to EEO guidelines.
Cyber Security Jobs by Category
Cyber Security Salaries