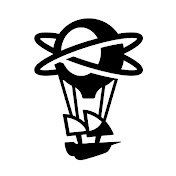 Niantic
Security Engineer, Threat Detection and Response
Niantic's Security Team seeks a security engineer to improve and maintain Niantic's threat monitoring and incident response capabilities for our globally distributed sites and workforce. You will help secure our corporate and production environments, and provide the means to detect and expel malicious actors.
Responsibilities
You monitor, analyze, and respond to security alerts and events.
You design, build and improve tooling for analysis, detection and alerting of a wide variety of security relevant events and log data.
You improve the cloud-based log acquisition and processing pipelines for corporate and production infrastructure (cloud, network and host based).
You improve detection workflows with automation and alert enrichments
You develop, apply and refine detection and incident response playbooks
You participate in security incidents and perform investigations on a wide variety of events from various sources.
You share knowledge and experience with peer teams and security engineers
Qualifications
You have 3+ years of experience in a modern, threat-aware corporate- and cloud- environment, performing detection and response tasks.
You have experience in signals development, threat hunting, threat modeling
You have knowledge of macOS, Windows and Linux operating systems as well of cloud environments
You have an in-depth understanding of the signals and IOCs to look for, and how to extract them from cloud-, network- and host-based event logs.
You have demonstrated strong communication and team skills in a distributed environment.
You can demonstrate scripting / programming skills to automate repetitive tasks.
Plus If...
You have experience with building security automation/orchestration and data analytics.
You have experience with follow-up or management of remediation efforts.
Join the Niantic team!
Niantic is the world's leading AR technology company, sparking creative and engaging journeys in the real world. Our products inspire outdoor exploration, exercise, and meaningful social interaction. 
Originally formed at Google in 2011, we became an independent company in 2015 with a strong group of investors including Nintendo, The Pokémon Company, and Alsop Louie Partners. Our current consumer titles include pioneering global-control game Ingress, record-breaking AR game Pokémon GO, and Pikmin Bloom. In November 2021, we launched our developer platform, Lightship, enabling creators to build immersive AR experiences around the globe. Niantic is an Equal Opportunity employer. 
We believe that cultivating a workplace where our people are supported and included is essential to creating great products our community will love. Our mission emphasizes seeking and hiring diverse voices, including those who are traditionally underrepresented in the technology industry, and we consider this to be one of the most important values we hold close.
Niantic is a hybrid first company. We believe that in person interaction and collaboration is good for Niantic's culture, and critical to our future success as a company. We support flexibility and know new ways of working are here to stay. 
We're a hard-working, fun, and exciting group who value intellectual curiosity and a passion for problem-solving! We have growing offices located in San Francisco, Sunnyvale, Bellevue, Los Angeles, New York, London, Tokyo, Hamburg, and Zurich. #LI-HYBRID
Cyber Security Jobs by Category
Cyber Security Salaries