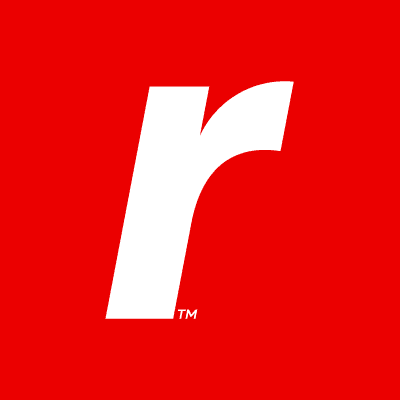 Rackspace
Security Engineer II - IN
India - Remote•IndiaAsia•October 2, 2023
Job Role -
Security Engineer II  (Shift - 6:30 pm - 3:30 am IST PRIMARY RESPONSIBILITY:
Rackspace's Security Team is responsible for overseeing the protection of Rackspace's network backbone by providing training, tools, and mitigation expertise. This team consists of highly skilled, network-savvy Rackers who have a passion for cybersecurity. The Security Engineer excels at utilizing their knowledge and experience to execute in the areas of detecting, analyzing, and mitigating
DDoS attack
events as they oversee a network infrastructure of over 40,000 network routers & switches, along with a wide array of company and customer infrastructure, applications, and services. Security Engineers are critical thinkers who can resolve customer issues by remaining objective and providing solutions with precision during high-pressure situations. This role demands awareness and urgency due to the unpredictable nature of
DDoS attacks
and the scale of customer support required. The Security Engineer is heavily involved in technology, tools, process, and training improvements for the entire Network Operations team at Rackspace. The Racker leverages substantial technical skills and experience and provides subject matter expertise to ensure these improvements are implemented successfully and other Network Engineers are trained to the new standards. This person must effectively coordinate with other Security Engineers, Network Engineers, customers, and vendors to help resolve critical and unique events. This role requires frequent interactions with a number of standard and proprietary tools that include communications, customer ticketing, event documentation, configuration, and scripts.·       
KNOWLEDGE/SKILLS/ABILITY:
Provide FANATICAL experiences through every interaction with Rackers and Customers. Detect, mitigate, and escalate events as necessary, in a timely manner to minimize disruption. Develop and provide tools, training, and solutions to minimize any impact to Rackspace or its customers. Aid in constructing standardized processes, procedures, and policies to enable consistent and effective mitigation results. Engage with customers and the sales team to explain and promote the DDoS product offering. Develop mitigation strategies to offset the majority of complex attacks. Develop customized mitigation profiles to be applied as necessary in the event of an attack. Quickly identify the vast majority of common, uncommon and unique DDoS attack vectors and mitigation methods (countermeasures). Document planned and unplanned network events in the respective tools. Provide great verbal and written communication through various mediums and with Departmental Leadership, other teams and customers. Act as a point of escalation for your peers, the Network Operations and Security Operations teams when necessary to ensure proper resolution. Work closely with our key mitigation partners to identify new trends and understand product capabilities. Evaluate current and new technologies and provide input for future improvement. Actively participate in Root Cause Analysis (RCA) sessions and implement actions to eliminate future disruption.·       
JOB COMPLEXITY:
The Security Engineer II has an intermediate to advanced aptitude with: Packet Collection and Analysis, Netflow Analysis, Arbor/ Radware, Network Monitoring Tools, Cisco IOS, Syslog, OSI Model, TCP/IP, BGP/OSPF, MPLS. The Security Engineer II is: Able to handle multiple tasks and prioritize work under pressure. Comfortable and proficient in delegating tasks to other engineers. Detail-oriented in documenting information and able to own customer issues through resolution. Demonstrates strong problem-solving skills coupled with a desire to take on responsibility. Has a desire to expand personal technical knowledge and mentor other engineers to expand knowledge. Identifies where process can be improved and engages managers and other teams to implement those improvements. Able to represent the team to all other teams at Racksapce. Able to show advanced knowledge of the threat landscape. Excellent written and verbal communication skills.·       
SUPERVISION:
General instruction on routine tasks, detailed instruction on new assignments.·       
EXPERIENCE/EDUCATION:
A minimum of 4-6 years of experience specifically with
DDoS detection, mitigation, and some of the industry vendors used for this (Arbor, Radware, Cisco, Prolexic, etc.)
is strongly
preferred.
Responsibility
for the configuration and problem resolution with mitigation platforms and services is highly sought
after.12
months of recent operational network experience in a command-line oriented
environment. CCNP
security level aptitude. A minimum of 12 months of experience in a customer service role. High school diploma or equivalent required.·       
PHYSICAL DEMANDS:
General office environment. require long periods sitting and viewing a computer monitor. No special physical demands required. Schedule flexibility to include working a weekend day regularly and holidays as required by the business for 24/7 operations. Occasional travel, less than 10%.
About Rackspace Technology
We are the multicloud solutions experts. We combine our expertise with the world's leading technologies — across applications, data and security — to deliver end-to-end solutions. We have a proven record of advising customers based on their business challenges, designing solutions that scale, building and managing those solutions, and optimizing returns into the future. Named a best place to work, year after year according to Fortune, Forbes and Glassdoor, we attract and develop world-class talent. Join us on our mission to embrace technology, empower customers and deliver the future.  
More on Rackspace Technology
Though we're all different, Rackers thrive through our connection to a central goal: to be a valued member of a winning team on an inspiring mission. We bring our whole selves to work every day. And we embrace the notion that unique perspectives fuel innovation and enable us to best serve our customers and communities around the globe. We welcome you to apply today and want you to know that we are committed to offering equal employment opportunity without regard to age, color, disability, gender reassignment or identity or expression, genetic information, marital or civil partner status, pregnancy or maternity status, military or veteran status, nationality, ethnic or national origin, race, religion or belief, sexual orientation, or any legally protected characteristic. If you have a disability or special need that requires accommodation, please let us know.
Cyber Security Jobs by Category
Cyber Security Jobs by Location
Cyber Security Salaries