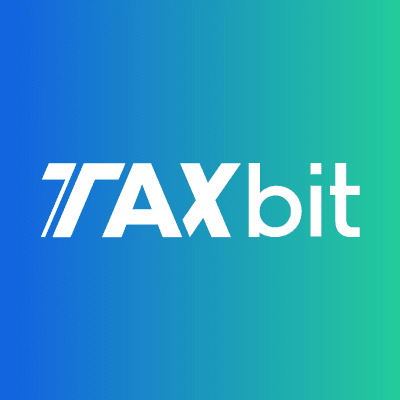 TaxBit
Security Engineer, Application
About TaxBit
Founded in 2018 by CPAs, tax attorneys, and software developers, TaxBit is establishing an entirely new category of business to enable widespread adoption of cryptocurrency and other digital assets.
Our Software-as-a-Service (SaaS) platform streamlines our customers' reporting and accounting experience for the digital asset class. We are trusted by thousands of consumers, leading crypto and traditional financial enterprises, government agencies—including the IRS— respected accounting firms, and others to solve compliance challenges at scale amid an ever-evolving regulatory landscape. TaxBit investors include Haun Ventures, IVP, Insight Partners, Paradigm, Tiger Global, PayPal Ventures, Winklevoss Capital, Coinbase Ventures, and other leading crypto investors. Our team is located in New York City, Salt Lake City, San Francisco, Seattle, and Washington, D.C.
If you're searching for a company that's dedicated to your growth, recognizes your unique contribution, and provides a fun, flexible, and inclusive work environment, then TaxBit is the place for you. We're looking for team members who are ready to join a hypergrowth company and excited to work at the forefront of an entirely new industry.  
The Role
TaxBit is seeking to hire a Security Engineer to help proactively analyze, prevent, detect and respond to threats that may impact TaxBit's business or users. If you are excited about joining a fast paced team and solving problems in the FinTech space, TaxBit might be a great fit! As a Principal Security Engineer at TaxBit, you should be passionate about software, security and people! Your role will be to utilize your security expertise to improve detection and response capabilities at TaxBit. You will focus on user and entity behavior analytics as well as gain a deep understanding of TaxBit's systems, tools and workflows to effectively differentiate between legitimate and malicious activity. We welcome individuals who are humble, hungry and open to tackle some of the industry's biggest challenges! Key Responsibilities
Analyze and investigate a broad range of threats and/or activities across all platforms
Collect, transform and ingest data from multiple sources into threat detection pipelines
Design and implement vulnerability management solutions
Implement security controls for our Engineering supply chain
Streamline incident response capabilities
Contribute to team learnings by improving engineering standards and processes
Define infrastructure that reliably identifies signals to threat teams
Own solving problems end to end across a variety of systems and services in close collaboration with other engineers at TaxBit
Required Qualifications
5+ years of programming experience
2+ years relevant experience analyzing large data sets to solve problems and or build security models
Deep experience with security on AWS or other cloud providers
Experience with SAST/DAST Vulnerability scanning
Experience with Infrastructure-as-Code and DevSecOps
Ability to work in an agile environment and challenging yourself and your team to improve their ways of working
Excellent analytical and problem-solving skills and ability to communicate ideas clearly across all technical and non technical audiences
Teamwork and mentorship
Bachelor's degree in Computer Science, Computer Engineering, relevant technical field, or equivalent practical experience
Certain roles may be eligible for incentive compensation, equity, and benefits. Actual compensation will vary depending on various job-related factors, including, but not limited to location, experience, level, and job qualifications.
Why you want to work here
Competitive cash and equity compensation
A robust offering of health, dental, and vision benefits with certain plans eligible for 100% premium coverage
An investment in your mental wellbeing with free access to Headspace as well as company-wide mental health days/weeks
A modern 401(k) plan that includes access to crypto, financial wellness benefits, low fees, and more
Unlimited Time Off - enjoy the flexibility to take time away to rest, refuel, and recharge whenever needed and without worry
Paid parental leave to bond with your new child
Inclusive activities such as rock climbing, trivia/game nights, monthly mingles, and more!
Company-provided Friday Lunches and unlimited snacks/drinks
Autonomous work and flexibility in how work is performed
Disclaimers
By submitting an application for this role, you certify that the information contained in the application is correct to the best of your knowledge. You understand that to falsify information is grounds for refusing to hire you, or for discharge should you be hired. 
Employment with the Company is at will unless otherwise stated in a written agreement signed by the CEO of the Company.  This means that either the Company or the employee can terminate the employment at any time and for any reason, with or without notice.
Cyber Security Jobs by Category
Cyber Security Salaries