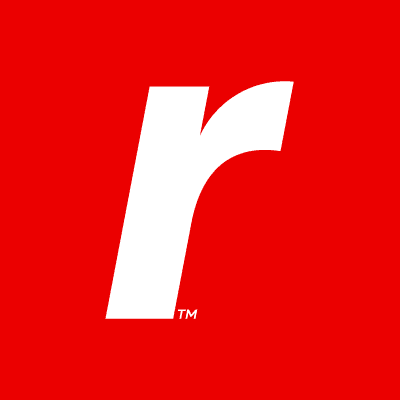 Rackspace
Sales Executive- US
United States - Remote•United StatesNorth America•September 19, 2023
Job Summary:
 Specializes in identifying, developing, and closing opportunities with new or existing customers the deliver incremental profitable growth and positive customer experiences. Owns and develops customer relationships, collaborating with both customers and internal resources to address customer and company priorities. Leverages subject matter experts and provides solutions aligned with business-unit priorities to satisfy customer needs. Responsible for the full sales cycle, from winning new customers to growing share of wallet in targeted existing customers for Rackspace. Utilizes industry knowledge to differentiate Rackspace and to acquire new customers and drive new footprint. Builds deep relationships with strategic customers and prospects, presenting viable IT and business solutions. Utilizes an entrepreneurial mindset to develop a hunting list of target customers aligned with Rackspace's multi- cloud solutions. Engages with C-suite executives, leveraging executive presence and emotional intelligence to understand customer challenges and competitor behavior to translate technology into impactful business solutions. Plans and executes pursuit and win strategies for specified opportunities, leads account reviews, and provides support to ensure successful development and implementation of strategic account plans, all while embodying Rackspace's core values in the sales arena. Higher-levels responsible for large deal business development and retention of strategic new customer acquisitions and high-value existing customers to generate sustainable revenues in line with business objectives. 
Work Location:
Remote
Key Responsibilities:
Responsible for full sales cycle from lead to close.
Build and owns account plans, including pursuit plan, timeline, deliverables, and goals, for named prospects and strategic accounts assigned to them.
Build and owns integrated portfolio plan to prioritize activities targeted at prospects and customer base.
Provide input into additional strategic pursuits within territory that align with overall Rackspace competitive strategy.
Coordinate with Marketing and BDRs to select targeted marketing plays to run for sales plays.
Lead defined sales process for all Rackspace solutions.
Conduct targeted outbound prospecting within assigned accounts. Collaborates with sales support on outbound efforts and lead generation activities.
Utilize business relationships to drive new business opportunities for new and/or existing enterprise accounts.
Engage potential customer to understand high-level needs and verify right fit for Rackspace solution and to qualify leads based on set framework.
Perform proactive assessments of how well Rackspace solutions meet the customer requirements and what customization would be required; presents the assessment to customers as part of the sales process.
Lead efforts to create proposal for solution to prove value add. Provides customers with Rackspace product offering based on facts and an understanding of their current/future business needs and objectives.
Develop and deliver innovative strategies that benefit customers and/or customers.
Develop and nurture relationships with key stakeholder to drive decisions that result in the close of the sale.
Lead the negotiation, closure, and documentation of customer contracts and renewals.
Recognized as an expert within Rackspace.
Proactively identifies and participates in the resolution of complex problems that impact the direction of the business.
Identify opportunities to create promoter Partners & Customers and works to identify new ways to leverage our product set in order to delight them.
Cultivate and maintains strong relationships with Support Teams, Account Managers and Sales Support Teams.
Work closely with Sales Engineers, Technical Sales Reps to perform in depth assessment of customer needs and infrastructures.
Utilize business relationships to drive new opportunities.
Qualifications:
Bachelor's degree in Sales, Marketing, Business or a related field required.             
12 - 14 years of experience in the field of role required.  
Experience cultivating new business with new and/or existing customers required.           
Previous successful account management/IB sales experience, incorporating value/service selling in business or marketing experience.
Ability to anticipate business issues; recommends product, process or service improvements.
Able to overcome a high level of resistance that will be encountered early in the sales process.
Entrepreneurial mindset.
Able to communicate the same message in a different way to both technical and business-oriented people.
Superior ability to adapt messages to stakeholders at all levels of the company, from CTO level to front-line technical support.
Strong presentation, written and verbal communication skills. Goal oriented with superior work ethic.
Able to influence others in decision-making.
Superior negotiation skills and the ability to negotiate with many personality types.
Effective time management skills and the ability to work numerous projects at once.
Strong problem-solving skills and a high level of patience and the ability to nurture.
Able to develop and manage internal and external business relationships of various temperaments, talents and convictions.
Discover your inner Racker: Racker LifeTravel: Domestic/international travel required, greater than 50%
For applicants working in California, Colorado, Washington, or New York City, we are excited to share the base salary ranges for this position exclusive of fringe benefits or potential bonus.  The successful candidate's starting pay will be determined based on job-related skills, experience, qualifications, work location, and market conditions. ·       The anticipated starting pay range of California, Washington state and New York City applicants for this role is $186,900 - $329,010.·       The anticipated starting pay range of Colorado applicants for this role is $160,400 - $282-150.Unless already included in the posted pay range and based on eligibility, the role may include variable compensation in the form of bonus commissions, or other discretionary payments.  The discretionary payments are based on company and/or individual performance and may change at any time.  Actual compensation is influenced by a wide array of factors including but not limited to skill set, level of experience, licenses and certifications, and specific work location.
About Rackspace Technology
We are the multicloud solutions experts. We combine our expertise with the world's leading technologies — across applications, data and security — to deliver end-to-end solutions. We have a proven record of advising customers based on their business challenges, designing solutions that scale, building and managing those solutions, and optimizing returns into the future. Named a best place to work, year after year according to Fortune, Forbes and Glassdoor, we attract and develop world-class talent. Join us on our mission to embrace technology, empower customers and deliver the future.  
More on Rackspace Technology
Though we're all different, Rackers thrive through our connection to a central goal: to be a valued member of a winning team on an inspiring mission. We bring our whole selves to work every day. And we embrace the notion that unique perspectives fuel innovation and enable us to best serve our customers and communities around the globe. We welcome you to apply today and want you to know that we are committed to offering equal employment opportunity without regard to age, color, disability, gender reassignment or identity or expression, genetic information, marital or civil partner status, pregnancy or maternity status, military or veteran status, nationality, ethnic or national origin, race, religion or belief, sexual orientation, or any legally protected characteristic. If you have a disability or special need that requires accommodation, please let us know.
Cyber Security Jobs by Category
Cyber Security Jobs by Location
Cyber Security Salaries