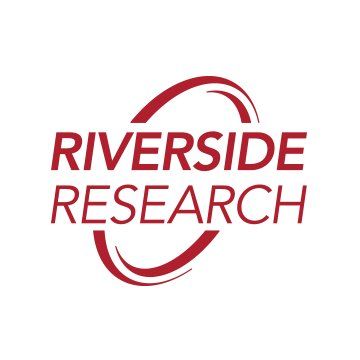 Riverside Research
Research Scientist - Operating Systems Security (some Hybrid schedule available)
Riverside Research is an independent National Security Nonprofit dedicated to research and development in the national interest. We provide high-end technical services, research and development, and prototype solutions to some of the country's most challenging technical problems.
Job Number: 1184
Riverside Research is seeking a senior dynamic, strategic, operational, and growth focused senior research scientist to support research and development of cutting-edge open-source operating system security technologies. As a key member of our Secure and Resilient Systems team, the senior research scientist will pursue and grow opportunities with government research organizations (e.g. DARPA, IARPA, service labs, etc.), lead existing R&D contracts, and transition technology into our other business units. The senior research scientist will interface with team members across Riverside Research locations.
The senior research scientist will contribute to a diverse team responsible for developing protection schemas in operating system design. They will also contribute to technical marketing and proposal writing in their research area. The senior research scientist should have hands on experience in some of the following domains: virtualization & operating system internals, security software engineering, and kernel messaging systems.
All Riverside Research opportunities require US citizenship.
Job Responsibilities:
Build tools and/or capabilities in languages like C/C++, Python, Java, etc.
Contribute to whitepapers and/or published papers that document innovative work preformed
Influence technical direction of IR&D or on-contract research and development efforts
Collaborate with team members on debugging programs, reviewing papers/proposals, etc.
Participate in relevant internal and customer meetings
Required Qualifications:
MS degree, preferred in related technical field, or BS with 5+ years' experience in computer science, computer engineering, electrical engineering, mathematics, or cybersecurity field
Must be eligible to obtain a Top Secret security clearance.
Leadership skills to develop, organize and execute significant capture activities, including building industry teams, assessing win probability, and executing customer call plans
Proficiency in programming languages C/C++, Python, and Assembly (x86-64, ARM)
Desired Qualifications:
PhD degree in Computer Science or related field
Healthy balance between technical orientation and business acumen
Ability to gain internal support, operate independently with limited supervision and feedback, and establish a solid working relationship with technical staff, division managers, and peers in the Group and across Riverside Research
Self-starter and ability to manage time independently without direct supervision
Superior written and verbal communications skills
Experience with both defensive and offensive cyber tools
Riverside Research strives to be one of America's premier providers of independent, trusted technical and scientific expertise. We continue to add experienced and technically astute staff who are highly motivated to help our DoD and Intelligence Community (IC) customers deliver world class programs. As a not-for-profit, technology-oriented defense company, we believe service to customers and support of our staff is our mission. Our goal is to serve as a destination company by providing an industry-leading, positive, and rewarding employee experience for all who join us. We aspire to be a valued partner to our customers and to earn their trust through our unwavering commitment to achieve timely, innovative, cost-effective and mission-focused solutions.
All positions at Riverside Research are subject to background investigations. Employment is contingent upon successful completion of a background investigation including criminal history and identity check.
Riverside Research does not mandate COVID vaccination as a condition of employment. However, proof of vaccination or negative test may be required to enter certain government facilities and sites. Vaccination requirements will depend on the status of the federal contractor mandate and customer site-specific requirements. To protect the health and safety of its employees, their families, and to comply with customer requirements, the company requires all employees to disclose vaccination status (upon hire). 
Our EEO PolicyRiverside Research is an equal opportunity employer. We recruit, employ, train, compensate and promote without regard to race, religion, sex, color, national origin, age, gender identity, sexual orientation, marital status, disability/veteran, status as a protected veteran, or any other basis protected by applicable federal, state and local law.
If you need assistance at any time in our application or interview process, please contact Recruiting at email Recruiting@RiversideResearch.org. A member of the Recruiting team will be available to assist.
This contractor and subcontractor shall abide by the requirements of 41 CFR 60-741.5(a). This regulation prohibits discrimination against qualified individuals on the basis of disability and requires affirmative action by covered prime contractors and subcontractors to employ and advance in employment qualified individuals with disabilities.
This contractor and subcontractor shall abide by the requirements of 41 CFR 60-300.5(a). This regulation prohibits discrimination against qualified protected veterans and requires affirmative action by covered contractors and subcontractors to employ and advance in employment qualified protected veterans.
For more information on "EEO is the Law," please visit:http://www.dol.gov/ofccp/regs/compliance/posters/pdf/eeopost.pdf
https://www.dol.gov/sites/dolgov/files/ofccp/regs/compliance/posters/pdf/eeopost.pdf
Cyber Security Jobs by Category
Cyber Security Salaries