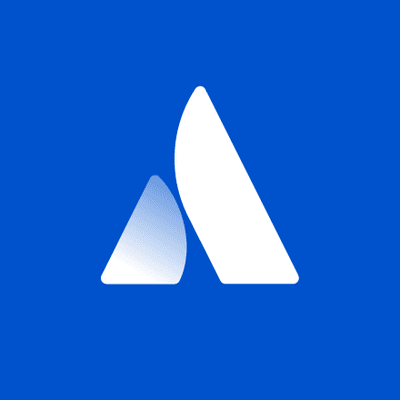 Atlassian
Public Sector Enterprise Loyalty Advocate
Washington D.C., United States•WashingtonDistrict of ColumbiaUnited StatesNorth America•June 10, 2023
Working at AtlassianAtlassian can hire people in any country where we have a legal entity. Assuming you have eligible working rights and a sufficient time zone overlap with your team, you can choose to work remotely or from an office (unless it's necessary for your role to be performed in the office). Interviews and onboarding are conducted virtually, a part of being a distributed-first company.
Are you passionate about engaging with Government and Public Sector organizations and have experience with software retention? Do you enjoy working in smaller teams, while also being part of a company that's experiencing outstanding growth? Our mission is to maximize revenue retention with a keen eye toward strategic migration and expansion efforts, while providing a seamless customer experience that ensures continued health and loyalty. If this sounds exciting, then read on!Enterprise Loyalty Advocates educate our customers on the benefits of Atlassian software. We affect customer retention through proactive, strategic account management activities to our largest Public Sector customers. We have a discovery mentality and actively look for ways to promote growth and expansion within your accounts. Our team drives renewal and expansion transactions across Atlassian's suite of solutions through proactive engagement with high-value renewals, uncovering expansion and migration opportunities, and overcoming objections. For our Government segment, we focus much of our effort on selling through our Channel, working collaboratively with Solution Partners to unblock deals. Each Loyalty Advocate also collaborates with our Account Executives team to support account planning and quoting activities, as well as with Channel Partners on account strategy and deals. You'll be first to understand why some customers stay, and some customers churn, and be responsible for sharing that insight with the company. 
Minimum required experience:
2+ years of proven experience in account management, software renewals, customer success or other relevant business areas
Experience driving renewals in the Federal/Public Sector industry
Consistent track record of meeting or exceeding performance goals 
Ability to be decisive and prioritize among competing opportunities
Enjoy being a great teammate; collaborating with internal and external parties to reduce churn and expand customer base
The discovery skills and curiosity to uncover opportunities for expansion
Experience in selling or renewing in the SaaS industry
Experience in discovering upsell & cross-sell opportunities
Experience working with Partner ecosystems
It's great, but not required, if you have:
Experience in pipeline management and forecasting
Experience with CRM software and video conferencing
Familiarity with Atlassian's suite of products
Experience with both on-premise and cloud software solutions
What you'll do:
Maximize customer retention rates through effective inside sales techniques over the phone, video and email while also minimizing customer churn.
Lead renewals across differing products and platforms
Increase customer awareness of Atlassian's product portfolio to identify cross-sell and up-sell opportunities during the renewals cycle
Maintains a deep understanding of product updates and new offerings and articulates those improvements to customers and our solution partners
Maintains a consistently healthy pipeline by logging sales and renewal activities, customer data and customers' status within internal systems (Salesforce.com)
Responsible for customer relationships throughout the renewal lifecycle 
Compensation
At Atlassian, we tie our base pay ranges to role and level. In the United States, that means your base pay ranges will fall into one of three geographic pay zones depending on your location. Our current base pay ranges for new hires in each zone are:Zone A: $75,000 - $115,000Zone B: $67,500 - $103,500Zone C: $62,250 - $95,500Within each range, base pay is ultimately determined based on your skills, expertise, and experience. This role may also be eligible for benefits, bonuses, commissions, and/or equity.Please visit
go.atlassian.com/payzones
for more information on which locations are included in each of our geographic pay zones. However, please confirm the zone for your specific location with your recruiter.
Our perks & benefits
To support you at work and play, our
perks and benefits
include ample time off, an annual education budget, paid volunteer days, and so much more.
About Atlassian
The world's best teams work better together with Atlassian. From medicine and space travel, to disaster response and pizza deliveries, Atlassian software products help teams all over the planet. At Atlassian, we're motivated by a common goal: 
to unleash the potential of every team
.We believe that the unique contributions of all Atlassians create our success. To ensure that our products and culture continue to incorporate everyone's perspectives and experience, we never discriminate based on race, religion, national origin, gender identity or expression, sexual orientation, age, or marital, veteran, or disability status. All your information will be kept confidential according to EEO guidelines.To learn more about our culture and hiring process, explore our
Candidate Resource Hub
.
Cyber Security Jobs by Category
Cyber Security Jobs by Location
Cyber Security Salaries