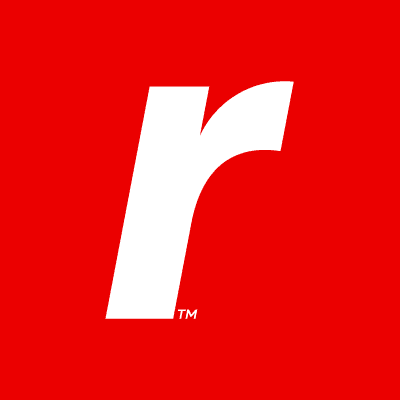 Rackspace
Professional Services Project Manager
Germany - Remote•GermanyEurope•June 10, 2023
We are seeking a Professional Services Project Manager to lead, control and manage Professional Services projects from initiation through delivery for complex client engagements. Builds and manages the relationship with key stakeholders – customer, supplier and in Rackspace. Maintains commercial responsibility for the project whilst building relationships with the customer to identify new opportunities to help them with their business problems. Unites and provides direction to internal and external technical and non-technical teams in order to ensure that all targets and requirements are met. Delivers results ensuring technical projects are completed on schedule and within budget
Key Acountabilities
General
Engage Rackspace and client stakeholders in gathering and documenting requirements that solve a customer's pain point or objectives through project outcomes and benefits realization.
Manage project profitability, revenue, margins and utilization by pro-active forecasting and escalating any potential scope change / new revenue opportunities. 
Maintain commercial responsibility for the project whilst building relationships with the customer to identify new opportunities to help them with their business problems.
Effectively manage resources whether directly or indirectly to achieve goals by enhancing trust and cooperation.  Escalates any conflicting resource requirements that may affect delivery in a timely manner.
Build and maintain a network of cross-functional technical resources within Rackspace and across any relative partnerships to allow for higher productivity, increased business, and rapid resolution of problems and escalations.
Contribute to the refinement of the Rackspace Professional Services methodology.
Provide FANATICAL support by driving the value of Rackspace to both potential and existing Rackspace customers and internal sales teams alike.
Ability to travel as required.
Project Management
Responsible for the scope, planning, monitoring and execution of technical projects from initiation through delivery, ensuring they remain on schedule and within budget, cost and quality tolerances.
Effectively communicates upwards to management and stakeholders as well as downwards to project team resources.  Completes and adheres to RACI and holds people to account for their responsibilities.
Accountable for the preparation of key project documents (PID, plans, logs, reports) and other key deliverables through the life of the project.
Proactively works to identify and manage project risks and issues.  Ensures appropriate response plans are developed and executed.
Effectively manages change to the project baseline by assessing project variance and evaluating impacts supported by the use of rigorous change control processes.
Monitors the delivery of project deliverables from third parties inside and external to Rackspace and tracks progress of same through communication with project members. 
Prepares and presents accurate reports on project progress and problems to Rackspace and client stakeholders.
Pre-Sales Engagement
Provides guidance for and assists with the creation of proposals, RFP/RFI responses, & Statements of Work (SoW).  This includes the analysis and development of scope, duration, deliverables, resources, risk, assumptions and dependencies.
Exhibits strong commercial acumen and calm gravitas when negotiating with customers or partners during contractual discussions
Regularly collaborates with Sales pursuit teams, Programme & Project Managers, Technical Consultants, Solutions Architects, Partners, and extended cross-functional teams during presales and project delivery to ensure timely delivery and awareness of potential problems or risk requiring resolution or mitigation.
PERSON SPECIFICATION
Expertise / Qualifications
Must be fluent in both German and English (written and spoken)
Ability to organise and execute projects in a consistent, repeatable and reliable manner.
Technical conversational knowledge in the following areas:
Data centre strategy & operations
Capacity, utilisation, and performance
Backup, storage, and disaster recovery
migration & consolidation
IT Service Management and Service Delivery (ITIL certification preferred)
Excellent time management, communications, decision making, presentation, human relations and organization skills.
Able to resolve problems in a timely manner.
Ability to communicate technical information and ideas so others will understand.
General knowledge of cloud technologies, IT operations, project management operations.
Ability to adapt to a rapidly changing environment.
Adept at handling shifting priorities and ambiguity.
Enterprise level use of MS Office suite including Project and Visio and knowledge of other project management tools.
Experience
Experience working on infrastructure technology projects including on more e or of the following:
virtualisation technologies / cloud platforms.
application / platform migration.
data / storage / network migration and/or management
#LI-JB2
#LI-Remote
#LI-JB2#LI-Remote
About Rackspace Technology
We are the multicloud solutions experts. We combine our expertise with the world's leading technologies — across applications, data and security — to deliver end-to-end solutions. We have a proven record of advising customers based on their business challenges, designing solutions that scale, building and managing those solutions, and optimizing returns into the future. Named a best place to work, year after year according to Fortune, Forbes and Glassdoor, we attract and develop world-class talent. Join us on our mission to embrace technology, empower customers and deliver the future.  
More on Rackspace Technology
Though we're all different, Rackers thrive through our connection to a central goal: to be a valued member of a winning team on an inspiring mission. We bring our whole selves to work every day. And we embrace the notion that unique perspectives fuel innovation and enable us to best serve our customers and communities around the globe. We welcome you to apply today and want you to know that we are committed to offering equal employment opportunity without regard to age, color, disability, gender reassignment or identity or expression, genetic information, marital or civil partner status, pregnancy or maternity status, military or veteran status, nationality, ethnic or national origin, race, religion or belief, sexual orientation, or any legally protected characteristic. If you have a disability or special need that requires accommodation, please let us know.
Cyber Security Jobs by Category
Cyber Security Jobs by Location
Cyber Security Salaries