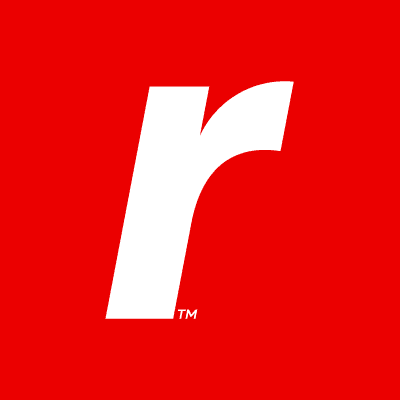 Rackspace
Professional Services Leader, Americas - Cloud Technology (Remote role in USA)
United States - Austin•United StatesNorth AmericaAustinTexasUnited StatesNorth America•March 20, 2023
This is a leadership role reporting to the Corporate VP of Platform and Application Services. Americas Professional Services leader is responsible for managing the Professional Services Business Unit for Americas. The primary function of this role is to run a profitable professional business with Sales, Solutioning and Delivery responsibility. Partnering with field sales team growing the professional services in Americas. Professional Services business includes primary Public Cloud consulting, implementation, and system integration business for all the major Hyperscalers. This role will also work closely with all Public Cloud Hyperscaler in developing business plan with them in areas of Professional Services. 
Key Responsibilities:
P&L leader for Professional Services for Americas with responsibility for revenue, margin, and utilization targets.
Strategy - Deliver against a clear business plan that includes prioritized offerings, target markets/customers/segments, monetization model, mix of Racker and Partner delivered capabilities, and clear performance measures/objectives.
Sales: Responsible for growing the professional services in America working with Filed Sales and Go To market team.
Sales: Lead Solution and advisory led sales with existing and new customers.
Pre-Sales- Actively participate in presales activities, deal reviews for the Professional services business.
Solutioning: Solutioning differentiated offering for customers helping them achieve their business objectives.
Delivery: Responsible for delivering large and complex consulting and professional services engagements across Americas
Delivery: responsible for delivering engagements successfully with high customer satisfaction.
Partner- Partner with Hyperscalers in creating strategic initiatives that would help the growth of business.
Partner: Establish one of the top consulting and professional services for our Hyper Scaler Partners.
Partner- Work with Offering and marketing organization to create market defining offers and lead the sales and deployment of those offers
Team Management – As a manager of manger lead a large team of consultants, architects across the region.
Talent Management – Help build a world class organization through talent management excellence - including attracting, recruiting, developing, and retaining key talent including Enterprise Architects and Consultants with strong application architecture and transformation background.
Operational Excellence: Maintain a healthy utilization for the team.
Operational Excellence: Forecast accurately revenue, margin, utilization for business
Operational Excellence: Represent business in front of Senior Leaders and customers.
Cross-organizational agility, communication, and leadership.
Provide technical thought leadership with ability to provide pattern recognition around key opportunities and serve as a key technical influencer across Rackspace.
Maintain an in-depth knowledge of clients' business and industry, anticipating and addressing opportunities and issues as they arise
Skills:
Seasoned P&L leader with strong experience in running Professional and Consulting Services business for Hyperscalers or leading Consulting/SI organizations of 150M+
Strongunderstandingoftechnologyandstandardpracticesaroundarchitectingand   developing professional services engagements.
In depth knowledge of Hyperscaler /Cloud offerings and services to build and deliver services around them.
Strong experience of leading customer discussions and winning deals based on solution strength.
String delivery experience of successfully delivering large consulting engagements.
Strategic thinker who can plan and build long range plans.
Thoroughknowledgeofallareasofbusinessoperationincludingstrategicandoperational    planning.
Provenleaderindeveloping,marketing,andsellingtechnologybasedconsulting and professional services offerings.
Abilitytoleadteamsoftechnicalsales,consultants,andprojectmanagementfunctions.
Provenleadershipandmotivationalskillswithapassionforexcellenceandaconstantdesiretoinnovate and improve.
Excellenttimemanagement,communicationbothoralandwritten,decision-making,presentation,humanrelations,andorganizationalskills.
Must be a strong presenter to technical audiences.
Attention to detail in all areas of the work.
Education:
Bachelor'sdegreeinComputerScience,Engineering,Business,orarelatedfieldrequired.
Advanced degree preferred.
High school diploma or equivalent required.
Experience:
15+ years' experience building, and leading technology focused Professional Services businesses.
12+yearsarchitectingadvancedenterprise-classsolutionsusingtraditionalandnewtechnologies.
8+years leading of 200 + people
Travel Time:
Ability to travel up to 25-50% as needed.
Location
This is a virtual role
The candidate needs to be based in US
#LI-VM1#LI-Remote#LI-USALI-VM1For applicants working in California, Colorado, Washington or New York City, we are excited to share the base salary ranges for this position exclusive of fringe benefits or potential bonus. The successful candidate's starting pay will be determined based on job-related skills, experience, qualifications, work location, and market conditions. • The anticipated starting pay range of California, Washington state and New York City applicants for this role is $200,000 - $300,000• The anticipated starting pay range of Colorado applicants for this role is $200,000 - $300,000• These ranges for candidates may be modified in the future. • Unless already included in the posted pay range and based on eligibility, the role may include variable compensation in the form of bonus, commissions, or other discretionary payments. These discretionary payments are based on company and/or individual performance and may change at any time. Actual compensation is influenced by a wide array of factors including but not limited to skill set, level of experience, licenses and certifications, and specific work location. Information on benefits offered is here.
About Rackspace Technology
We are the multicloud solutions experts. We combine our expertise with the world's leading technologies — across applications, data and security — to deliver end-to-end solutions. We have a proven record of advising customers based on their business challenges, designing solutions that scale, building and managing those solutions, and optimizing returns into the future. Named a best place to work, year after year according to Fortune, Forbes and Glassdoor, we attract and develop world-class talent. Join us on our mission to embrace technology, empower customers and deliver the future. 
More on Rackspace Technology
Though we're all different, Rackers thrive through our connection to a central goal: to be a valued member of a winning team on an inspiring mission. We bring our whole selves to work every day. And we embrace the notion that unique perspectives fuel innovation and enable us to best serve our customers and communities around the globe. We welcome you to apply today and want you to know that we are committed to offering equal employment opportunity without regard to age, color, disability, gender reassignment or identity or expression, genetic information, marital or civil partner status, pregnancy or maternity status, military or veteran status, nationality, ethnic or national origin, race, religion or belief, sexual orientation, or any legally protected characteristic. If you have a disability or special need that requires accommodation, please let us know.
Cyber Security Jobs by Category
Cyber Security Jobs by Location
Cyber Security Salaries