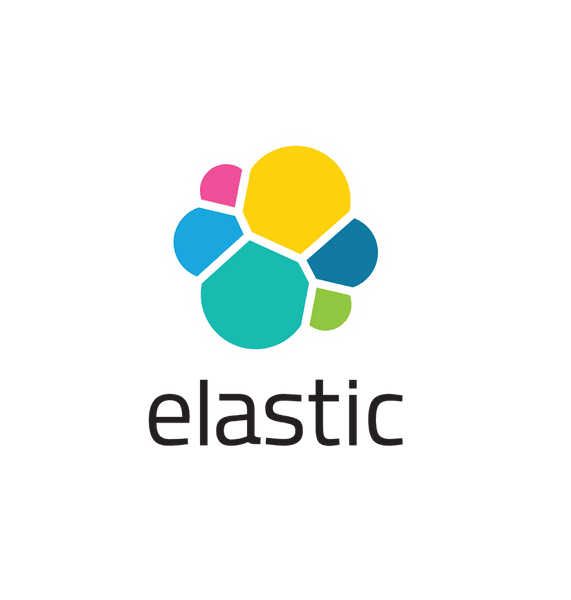 Elastic
Principal Product Manager, Security Analytics
Elastic is an open source search company that powers enterprise search, observability, and security solutions built on one technology stack that can be deployed anywhere. From finding documents to monitoring infrastructure to hunting for threats, Elastic makes data usable in real time and at scale. Thousands of organizations worldwide, including Barclays, Cisco, eBay, Fairfax, ING, Goldman Sachs, Microsoft, The Mayo Clinic, NASA, The New York Times, Wikipedia, and Verizon, use Elastic to power mission-critical systems. Founded in 2012, Elastic is a distributed company with Elasticians around the globe. Learn more at elastic.co
Elastic is searching for an extraordinary Product Manager to join the Elastic Security product team with a specific focus on security data lakes for our security analytics solution. As Principal Product Manager, Security Analytics, you'll report into the Senior Director of Product Management. As an expert member of the security product team, your responsibilities will include shaping the product strategy and roadmap for the Elastic Security solution, specifically focusing on cost-effective long-term storage, search, and analysis of security events and information using stateless Elasticsearch and other Elastic technologies.  You'll also share in the responsibility for representing Elastic Security in customer-facing activities throughout the EMEA region.
Your key tasks will include:
Spearheading the go-to-market strategies for long term practical data retention, usage, and partner integrations for  the Elastic Security solution.

Directly participating in customer visits, roadmap presentations, and other customer-facing activities related to the Elastic Security solution.

Collaborating with the Elastic search and platform teams to apply all of Elastic's native capabilities in search technology, data tiers, and object-based storage.

Understanding target personas, studying user adoption and purchase patterns for Elastic products, and the value derived from them

Clearly positioning Elastic's distinct advantages against similar security and data lake offerings, becoming an authority on competitors

Contributing thought leadership around security data lake market trends and alternative solutions

Developing, curating, and presenting compelling content for releases, executive briefings, blogs, and internal enablement
Skills - You can: 
Balance user requirements for functionality, analyst outcomes, performance, reliability, and a delightful solution experience

Effectively interact with and lead the work of product managers, security researchers, engineers, data scientists, software developers, and senior managers

Understand both technical specifications and user outcomes when analyzing a product

Apply technical troubleshooting skills to a wide range of situations
Knowledge - You know a lot about:
Legacy SIEM and newer Security Analytics platforms, and the current vendor landscape

Cloud-based data lake storage and retrieval technologies and products

Other cloud Infrastructure from major providers including AWS, GCP, and Azure.

System Engineering and data flow analysis

IT Security operational practices, technology trends, and current cyber threat landscape

Developing software in an open source environment - Git based knowledge a plus.
Experience - You've succeeded for at least:
5 years in a security-related technical product management, competitive analysis, or technical marketing role

3 years in a related product development or technical field role
Proficiency and Education - You have:
Passion for all things in cloud data storage, search, and analytics

Excitement for cyber security and its challenges

Love for being an expert on a topic.

Attention to details and an ability to appreciate Gestalt principles.

Excellent interpersonal skills and practices (sharing is caring).

BS/MS degree in engineering, computer science, or information security
Location and Travel: 
The preferred location for this position is in Europe. 

Travel up to 40% supporting Elastic's global customer base is expected
Additional Information - We Take Care of Our People
As a distributed company, diversity drives our identity. Whether you're looking to launch a new career or grow an existing one, Elastic is the type of company where you can balance great work with great life. Your age is only a number. It doesn't matter if you're just out of college or your children are; we need you for what you can do.
We strive to have parity of benefits across regions and while regulations differ from place to place, we believe taking care of our people is the right thing to do.
Competitive pay based on the work you do here and not your previous salary
Health coverage for you and your family in many locations
Ability to craft your calendar with flexible locations and schedules for many roles
Generous number of vacation days each year
Double your charitable giving - We match up to $1500 (or local currency equivalent)
Up to 40 hours each year to use toward volunteer projects you love
Embracing parenthood with minimum of 16 weeks of parental leave
Different people approach problems differently. We need that. Elastic is committed to diversity as well as inclusion. We are an equal opportunity employer and committed to the principles of affirmative action. Qualified applicants will receive consideration for employment without regard to race, color, religion, sex, sexual orientation, gender perception or identity, national origin, age, marital status, protected veteran status, or disability status or any other basis protected by federal, state or local law, ordinance or regulation. If you require any reasonable accessibility support, please email candidate_accessibility@elastic.co.
Applicants have rights under Federal Employment Laws, view posters linked below: Family and Medical Leave Act (FMLA) Poster; Equal Employment Opportunity (EEO) Poster; and Employee Polygraph Protection Act (EPPA) Poster.
Please see here for our Privacy Statement.
Cyber Security Jobs by Category
Cyber Security Salaries