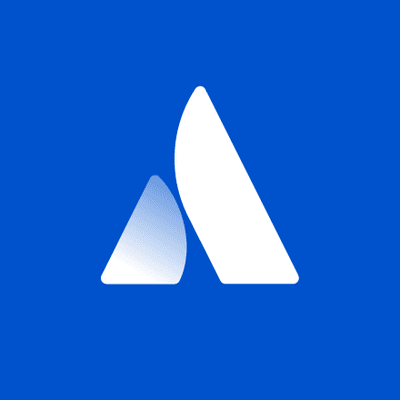 Atlassian
Principal Engineer, Product Integrations
Bengaluru, India•BangaloreKarnatakaIndiaAsia•June 10, 2023
Working at AtlassianAtlassian can hire people in any country where we have a legal entity. Assuming you have eligible working rights and a sufficient time zone overlap with your team, you can choose to work remotely or from an office (unless it's necessary for your role to be performed in the office). Interviews and onboarding are conducted virtually, a part of being a distributed-first company.About Atlassian
Atlassian's mission "to unleash the potential of every team" is the guiding light behind what we do. We have developed well-known products such as Jira, Confluence, and Trello... that fit into the fabric of teamwork across different types of teams and the processes to help every team succeed.Atlassian helps teams everywhere change the world. Our products are revolutionizing the software industry, and helping teams collaborate and create the magic that provides their best work. Think NASA launching the Rover on Mars or Cochlear gifting those born deaf with the ability to hear, your work directly impacts the products they use to promote humanity.
About the Product Integration team
The team works on integrating Atlassian products with third-party platforms like Slack, Microsoft Teams, Microsoft Office, Google Drive, etc. making it easier to access their systems of record (like Jira or Confluence) within other products that they love, without the need to switch or lose context. The team owns more than a dozen such integrations serving a MAU of ~
1.5M
(and increasing).With recent AI (LLM) developments, we are also working on intelligent smart bots and deeper integrations with partner AI platforms.
About Role
We are seeking a highly experienced and hands-on Principal Engineer with a strong background in
Node.js
to join our team. The ideal candidate will have at least 12 years of experience in software development and a proven track record of integrating first-party and third-party products. This is an exciting opportunity to work on challenging projects and make a significant impact on our clients' businesses. In the medium-long term, you would beworking on consolidating and platforming our existing integrationsproviding technical direction to the team to adapt to ever-evolving internal and partner platformscrafting and executing growth experiments
Key attributes for candidates
Lead the design, development, and implementation of complex software solutions using Node.js and other relevant technologies.
Collaborate with cross-functional teams to define, design, and deliver high-quality integration solutions for Atlassian products with third-party platforms like Slack, Microsoft Teams, and Microsoft Excel.
Provide technical leadership and mentorship to junior engineers, ensuring adherence to best practices and high-quality code standards.
Conduct thorough code reviews and provide constructive feedback to team members.
Work closely with product managers, architects, and other stakeholders to gather requirements, create technical specifications, and develop project timelines.
Identify, evaluate, and implement new technologies and tools to optimize the development process and improve product quality.
Troubleshoot, diagnose and resolve complex technical issues in a timely and efficient manner.
Maintain up-to-date knowledge of industry trends, emerging technologies, and best practices to ensure the continuous improvement of our products and processes.
Must to have
Bachelor's degree in Computer Science, Engineering, or a related field.
Minimum of 12 years of experience in software development, with a strong focus on Node.js.
Strong understanding of software development best practices, design patterns, and architectural principles.
Excellent problem-solving, analytical, and critical thinking skills.
Strong communication and interpersonal skills, with the ability to work effectively in a collaborative team environment.
Experience with Agile methodologies and tools, such as Scrum and Jira.
Familiarity with continuous integration and continuous deployment (CI/CD) processes and tools.
Best to have
Proven experience in integrating with third-party products.Experience with building Slack/ Ms Teams/Google Meet appsExperience building chat applications
Our perks & benefits
To support you at work and play, our
perks and benefits
include ample time off, an annual education budget, paid volunteer days, and so much more.
About Atlassian
The world's best teams work better together with Atlassian. From medicine and space travel, to disaster response and pizza deliveries, Atlassian software products help teams all over the planet. At Atlassian, we're motivated by a common goal: 
to unleash the potential of every team
.We believe that the unique contributions of all Atlassians create our success. To ensure that our products and culture continue to incorporate everyone's perspectives and experience, we never discriminate based on race, religion, national origin, gender identity or expression, sexual orientation, age, or marital, veteran, or disability status. All your information will be kept confidential according to EEO guidelines.To learn more about our culture and hiring process, explore our
Candidate Resource Hub
.
Cyber Security Jobs by Category
Cyber Security Jobs by Location
Cyber Security Salaries