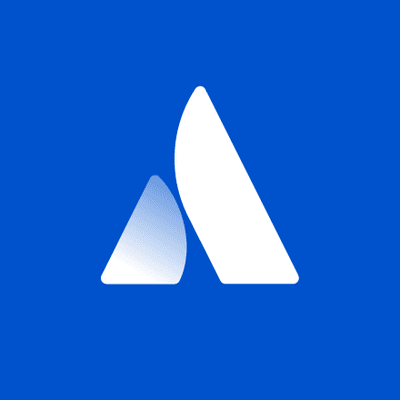 Atlassian
Principal Engineer, Data Productivity
Bengaluru, India•BangaloreKarnatakaIndiaAsia•June 9, 2023
Working at AtlassianAtlassian can hire people in any country where we have a legal entity. Assuming you have eligible working rights and a sufficient time zone overlap with your team, you can choose to work remotely or from an office (unless it's necessary for your role to be performed in the office). Interviews and onboarding are conducted virtually, a part of being a distributed-first company.The Team
Data is a BIG deal at Atlassian. We ingest over billions of events each day into our real-time data platform and we have dozens of teams across the company depending on the speed and reliability of the data that the platform provides.The Data Productivity team rolls up into the Analytics Platform Engineering and builds self serve tooling and services to support the needs of both the Petabyte scale Atlassian Data Lake & the Customer Facing Data Lake powered by
Atlassian Analytics
. The team builds scalable & self serve services to support Data Ingestion , Transformation & Observability . The team consists of a group backend engineers with deep expertise around Data Platforms .
What you'll do
Design and develop highly scalable and self serve data platform solutions.
Partner with principal engineers and architects from other teams and lead exploration of large-scale projects spanning multiple teams .
Lead code reviews & documentation and take on complex bug fixes, especially on high-risk problems
Be ahead of the tech curve and help the team adopt to new tech stacks
Mentor and be the change agent for the team
Partner across engineering teams to take on company-wide initiatives.. You will collaborate not only with your immediate team but also with engineers across multiple Atlassian products, platform, data and infrastructure teams, and with product managers, designers etc.
Determine plan of attack for large projects
You will report to the Senior Engineering Manager
Your background
10+ Years of extensive experience in building best in class software
Expert-level experience with one or more prominent languages such as Java, Kotlin, Scala, C# or C/C++, Py
Deep Expertise on Big Data Tech Stacks - Databricks , Spark and AWS cloud offerings .
If you've got these skills, even better
Experience building data platforms from scratch
Experience working with Petabyte scale systems
Experience partnering with Data Engineering & Analytics teams
Our perks & benefits
To support you at work and play, our
perks and benefits
include ample time off, an annual education budget, paid volunteer days, and so much more.
About Atlassian
The world's best teams work better together with Atlassian. From medicine and space travel, to disaster response and pizza deliveries, Atlassian software products help teams all over the planet. At Atlassian, we're motivated by a common goal: 
to unleash the potential of every team
.We believe that the unique contributions of all Atlassians create our success. To ensure that our products and culture continue to incorporate everyone's perspectives and experience, we never discriminate based on race, religion, national origin, gender identity or expression, sexual orientation, age, or marital, veteran, or disability status. All your information will be kept confidential according to EEO guidelines.To learn more about our culture and hiring process, explore our
Candidate Resource Hub
.
Cyber Security Jobs by Category
Cyber Security Jobs by Location
Cyber Security Salaries