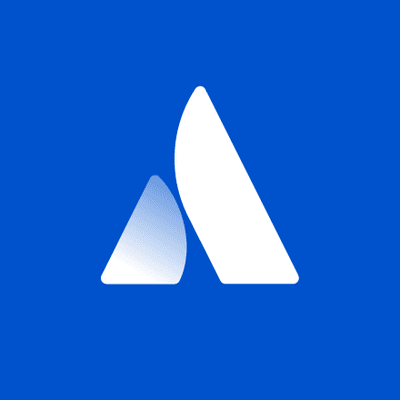 Atlassian
Pre-Sales Solutions Engineer, Public Sector
Austin, United States•AustinTexasUnited StatesNorth America•June 10, 2023
Working at AtlassianAtlassian can hire people in any country where we have a legal entity. Assuming you have eligible working rights and a sufficient time zone overlap with your team, you can choose to work remotely or from an office (unless it's necessary for your role to be performed in the office). Interviews and onboarding are conducted virtually, a part of being a distributed-first company.
This is a fully remote position and to help our teams work together effectively, this role requires you to be located in the United States.Atlassian is looking for a kick @$$ Pre-Sales Solutions Engineer for our Public Sector team that's passionate about being a product expert in the sales cycle, solving our largest customer's most complex business problems with our solutions, and helping close enterprise deals. Interested? Read on!We're looking for a dynamic team member with a go-getter attitude who will learn from and teach our passionate and growing organization. In this role, you'll report to our Senior Manager for Public Sector SE's. On paper, you have 5+ years of experience working with enterprise customers in a pre-sales capacity. You have excellent communication, strong presentation skills to multi-level audiences, and unmatched agility to do what it takes to get the job done. You're a creative problem solver who can interpret complex business problems, boil them down into solutions, and collaborate with prospects, partners, and the Atlassian sales team to deliver compelling value-based solutions. You're equally comfortable 'working with executives or talking shop with strong technical audiences in both a business and technical context. You love to learn and challenge yourself, are open to giving and receiving feedback, tolerate failure, and are passionate about making customers and Atlassian successful. If you want to be a cog in the system, this job isn't for you. 
In This Job, You Will:
Partner with the public sector sales team to participate in customer discovery to understand the customer's current state, what business problems they want to solve, and map back to the Atlassian solutions that will get them where they want to be
Probe for and identify additional opportunities for cross-product/solution expansion
investigate, discover, and assess client pain points
Be a product expert of Atlassian software in the pre-sales process, explaining and showing the customer the value of the software and how it can transform their ways of working.
Have a broad understanding of full Atlassian product and solution offerings and paints a compelling story of how they work together to unlock the power of teams
Lead compelling value-based demonstrations, both standard and customized.
Understand and guide the customer's technical needs in the sales process to gain buy-in from the customer on the power of Atlassian software and how to achieve the most benefit from the products.
Proactively forge strong partnerships with assigned sales counterparts, regularly discussing current and upcoming opportunities and needs, bi-directional feedback on recent engagements, and ways to improve the selling cycle together.
Understand, track, and document product feedback and competitive intelligence from customers and advocating for the development internally by documenting and sharing with product management
In addition to the above you should be familiar with the following:
Federal IT security guidelines including FedRAMP and the ATO process for self-managed solutions.
Experience working for the Federal government or a Federal Systems Integrator (FSI) on a federal contract.
You have experience with a federal program, either as a practitioner or leader, using DevOps methodologies, or have been part of (or lead) a DevOps transformation within government.
Experience providing service delivery (ESM or ITSM) is a bonus.
Knowledge of the Federal procurement process is a bonus.
Travel:
Must be based in the United States and be willing to travel up to 25% of the time for in-person meetings with our clients.
CompensationAt Atlassian, we tie our base pay ranges to role and level. In the United States, that means your base pay ranges will fall into one of three geographic pay zones depending on your location. Our current base pay ranges for new hires in each zone are:Zone A: $142,192 - $218,100Zone B: $127,973 - $196,300Zone C: $118,019 - $181,000Within each range, base pay is ultimately determined based on your skills, expertise, and experience. This role may also be eligible for benefits, bonuses, commissions, and/or equity.Please visit
go.atlassian.com/payzones
for more information on which locations are included in each of our geographic pay zones. However, please confirm the zone for your specific location with your recruiter.
Our perks & benefits
To support you at work and play, our
perks and benefits
include ample time off, an annual education budget, paid volunteer days, and so much more.
About Atlassian
The world's best teams work better together with Atlassian. From medicine and space travel, to disaster response and pizza deliveries, Atlassian software products help teams all over the planet. At Atlassian, we're motivated by a common goal: 
to unleash the potential of every team
.We believe that the unique contributions of all Atlassians create our success. To ensure that our products and culture continue to incorporate everyone's perspectives and experience, we never discriminate based on race, religion, national origin, gender identity or expression, sexual orientation, age, or marital, veteran, or disability status. All your information will be kept confidential according to EEO guidelines.To learn more about our culture and hiring process, explore our
Candidate Resource Hub
.
Cyber Security Jobs by Category
Cyber Security Jobs by Location
Cyber Security Salaries