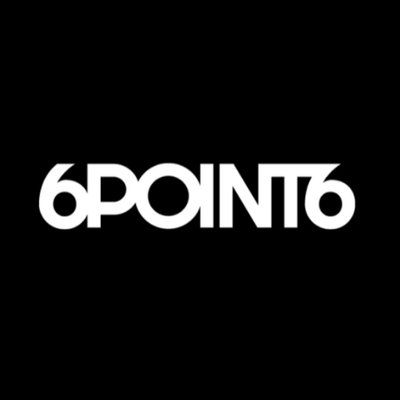 6point6
Penetration Tester - Check Team Member
Company Description
This is a highly rewarding and hands on role with exposure across both traditional and cutting-edge enterprise IT as well as bespoke operational technology systems with a clear and defined pathway to achieve NCSC certification and greater responsibility.
Your work will see you lead and find a solution to customer problems in an agile, innovative and team centric manner.
Job Description
We are after creative, passionate, technically savvy and personable people to help grow our practice and solve some of the most challenging, exciting and critical security challenges to the UK's digital landscape.
Qualifications
Required Skills
CHECK Team Member status.
Excellent and demonstrable report writing skills for both technical and non-technical audiences.
Broad understanding of various penetration specialities from infrastructure to applications and cloud testing.
Experience of and the ability to manage multiple stakeholders and their needs with empathy, finding an appropriate balance of listening and speaking.
Hold UK SC clearance (or the ability to obtain) and has the capability to hold other higher level security clearances.
Demonstrable ability in deriving security requirements from functional objectives with limited knowledge of the underlying solution and customer/team direction.
Working with individuals at all levels to gain an understanding of the client requirements with the ability to ask probing and educated questions
Additional Information
Who are 6point6? Founded in 2012, 6point6 drive the right change in every organisation through the positive impact of technology.
Leading with strategy, architecture, and design, we connect cloud, data, and cyber to engineer and deliver large-scale, complex transformations across public and private sectors.
We help organisations realise the value of their business strategy, allowing them to engage in a more meaningful way with their end customers.
Our clients work with us because they know for us it's never just about the project at hand. It's about creating lasting partnerships built on trust and enabling our their long-term success.
We are a growing privately owned company, with offices in central London and Manchester. In 2021 we were joined by an investment partner, Intermediate Capital Group, to allow us to embrace new capabilities and scale the business.
We are currently around 300 employees with ambitions to grow to 500 by the end of 2024.
Why 6point6?
What will we offer you.
We appreciate everyone has choices.
With 6point6 you will not only take your career to the next level, you become part of an amazing team and drive us towards a greater future.
Valuing you, the individual 6point6 strive to create and maintain a work environment in which people are treated with dignity, decency and respect.
We champion diversity and are committed to creating an inclusive environment for all employees. We operate a number of employee groups who work with us to create a unique, fun and fulfilling environment that contributes positively to our culture and our corporate social responsibility commitments.
We are fully committed to hiring, developing and retaining the best people and operate a zero tolerance culture towards any discrimination.
We welcome applications from suitably qualified and eligible candidates regardless of sex, age, race, disability, sexual orientation, gender identity, religion or belief, marital status or pregnancy and maternity. Please let the Recruitment Team know is there are any ways that we can support you in the hiring process. Working Flexibly 6point6 recognises that our employees have lives and commitments outside of the workplace.
As an employer we believe in facilitating a flexible work pattern where possible whilst talking into consideration operational requirements and client needs.
Benefits at 6point6 From health and wellness to lifestyle and finances, we have your best interests at heart.
We offer a competitive salary & benefits package that includes all the standard offerings you'd expect like Pension, Private Medical, Life Assurance and Income Protection and an Employee Assistance Programme but also additional benefits like a Wellbeing Scheme, Life coach, Workplace Nursery Scheme, a Cycle to Work scheme with bike storage and Electric Car Scheme.
Our Values Our people shape our culture, evident in early 2022 when, having listened to our people, we reviewed and refreshed our values.
These values are embedded into our everyday lives at work.
HUMAN: We celebrate our differences and bring our authentic selves to work. We are one, inclusive, team.
DEDICATED: We are dedicated to each other, our clients and to our profession. We care.
HONEST: We embrace transparency, act with integrity and encourage everyone to speak openly.
BRAVE: We empower each other to make bold decisions, to take ownership and to challenge with respect.
#LI-Hybrid 
Cyber Security Jobs by Category
Cyber Security Salaries