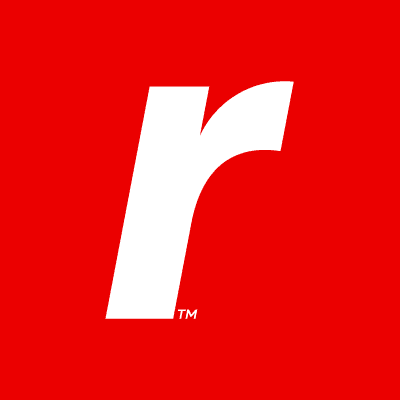 Rackspace
Openstack Product Director - US
United States - Remote•United StatesNorth America•September 14, 2023
Product Director-US Summary 
 Provides technical consultation and direction of strategic revenue objectives for the OpenStack specific  product or product family. Leads research on market trends and needs and guides. Influences the definition and sets technical goals and objectives for pursuits that align with the overall Rackspace competitive strategy. Articulates results in the form of product requirements. Drives product planning and design to ensure the product is differentiated from competitors in the marketplace. Design and develops content for marketing collateral and sales training to ensure successful product launches. Involved throughout the entire lifecycle of the product, working closely with development teams from product initiation to delivery to eventual product retirement. 
Career Level Summary
Works independently, with guidance in complex situations only. 
Leads some projects or programs within a function. 
May act as a team leader to coordinate activities of other personnel. 
Critical Competencies
Ability to partner with business stakeholders to create and deliver the long-term technological roadmap for OpenStack public and private cloud platforms 
Key Responsibilities
Strategic - Very high, driver of multiple product line strategies. 
Leads team of PMs, PEs and PjMs to manage products throughout the lifecycle. 
Assists Product Managers in overcoming obstacles to success/coordinating with other teams. 
Determines a first line escalation path to resolve issues after report has attempted independently. 
Develops staff (if applicable) to aid in achievement of their career goals (individual development plans and goals etc.). 
Leads cross-functional Rackspace initiatives as called upon. 
Responsible for managing the technology lifecycle of new products, features or enhancements from conceptualization, requirements gathering, product specification, implementation review and release. 
Anticipates internal and/or external business challenges and/or regulatory issues; recommends process, product, or service improvements. 
Possesses a highly specialized level of expertise and business acumen. 
Proactively identifies and solves problems that impact the management and direction of the business. 
Defines product vision and manages delivery roadmap across engineering teams while collaborating on cloud infrastructure strategy with customers, internal leadership, and marketing teams 
Determines short-term and long-term roadmap for product development 
Engages with the Open Infra community to promote Rackspace's technical expertise around OpenStack and related technologies 
Knowledge
You have a strong background in OpenStack implementations using enterprise deployment tooling 
You have experience working on infrastructure provisioning and management, application lifecycle management, and monitoring with clear understanding of Day 1,Day 2+ operations 
You have the ability to take a solution from proof-of-concept to revenue generating product 
You have invaluable knowledge of the following domains: IT and hosting industry, especially OpenStack and Kubernetes.  
You have extensive understanding of business as it relates to the hosting industry (and other areas). Expert knowledge of product development life cycle (relevant experience in all phases).  
You have a proven ability to manage a portfolio of projects.  
You have the ability to balance team resource loads to meet commitments and optimize output.  
You have broad and comprehensive expertise in leading-edge theories, techniques and/or technologies within own field.
Skills
Excellent written and verbal communication skills with demonstrated ability to present complex technical information in a clear manner to customers, leaders, developers, and peers. 
Education
Bachelor's degree or equivalent experience 
Masters in technology preferred, MBA ideal.  
High school diploma or equivalent required 
Experience
15+ years related experience.  
Experience in process design, and role/responsibilities definition 
Physical Demands
General office environment.  
Moderate levels of stress may occur at times.  
May require long periods sitting and viewing a computer monitor.  
No special physical demands required.  
Schedule flexibility to include working a weekend day regularly and holidays as required by the business for 24/7 operations.  
Travel
Occasional travel, less than 10%. 
Sponsorship
This role is not eligible for sponsorship
Rackerlife
$180,000 - $210,000 a yearThe following information is required by the Colorado Equal Pay Transparency Act, New York City Pay Transparency Act, Washington Pay Transparency Act and California Pay Transparency Act. This applies only to individuals working in the state of Colorado, Washington, California and New York City. The anticipated starting pay range of Colorado, California, Washington and New York City applicants for this role is 
$ 180,000 - $ 210,000 for CO and $ 190,000 -$ 215,000 for NYC, WA and CA. 
Unless already included in the posted pay range and based on eligibility, the role may include variable compensation in the form of bonus, commissions, or other discretionary payments. These discretionary payments are based on company and/or individual performance and may change at any time. Actual compensation is influenced by a wide array of factors including but not limited to skill set, level of experience, licenses and certifications, and specific work location. Information on 
benefits
 offered is here. 
About Rackspace Technology
We are the multicloud solutions experts. We combine our expertise with the world's leading technologies — across applications, data and security — to deliver end-to-end solutions. We have a proven record of advising customers based on their business challenges, designing solutions that scale, building and managing those solutions, and optimizing returns into the future. Named a best place to work, year after year according to Fortune, Forbes and Glassdoor, we attract and develop world-class talent. Join us on our mission to embrace technology, empower customers and deliver the future.  
More on Rackspace Technology
Though we're all different, Rackers thrive through our connection to a central goal: to be a valued member of a winning team on an inspiring mission. We bring our whole selves to work every day. And we embrace the notion that unique perspectives fuel innovation and enable us to best serve our customers and communities around the globe. We welcome you to apply today and want you to know that we are committed to offering equal employment opportunity without regard to age, color, disability, gender reassignment or identity or expression, genetic information, marital or civil partner status, pregnancy or maternity status, military or veteran status, nationality, ethnic or national origin, race, religion or belief, sexual orientation, or any legally protected characteristic. If you have a disability or special need that requires accommodation, please let us know.
Cyber Security Jobs by Category
Cyber Security Jobs by Location
Cyber Security Salaries