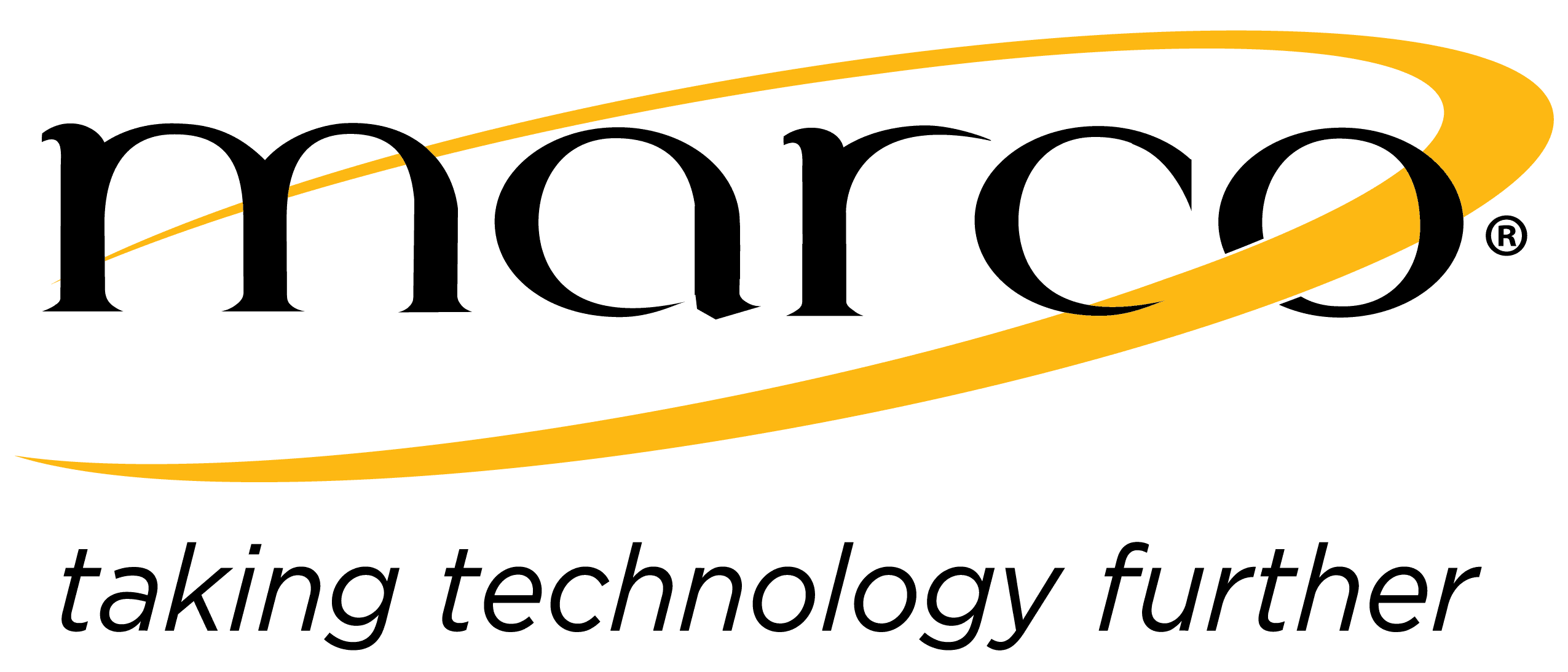 Marco Technologies LLC
Network Systems Server Engineer
Maple Grove, MN•June 10, 2023
Marco is a one-stop shop for all things business tech. Our employees are "movers and shakers" and our company is always striving to do what's right. Does this sound like a culture you want to be a part of? We're hiring a new team member to help take Marco's technology further – working full-time, Monday - Friday, 8am-5pm. More about us. We do it all – from copy and print solutions to IT and managed services. We are an organization led by salespeople with 650+ engineers ready to fix any and all issues. We have offices in 12 states and service nationally. Join our growing team. You won't regret it.The Network Systems Server Engineer is responsible for providing quality services and solutions to our clients while maintaining a high level of client satisfaction. You will routinely perform project-based installations and service-based repair calls at client locations and will occasionally assist the Managed Service group. You are responsible for management, administration and integration of products, services, applications and operating level systems code. You will handle responsibilities from basic system installations to the overall architecture.
ESSENTIAL FUNCTIONS:
Installation, support and maintenance of production networks and systems to completion.
Integrate and/or consolidate servers and services between different client business units and technologies.
Integrate and maintain high-performance groups of Windows servers for resource-intensive network applications including advanced data center solutions, virtualization and storage. This could also include VMWare, Vcenter, V-Sphere, along with Azure back-up and migration.
HPE Server installations and troubleshooting, which includes HPE SimpliVity.
Develop and follow Marco best practices and operational procedures and create visual and written documentation.
Analyze system utilization, perform growth analysis and capacity planning and make technical/process recommendations for improving efficiency.
Provide on-call support advice and technical support to various users/clients regarding operational/applications issues.
Install new and/or upgraded software on server and client platforms.
Design archive and backup systems.  Work closely with client's technical staff to ensure that backup and archiving designs and procedures are implemented properly.
Troubleshoot networks, systems and applications to identify and correct malfunctions and other operational problems.
Stay up to date with relevant state-of-the-art technology, equipment, and/or systems.
Function collaboratively as part of a fast-paced, client orientated team.
Maintain parts inventory.
Accurately maintain documentation and comply with service administrative procedures in a timely basis to include pick tickets, collecting client signatures and time entry.
Plan and manage service requests independently.
LICENSE AND CERTIFICATIONS:
Bachelor's Degree and six years of relevant experience; or equivalent combination of education and experience.
Current high level industry recognized certifications including one or more of the following: Microsoft certifications AZ-140, 70-414, HPE ASE, VMWare, VMCE
Proficiency with business collaboration tools such as MS Office applications and Visio.
Valid Driver's License, proof of personal insurance and an acceptable driving record.
Benefits:
 We're not just competitive when it comes to business tech – we're also pretty proud of what we offer our employees. Our benefits include medical, dental, and vision insurance. We also have paid holidays and vacation, 401k with generous company match, flexible spending accounts, employee purchase program, employer-paid life insurance, voluntary-term life insurance, short and long-term disability, critical illness and accident benefits, and pet insurance. Yes, we care about your furry family too.*all benefits are dependent on employment status    Equal Opportunity Employer /AA Employer/Minorities/Women/Protected Veterans/Individuals with Disabilities 
Applicant Labor Law Posters
Cyber Security Jobs by Category
Cyber Security Salaries