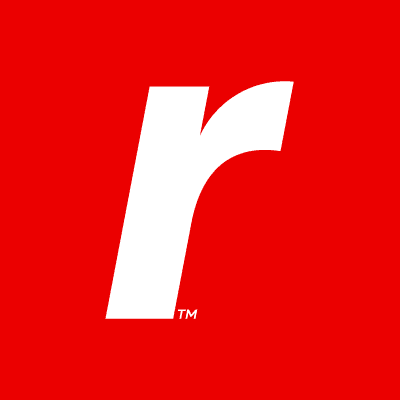 Rackspace
Network Engineer I - 3rd Shift
United States - Remote•United StatesNorth America•September 29, 2023
Job Summary:
The Network Operations Network Engineer I is a key element within the Rackspace Infrastructure team and is expected to provide a high level of technical expertise to ensure the uptime and maintenance of critical networking systems. 
Work Location:
Remote 
Key Responsibilities
Own complex network issues and ensure they are resolved and/or successfully documented and handed off to an oncoming shift.
Responsible for network monitoring of hardware failures and configuration issues. Provides initial acknowledgement, investigation, and resolution of network events.
Monitor the Rackspace network at all levels, from top of rack to edge, using various tools and communicates and resolve issues identified or escalate them to the appropriate level.
Respond to issues escalated to Network Operations via tickets and phone calls from internal customers and is expected to engage directly with external customers via public ticket comments and phone conversations to ensure problem resolution. 
Mitigate DDoS attacks.
Identify and resolve switch and router hardware and software failures.
Identifying and resolve configuration inconsistencies.
Conduct maintenance to ensure standardization and uptime.
Manage Internet providers and connectivity. 
Qualifications
High school diploma or equivalent required
18 months of recent networking experience in a command-line oriented environment.
Minimum of 12 months of experience in a customer service role.
CCNA-level aptitude
Discover your inner Racker: Racker Life
For applicants working in California, Colorado, Washington, or New York City, we are excited to share the base salary ranges for this position exclusive of fringe benefits or potential bonus.  The successful candidate's starting pay will be determined based on job-related skills, experience, qualifications, work location, and market conditions. ·       The anticipated starting pay range of California, Washington state and New York City applicants for this role is $75,100 - $110,110. ·       The anticipated starting pay range of Colorado applicants for this role is $64,400 - $94,490.Unless already included in the posted pay range and based on eligibility, the role may include variable compensation in the form of bonus commissions, or other discretionary payments.  The discretionary payments are based on company and/or individual performance and may change at any time.  Actual compensation is influenced by a wide array of factors including but not limited to skill set, level of experience, licenses and certifications, and specific work
location
. #LI-MF1 #LI-Remote
About Rackspace Technology
We are the multicloud solutions experts. We combine our expertise with the world's leading technologies — across applications, data and security — to deliver end-to-end solutions. We have a proven record of advising customers based on their business challenges, designing solutions that scale, building and managing those solutions, and optimizing returns into the future. Named a best place to work, year after year according to Fortune, Forbes and Glassdoor, we attract and develop world-class talent. Join us on our mission to embrace technology, empower customers and deliver the future.  
More on Rackspace Technology
Though we're all different, Rackers thrive through our connection to a central goal: to be a valued member of a winning team on an inspiring mission. We bring our whole selves to work every day. And we embrace the notion that unique perspectives fuel innovation and enable us to best serve our customers and communities around the globe. We welcome you to apply today and want you to know that we are committed to offering equal employment opportunity without regard to age, color, disability, gender reassignment or identity or expression, genetic information, marital or civil partner status, pregnancy or maternity status, military or veteran status, nationality, ethnic or national origin, race, religion or belief, sexual orientation, or any legally protected characteristic. If you have a disability or special need that requires accommodation, please let us know.
Cyber Security Jobs by Category
Cyber Security Jobs by Location
Cyber Security Salaries