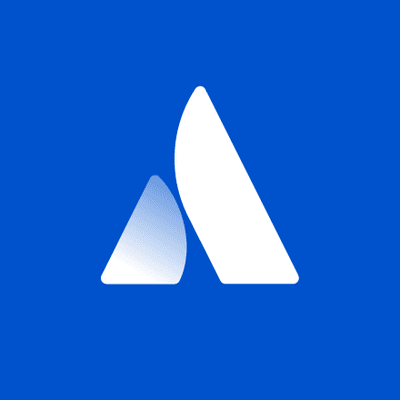 Atlassian
Manager, Strategic Engagement
Sydney, Australia•SydneyNew South WalesAustraliaOceania•June 10, 2023
Working at AtlassianAtlassian can hire people in any country where we have a legal entity. Assuming you have eligible working rights and a sufficient time zone overlap with your team, you can choose to work remotely or from an office (unless it's necessary for your role to be performed in the office). Interviews and onboarding are conducted virtually, a part of being a distributed-first company.
With a sufficient timezone overlap with the team, we're able to hire eligible candidates for this role from any location in Australia and New Zealand.We're hiring a Manager, Strategic Engagement to join our Advisory Services APAC team. You will report to the Head of Advisory Services, APAC. You will work in a consultative capacity and can strike that perfect blend of solution/technical knowledge and people leadership. You have 5+ years of experience working in a consultative or technical promoter capacity and can strike that perfect blend of solution/technical knowledge and business.You will lead with empathy and are motivated by your team's success. You coach others to think long-term, before solutions are proposed. You are a life-long learner and you look at failure as a necessary step in the journey towards knowledge/skill acquisition.People describe you as a coach, and someone who can set the right direction and expectations with a team of motivated individuals. You will work across time zones and cultures, and have the right balance of identifying new ways of building business and solving risks to current execution and scale.  You will work with decision-makers in large customer organisations to encourage understanding on important decisions. You will guide customers through a framework to analyse their problems and reach outcomes faster, coaching others to do the same.
What you'll do
Directly manage an Strategic Engagement Management team.
Coach, mentor and hire staff supporting their onboarding, up-skilling and ongoing growth
Support the demand pipeline by partnering with Services Solutions Advocates
Contribute to, and manage the quality of service delivery on your team's projects
Provide consultative, solution, or technical strategy and delivery support on Advisory Services projects
Work with Atlassian Solution Partners & Services Solutions Advocates to position the value of enterprise services relationship for our largest customers
Involved in strategic conversations with customers' leadership to help them understand the value of Atlassian products, solutions and Advisory Services
Collaborating with regional team leads and leadership to prioritise investments and contributing to strategic Advisory Services initiatives
Typically up to 30% including some international travel may be required
Your background:
5+ years of experience leading team(s) and experience with mentoring and developing others
You are comfortable speaking and influencing senior leadership internally and externally
Experience working on cross-team projects, engaging with Sales, Product, Support, and other teams
Experience working with large, enterprise customers in a consulting, customer success or services delivery capacity
Demonstrated customer engagement management ability including escalation management, customer advocacy, and managing multiple engagements simultaneously
You have understanding of SaaS services, Cloud, IT infrastructure, project governance and technical project delivery
You have change management and solution rollout/adoption experience
It's great, but not required if you have:
Have a second language such as Mandarin, Korean or Japanese for business communication and experience working across Asia-Pacific
You understand Agile, and the process by which software is built, and deployed
You have experience helping an organisation adopt an Atlassian product or similar products
Your Future Team
The Atlassian Advisory Services team is a globally distributed team of Atlassian solutions and technical advisors who are passionate about creating customer success through ongoing prescriptive guidance. Advisory Services team members, Strategic Engagement Managers, Enterprise Technical Architects and Enterprise Solution Strategists, engage with enterprise organisations experiencing some of the most complex challenges and help those organisations create and provide solutions for their teams.The Atlassian Advisory Services Delivery team are trusted advisors who help orchestrate successful outcomes with customers to help them get the most out of their Atlassian investment and help unlock their ideal solution for team collaboration.
Our perks & benefits
To support you at work and play, our
perks and benefits
include ample time off, an annual education budget, paid volunteer days, and so much more.
About Atlassian
The world's best teams work better together with Atlassian. From medicine and space travel, to disaster response and pizza deliveries, Atlassian software products help teams all over the planet. At Atlassian, we're motivated by a common goal: 
to unleash the potential of every team
.We believe that the unique contributions of all Atlassians create our success. To ensure that our products and culture continue to incorporate everyone's perspectives and experience, we never discriminate based on race, religion, national origin, gender identity or expression, sexual orientation, age, or marital, veteran, or disability status. All your information will be kept confidential according to EEO guidelines.To learn more about our culture and hiring process, explore our
Candidate Resource Hub
.
Cyber Security Jobs by Category
Cyber Security Jobs by Location
Cyber Security Salaries