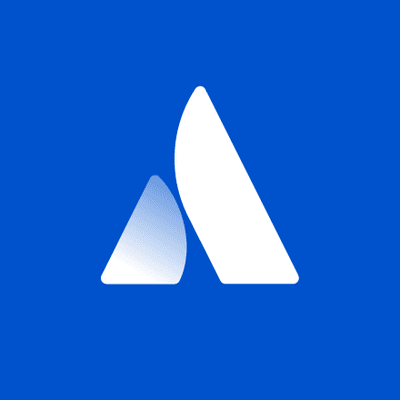 Atlassian
Manager, Cloud Migrations
Sydney, Australia•SydneyNew South WalesAustraliaOceania•June 10, 2023
Working at AtlassianAtlassian can hire people in any country where we have a legal entity. Assuming you have eligible working rights and a sufficient time zone overlap with your team, you can choose to work remotely or from an office (unless it's necessary for your role to be performed in the office). Interviews and onboarding are conducted virtually, a part of being a distributed-first company.
With a sufficient timezone overlap with the team, we're able to hire eligible candidates for this role from any location in Australia. If this sparks your interest, apply today and chat with our friendly Recruitment team further. 
We are looking for an experienced leader to mature our Migrations program and systems, develop our team to reach its fullest potential, and champion projects that bring Atlassian's core value of "Don't #@!% the customer" to life throughout the organisation! If you are passionate about creating an ideal customer experience, enjoy scaling teams, and excel in collaborative environments, then we need you!
More about our team
The Cloud Migrations Managers (CMMs) team partners with our customers to help them achieve their goals with our products through the transition from on-premise to cloud. Identifying and mitigating risk when customers encounter obstacles on their journey, promoting standard methodologies, and delivering insights to the business are at the heart of what we do. Cloud Migrations Managers offer strategic end-to-end project management mentorship to our customers, work with solution partners, and work with internal partners to achieve a single objective- help out customers land in cloud.
More about you
The Cloud Migration program is evolving and is in a high-growth phase. Reporting to the Group Manager in the Cloud Migrations Team, you will have experience growing and scaling project management, or professional service teams. You'll be a strategic leader to help the company achieve its results-oriented migration OKRs, pushing forward major initiatives and strategy for tooling, documentation, and process with peers and senior leaders. To do this and represent the voice of our customers, you will also be engaged with customers along with your team, trained on the migrations standard methodologies, workflows, and challenges that our customers are experiencing.
As a Manager, you will:
Manage the Cloud Migrations Management team including reporting on team health and mentor on adherence to metrics and goals.
Manage any needed customer critical issues to quickly resolve customer issues and blockers.
Ongoing partnership with teams in Product, Sales, Channel, Technical Support, Marketing, and Customer Success.
Communicate customer trends and feedback to our teams to improve the product, or highlight gaps in documentation, positive/negative impacts of concurrent projects, and more.
OKR and metrics management for the Migrations impact within the migration strategy, including 1) Ensuring the high completion rate of migrations, 2) Increased referrals for migrations by customers, 3) Operational efficiencies like the reduction of time spent during migration when engaged by Migrations.
Staff allocation planning, headcount and performance management.
Cloud Migrations Manager performance assessments and development.
Brainstorm and develop recommendations for how to improve the migration experience for our customers; and own 3-6 month strategy for large-scale company programs.
Envision and run experiments to test and learn new strategies for improving the customer migration experience and growing the impact of our program.  
On your first day, we'll expect you to have:
14+ years in a relevant customer-facing field within an Enterprise software company, Professional Service company or Consulting.
5+ years of People Management experience.
Track record in taking customer insights from the field to inspire change, including influencing teams and leaders.
Comfort in driving tooling and process improvements.
Project management skills.
Experience influencing and navigating decision-makers.
Experience handling conflict and working through it to gain alignment when presented with unclear expectations, roles, and/or team dynamics.
Analytical skills to identify and articulate themes from customer data.
Confirmed discernment to partner with business analyst resources to develop a reporting and analytics strategy, including the development of executive-level reporting.
It's great, but not required, if you have:
Experience starting a team from scratch and maturing it over time.
PMP or Professional services certification or accreditation.
Experience working with DevOps or IT teams.
Experience working within Migrations-related programs.
Tableau, Redash, or other analytics platform and data management experience.
Our perks & benefits
To support you at work and play, our
perks and benefits
include ample time off, an annual education budget, paid volunteer days, and so much more.
About Atlassian
The world's best teams work better together with Atlassian. From medicine and space travel, to disaster response and pizza deliveries, Atlassian software products help teams all over the planet. At Atlassian, we're motivated by a common goal: 
to unleash the potential of every team
.We believe that the unique contributions of all Atlassians create our success. To ensure that our products and culture continue to incorporate everyone's perspectives and experience, we never discriminate based on race, religion, national origin, gender identity or expression, sexual orientation, age, or marital, veteran, or disability status. All your information will be kept confidential according to EEO guidelines.To learn more about our culture and hiring process, explore our
Candidate Resource Hub
.
Cyber Security Jobs by Category
Cyber Security Jobs by Location
Cyber Security Salaries