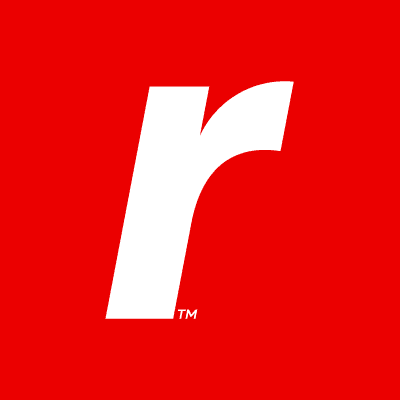 Rackspace
Linux Operations Engineer - II
India - Remote•IndiaAsia•June 10, 2023
JOB TITLE: Linux Operations Engineer II
FLSA STATUS: Exempt
PRIMARY RESPONSIBILITY:
Work with cutting edge hardware and software at scale in the cloud computing space. Provide Fanatical Support to our customers through your innovative solutions. Install, configure, update and troubleshoot services such as MySQL/NoSQL, SaltStack, Scale and many others.  Collaborate in a "DevOps" environment where you will work closely with software developers, QA and more (no silos tolerated). Constantly search for new ways to help us better monitor our infrastructure, deploy new capacity faster, release code more safely, and make us more resilient.  Write automation tools/scripts to help keep the operations team stay nimble and focused on the challenges ahead.  Perform periodic on-call duties as part of a global team. ·       
KNOWLEDGE/SKILLS/ABILITY:
Intermediate to advanced knowledge in OSes and distributions, patching, monitoring, backups, RAID, hardware, virtualization, networking, firewalls,load balancing, storage, security, high availability, root cause analysis, systemsoptimization, APIs, Shell Scripting(python, bash), SSL, Web servers, auth/directory services, cachingservices, SSH, HTTP, DNS, FTP, SNMP, SMTP and troubleshooting.  Basic to Intermediate knowledge of:Cluster management, configuration and source codemanagement, database administration, packet analysis, stack trace analysis, design and implementationmethodologies, production cycle including best practices. Leads projects or portions of projects for the businessorganization.  Participates in interdepartmental meetings.  Workswith leadership on project planning and resolution ofsystemic problems. Mentor and escalation for junior staff.  Detailoriented in documenting information.  ·       
JOB COMPLEXITY:
Passionate contributor, works as a member of the team, produces high quality
work.Leverages
established processes to get work done efficiently andassists in the creation of better
solutions.Assists
team by proactively addressing problems andinefficiencies in our work and systems.  Makes connections between seemingly unrelated concepts andideas, aware when to diverge from standard practices.  Serves as an expert for some products or projects.  Contributesto central store of knowledge.·       
SUPERVISION:
Receives little instruction on day today work. Generalinstructions on new assignments.·       
EXPERIENCE/EDUCATION:
 Bachelor's degree in a technology related field required.  At themanager's discretion, additional relevant experience maysubstitute for the degree requirement.  RHCE or equivalent certification or professional
experience.Yearsof
experience typically required: 4-6 years.·       
PHYSICAL DEMANDS:
  General office environment.  May require long periods sitting and viewing a computer monitor.  Moderate levels of stress may occur at times.  No special physical demands required.                            
The above information has been designed to indicate the general nature and level of work performed by employees in this classification.  It is not designed to contain or to be interpreted as a comprehensive inventory of all duties, responsibilities, and qualifications required of the employee assigned to this job.
About Rackspace Technology
We are the multicloud solutions experts. We combine our expertise with the world's leading technologies — across applications, data and security — to deliver end-to-end solutions. We have a proven record of advising customers based on their business challenges, designing solutions that scale, building and managing those solutions, and optimizing returns into the future. Named a best place to work, year after year according to Fortune, Forbes and Glassdoor, we attract and develop world-class talent. Join us on our mission to embrace technology, empower customers and deliver the future.  
More on Rackspace Technology
Though we're all different, Rackers thrive through our connection to a central goal: to be a valued member of a winning team on an inspiring mission. We bring our whole selves to work every day. And we embrace the notion that unique perspectives fuel innovation and enable us to best serve our customers and communities around the globe. We welcome you to apply today and want you to know that we are committed to offering equal employment opportunity without regard to age, color, disability, gender reassignment or identity or expression, genetic information, marital or civil partner status, pregnancy or maternity status, military or veteran status, nationality, ethnic or national origin, race, religion or belief, sexual orientation, or any legally protected characteristic. If you have a disability or special need that requires accommodation, please let us know.
Cyber Security Jobs by Category
Cyber Security Jobs by Location
Cyber Security Salaries