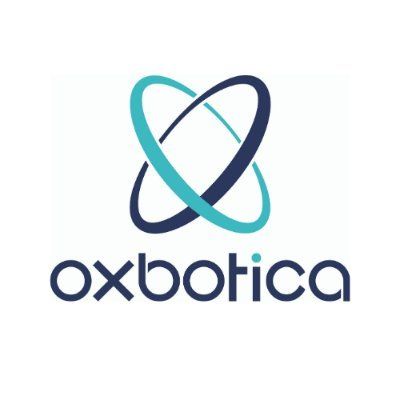 Oxbotica
Lead Security Engineer
Who are we?
Based in Oxford and with offices in Canada and the US, Oxbotica is an international startup founded in 2014 and scaling up rapidly (300+ Oxbots and growing).
As the global leader in our industry, we're fuelled by a bold purpose: to make the Earth move better. From passenger shuttles to industrial vehicles, our operating system for Universal Autonomy™ is transforming the way people and goods are transported by enabling any vehicle, in any environment, to operate autonomously — safely, securely and efficiently.
Our technology is capturing investors' imagination. To date we've raised $140 million in our Series C investment round. Accommodating growing demand from new and current shareholders, this funding is driving our expansion in North America and EMEA , and accelerating the deployment of our technology in domains where there is both urgent need and potential to scale.
Your Role:
As a Lead Security Engineer, you will be responsible for leading and driving security initiatives across the business. This is a senior-level position that requires extensive expertise in both Application and Cloud Security. Your primary responsibility will be to ensure that our engineering teams integrate security best practices into their workflows and deliver secure products and services.
This is a hands-on role that requires a unique blend of security thought leadership and the ability to develop and implement security tooling and automation. As a key member of the Engineering Experience team, you will work closely with other engineering teams to ensure that security remains a top priority throughout the development process.
Your Responsibilities:
Lead security initiatives and develop and implement security best practices across the organisation.
Provide hands-on technical guidance and expertise in Application and Cloud Security, including vulnerability management, threat modelling, security automation (DevSecOps), identity management and SIEM/SOAR.
Develop, deploy, and maintain security tooling and automation to support continuous integration and continuous delivery (CI/CD) pipelines.
Drive security awareness and education initiatives, ensuring that all engineering teams understand the importance of security and are equipped to address potential threats and vulnerabilities.
Develop metrics and reporting to measure the effectiveness of security initiatives and drive continuous improvement.
Mentor and guide team members in security best practices, fostering a culture of security excellence.
Stay current with industry trends, emerging threats, and best practices in Application and Cloud Security to ensure the company's security posture remains robust.
Requirements
What you need to succeed:
Bachelor's or Master's degree in Computer Science, Cybersecurity, or equivalent experience
Extensive experience in information security, with a recent focus in a cloud-first organisation.
Deep understanding of secure software development practices and experience.
Strong knowledge of cloud security best practices, including experience working with major cloud providers (AWS, Azure, GCP).
Hands-on experience with security tools and technologies.
Proven ability to develop and implement security policies, processes, and procedures.
Excellent communication and interpersonal skills, with the ability to influence and lead cross-functional teams.
Extra kudos if you have:
Relevant security certifications, such as CISSP, CCSP etc.
Applicable AWS certifications or accreditation
Benefits
We provide:
Competitive salary, benchmarked against the market and reviewed annually
Hybrid and/or flexible work arrangements
An outstanding £3,000 flexible benefits including private medical insurance, critical illness coverage, life assurance, EAP, group income protection
A salary exchange pension plan
25 days' annual leave plus bank holidays
A pet-friendly office environment
Safe assigned spaces for team members with individual and diverse needs
Our Culture:
We promote an open and inclusive culture that empowers our Oxbots to bring their whole, authentic selves to work every day. Oxbotica is proud to be an inclusive organisation and, as such, we require all team members within our recruitment process to understand and deploy best practices focused on de-biasing the whole recruitment cycle.We also apply a neuro inclusive lens to our recruitment process and want each potential Oxbot to enjoy the best experience possible for them. Please share with us any individual needs or reasonable adjustments we may need to make in advance of commencing the interview process with us.
Learn more about our culture here.
Why become an Oxbot?
Our team of experts in computer science, AI, robotics and machine learning is world-class, and together they're solving the most exciting and important technological challenges of our times.
But as well as smarts, Oxbots have heart. Our diverse, multi-cultural crew is guided by a shared vision to bring the myriad benefits of autonomy to our customers and partners. And in a company that celebrates uniqueness as much as skill and experience, they do it with energy, conviction and a healthy dose of excitement, too.
If you are bold, creative and hyper skilled, come and create the future of autonomy with us at Oxbotica.
Cyber Security Jobs by Category
Cyber Security Salaries