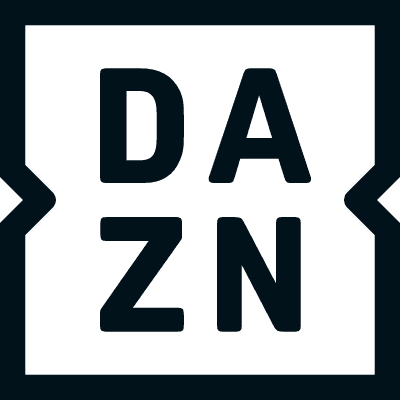 DAZN
Junior Network Engineer
Leeds, United Kingdom•LeedsWest YorkshireUnited KingdomEurope•October 1, 2023
Is your next career move into a dynamic Network Support team who are responsible for managing a large global Network? This is a fantastic opportunity to join our and expanding global network support team. DAZN is a tech-first sport streaming platform that reaches millions of users every week. We are challenging a traditional industry and giving power back to the fans. Our cutting-edge technology allows us to stream sports content to millions of concurrent viewers globally across multiple platforms and devices. DAZN's Network and Cloud based architecture unifies a range of technologies to deliver a seamless user experience and support a global user base and company infrastructure. DAZN is seeking a Junior Network Engineer to join our diverse and expanding Global Network Support team. As a junior network engineer, you will support our global 1st line Network Operations Centre, providing 2nd line Network Support for Network related incidents, problems, changes and service requests. You will be responsible for supporting and maintaining the highest levels of service availability within our large global network, including Local Area Networks (LANs), Wide Area Networks (WANs), Security Appliances and Load Balancers. You will form part of our team who provide outstanding support to our business and customers, ensuring the network is closely managed to avoid incidents from occurring, implementing new service provisions, leading on business-as-usual network changes and ensuring any unavoidable incidents are resolved promptly. We're a busy, dynamic and evolving operational team and its incredibly rewarding knowing that the fantastic work we do plays a major part in ensuring DAZN are able to seamlessly transmit major sporting events across the globe! Due to our live sports schedule, you need to be flexible in terms of working hours, including occasional nights, weekends, national and public holidays. You will also form part of our 2nd line support on-call rota, ensuring technical escalations from our 24/7 NOC are handled quickly and efficiently to support the business needs. This role will be based on site in Leeds. Benefits include access to DAZN, 25 days' annual leave (increasing by 3 days after 3 years), annual performance-related bonus, private medical insurance, life assurance, pension contributions up to 5%, family friendly community including enhanced parental leave, electric vehicle benefit option, free access for you and one other to our workplace mental health platform app (Unmind), learning and development resources and access to our internal speaker series and events.
As our new (insert job title), you'll have the opportunity to:
Lead on the resolution of escalated incidents and problems, ensuring business service level targets are achieved.
Own the successful fulfilment of service requests and changes, within the agreed timelines.
Support the ongoing development of the global network by working closely with the architecture team on Network projects.
Maintain and manage the global network monitoring platform, ensuring it consistently meets the demands of the business.
Support the development of operational business processes and successful delivery of service improvement opportunities.
Be point of technical authority for the NOC team members, providing Technical / Operational assistance and guidance.
Develop key relationships with stakeholders across the business.
Drive best practice, proactivity and innovation; enabling our customers to have the best customer experience.
Maintain technical and process documentation within the Network Support function.
Provide operational cover and support for the 24/7 global NOC team.
Be involved in directly supporting the successful delivery of major sporting events to our global customer base.
You'll have:
Previous experience of working within a 24/7 network operations department. 
Strong demonstrable experience in supporting, maintaining and developing a complex Cisco routing and switching network environment.
Previous experience in supporting and maintaining enterprise Firewalls
Experience in management of Load Balancers within a production network.
Strong working knowledge of ITIL Incident, Problem, and Change Management components.  
Previous experience in managing and evolving Network Management systems
The ability to quickly assess, prioritise, respond, resolve incidents
Excellent communication skills and proven senior stakeholder management. 
Demonstrated strategic and tactical thinking, quantitative and analytical skills, while under pressure. 
Hands on experience of working with IT Service Management tools such as Service Now.
The ability to promptly learn new network technologies and shape the delivery of these into an operational team.
At DAZN, we bring ambition to life. We are innovators, game-changers and pioneers. So, if you want to push boundaries and make an impact, DAZN is the place to be. As part of our team,you'll have the opportunity to make your mark and the power to make change happen. We're doing things no-one has done before, giving fans and customers access to sport anytime, anywhere. We're using world-class technology to transform sports and revolutionise the industry and we're not going to stop.  
DAZN VALUES – THE 'HOW' IN WHAT WE DO: 
AMBITIOUS – people who want to make a big impact and drive DAZN forward.  People who move fast and make success happen.
INVENTIVE – people with bright ideas who deliver great new experiences for our customers – and improvements for our business.  People who come up with better, simpler ways of doing things.
PASSIONATE – people who are proud of our product, out content and our business – and love to shout about it.  People who love what they do and show commitment every day.
BRAVE – people who take difficult decisions to help us focus on improving DAZN, our performance and our results.  People who will take on challenges no matter what is in front of them.
SUPPORTIVE – people who know that we achieve more as a team than as individuals.  People value inclusion and look out for each other, helping their colleagues enjoy their work and develop their careers.  People who consider others before making decisions.
 At DAZN, we are committed to fostering an inclusive environment that values equality and diversity, where everyone can contribute and have their voices heard. This means hiring and developing talent across all races, ethnicities, religions, age groups, sexual orientations, gender identities and abilities. Everyone has the opportunity to make change and impact our DEI journey by joining our ERGs: Proud@DAZN, Women@DAZN, Disability@DAZN and ParentZone. If you'd like to include a cover letter with your application, please feel free to. Please do not feel you need to apply with a photo or disclose any other information that is not related to your professional experience. Our aim is to make our hiring processes as accessible for everyone as possible, including providing adjustments for interviews where we can. We look forward to hearing from you.
Cyber Security Jobs by Category
Cyber Security Jobs by Location
Cyber Security Salaries