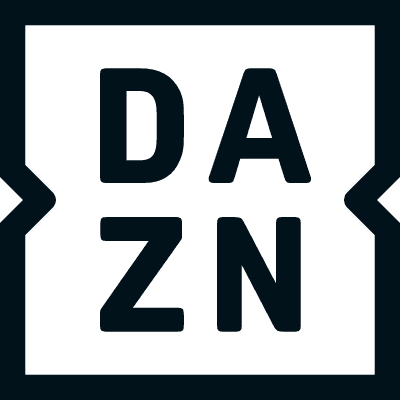 DAZN
Job posting template - Poland (DO NOT CHANGE) (copy)
Katowice, Poland•KatowiceSilesian VoivodeshipPolandEurope•June 10, 2023
Tagline
This can be a question or statement. Something interesting to intrigue a browsing candidate on a job board to click on our role rather than the same role at another company.
Your talent acquisition partner can offer advice on this in your briefing meeting if you get stuck.
Advert -
Here's a link
for more info on how to keep your job description inclusive.Please write no more than 250 words of how you would describe this role in an informal way to a contact outside of the work environment. Include any projects they would be involved in and why this role is different to one of our competitors. Engaging and natural language will keep your candidate interested – remember it is their life - we want them to choose us as their next career opportunity. Write as though you are speaking directly with a prospective candidate; so words like 'you' and 'your' – avoid commercial speak, jargon and buzzwords.
Again, your talent acquisition partner can help you write this
.  
Your team
Take this opportunity to give a couple of sentences on who they will report to, what the team are like and why you are the best team in DAZN! Don't sugar coat it, be honest if it's tough at times but how you all stick together. This role can be based in Katowice or you can work remotely from any place in Poland. The internal job title is (insert internal title) (if different to posting title)
Please note, our Talent Acquisition team and some Hiring teams are based in the UK so parts of the recruitment process will be in English. Please also upload your resume in English, thanks!
As our new (insert job title), you'll have the opportunity to:
These are the key deliverables of the role. – 6 bullet points recommended
You'll be set up for success if you have:
These are your absolute 'essentials' – 5 bullet points recommended
These are key filters that tell your talent acquisition partner what you definitely require so they can reject anyone that does not meet these - be realistic about what is essential versus desirable
Typically women will apply only if they meet 100% of the essential criteria, but men will apply for a job when they meet just 60% of the essentials. Don't miss out on candidates because you list too many 'essentials'
Focus on experience-based essentials such as 'Knowledge and experience using X technology' or 'Experience working in a live sports broadcast environment'. You do not need to write soft skills such as 'good communicator', 'great organisation skills' or 'must be a team player' etc. as these are expected for all roles in DAZN
Please avoid all references to years of experience – this could cause us a discrimination case
Even better if you have:
Desirables that might set that amazing talent apart from the rest. Max of 3 bullet points
Benefits will include:
Access to DAZN streaming service
Annual performance-related bonus
Annual leave increasing by 3 days after 3 years
Private medical and dental insurance (fully financed by DAZN)
Life assurance
Pension scheme (Pracowniczy Program Emerytalny)
MyBenefit platform (MultiSport and thousands of sports, culture or tourism benefits)
Financially rewarding 'Refer a Friend' scheme
Family-friendly community
Opportunity for flexible working
Employee Assistance Program (psychological, managerial, legal and financial counselling)
Free access for you and one other to our workplace mental health platform app (Unmind)
Learning and development resources
Access to our internal speaker series and events
High-end laptops (Macs or Windows)
At DAZN, we bring ambition to life. We are innovators, game-changers and pioneers. So if you want to push boundaries and make an impact, DAZN is the place to be. As part of our team you'll have the opportunity to make your mark and the power to make change happen. We're doing things no-one has done before, giving fans and customers access to sport anytime, anywhere. We're using world-class technology to transform sports and revolutionise the industry and we're not going to stop. If you're ambitious, inventive, brave and supportive, then you're the kind of person who's going to enjoy life at DAZN. We are committed to fostering an inclusive environment, both inside and outside of our walls, that values equality and diversity and where everyone can contribute at the highest level and have their voices heard. For us, this means hiring and developing talent across all races, ethnicities, religions, age groups, sexual orientations, gender identities and abilities. We are supported by our talented Employee Resource Group communities: proud@DAZN, women@DAZN, disability@DAZN and ParentZONE. If you'd like to include a cover letter with your application, please feel free to. Please do not feel you need to apply with a photo or disclose any other information that is not related to your professional experience. Our aim is to make our hiring processes as accessible for everyone as possible, including providing adjustments for interviews where we can. We look forward to hearing from you.
Cyber Security Jobs by Category
Cyber Security Jobs by Location
Cyber Security Salaries