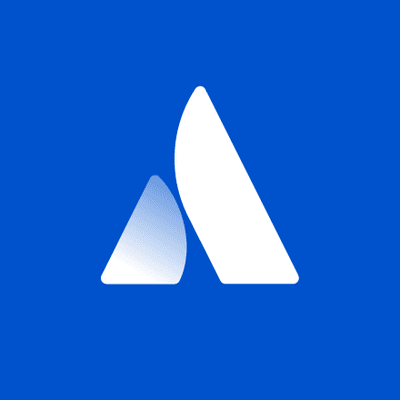 Atlassian
Internal Audit Manager
San Francisco, United States•San FranciscoCaliforniaUnited StatesNorth America•April 1, 2023
Working at AtlassianAtlassian can hire people in any country where we have a legal entity. Assuming you have eligible working rights and a sufficient time zone overlap with your team, you can choose to work remotely or from an office (unless it's necessary for your role to be performed in the office). Interviews and onboarding are conducted virtually, a part of being a distributed-first company.
Atlassian is looking for a passionate internal audit professional who will help our Atlassian Audit Team meet our goals through automation, analytics, and driving innovation. Is that you?Our Internal Audit team is looking for an IT audit manager to help us scale our operational audit program. We're looking for someone with an eye for continuous improvement and experience utilizing data and automation to drive change. You will be part of a great team that collaborates to help improve our technology, processes, and controls. You will report to the Internal Audit Senior Manager. If you have experience managing audit services at public or large private companies and want to bring your skills to a technology company – we want you to join us.
In this role, you'll get to:
Manage operational technology audits from scoping to reporting.
Identify operational risks and have the opportunity to make a genuine impact by advising senior Atlassians including preparation of reports to the Board's Audit Committee and other executives.
Help our Internal Audit team to scale increasing our effectiveness through driving innovation implementing process improvements, automation, and analytics.
Contribute to annual auditing planning, utilizing your experience to identify areas of focus aligned with the company strategy.
Work as part of our advisory programs to guide Atlassians on process improvements, risk mitigation, control enhancements, and audit matters.
On your first day, we'll expect you to have:
6+ years of experience working for a public multinational company or a public accounting/consulting firm with public multinational clients.
An understanding of internal audit processes, work products, and trends including automation and data analytics capabilities.
Experience carrying out and leading teams on technical internal audit reviews with experience across a broad range of technology risk areas (e.g. IT controls, security, cloud infrastructure, etc).
Great collaboration skills, comfortable and able to engage with all levels of management, in-person and remote, especially in a multinational organization.
The autonomy to progress audit reviews in a hybrid remote and office environment.
Alignment with Atlassian's values, an enthusiastic and proactive nature, able to chart your own course and work on problems for which there may be no clear solution.
More about you:
You are not phased by complex topics and changing direction.
You are someone who excels in a fun and dynamic team, with plenty of opportunities to learn and develop.
It's great, but not required, that you have:
A degree focused on information technology, security, or related fields.
CISA, CIA, CPA, CFE, CISSP, PMP, or related certifications/training.
Experience using Atlassian products (Jira, Confluence, Trello).
Competency in languages used for data analysis (SQL, Python) and working knowledge of tools such as Databricks.
More about our team:
You'll be joining our growing Internal Audit team, located across the globe. We're constantly growing, learning, adapting, and trying new things. We're focused on how we can innovate and improve our ways of working, especially through the use of Atlassian's awesome suite of teamwork products! We love to be social, even as a distributed team! And you might be a perfect fit!
Compensation:
At Atlassian, we tie our base pay ranges to role and level. In the United States, that means your base pay ranges will fall into one of three geographic pay zones depending on your location. Our current base pay ranges for new hires in each zone are:Zone A: $120,100 - $184,000Zone B: $108,000 - $165,600Zone C: $99,600 - $152,800Within each range, base pay is ultimately determined based on your skills, expertise, and experience. This role may also be eligible for benefits, bonuses, commissions, and/or equity.Please visit 
go.atlassian.com/payzones
 for more information on which locations are included in each of our geographic pay zones. However, please confirm the zone for your specific location with your recruiter.
Our perks & benefits
To support you at work and play, our
perks and benefits
include ample time off, an annual education budget, paid volunteer days, and so much more.
About Atlassian
The world's best teams work better together with Atlassian. From medicine and space travel, to disaster response and pizza deliveries, Atlassian software products help teams all over the planet. At Atlassian, we're motivated by a common goal: 
to unleash the potential of every team
.We believe that the unique contributions of all Atlassians create our success. To ensure that our products and culture continue to incorporate everyone's perspectives and experience, we never discriminate based on race, religion, national origin, gender identity or expression, sexual orientation, age, or marital, veteran, or disability status. All your information will be kept confidential according to EEO guidelines.Pursuant to the San Francisco Fair Chance Ordinance, we will consider for employment qualified applicants with arrest and conviction records.To learn more about our culture and hiring process, explore our
Candidate Resource Hub
.
Cyber Security Jobs by Category
Cyber Security Jobs by Location
Cyber Security Salaries