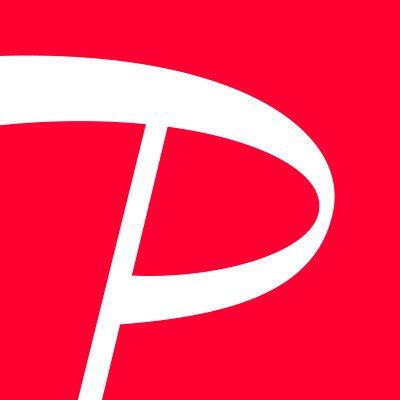 PayPay
Infrastructure Security Engineer
About PayPay
PayPay is a fintech company that has grown to over 55M users since its launch in 2018. Our team is hugely diverse with members from over 50 different countries. To build "PayPay", we allied with Paytm; the biggest payment service company in India. Based on their customer-first technology, we created and expanded the smartphone payment service in Japan.Our biggest competitor is "cash". We seek people who can accept this challenge positively, brush up the product at a tremendous speed, and promote PayPay with professionalism and passion.
Job Description
The PayPay Product Security team is looking for experienced infrastructure security engineers to lead improvements to our infrastructure and operational security, and introduce key security solutions, such as SOAR.
PayPay Product Security team is responsible for driving the application security and infrastructure security changes within the product division - the part of PayPay responsible for development and operations of the PayPay app. A strong candidate for the infrastructure security engineer position will be knowledgeable about modern infrastructure solutions (such as Kubernetes, various public clouds and their services, SQL and no-SQL databases, ElasticSearch, message brokers and so on), security challenges and threats relevant to them, and have experience in one of the following areas:
Leading projects to improve infrastructure security at scale (e.g. introducing role-based access control, hardening K8s configurations, introducing temporary access credentials for database access, and so on)
Introducing and improving security orchestration and automation, as well as solution to gather, store and analyze security events and assets
Primary Responsibilities
Analyzing security risks relevant to the production infrastructure
Designing security measures for the product infrastructure environment
Implementing and running security solutions (SIEM, vulnerability management, network security, cloud security, container security, etc.)
Improve security incident handling within product division
Improving observability and monitoring for security information and events
Assisting infrastructure teams in prioritizing security goals
Supporting Responsibilities
Assisting infrastructure teams in implementing and running secure solutions
Participating in major infrastructure projects as a security expert
Qualifications
3+ years of infrastructure security or security operations experience
Experience working with cloud- and microservice-based systems
Experience leading projects in at least one of the following areas: SIEM, vulnerability management, SOAR, network security, IAM, incident management
Extensive knowledge of IT infrastructure (TCP/IP, networks, servers, authentication, directory services, endpoint management)
Strong teamwork skills and the ability to collaborate with others in a diverse environment
Preferred Qualifications
Development and/or data analytics experience
Experience introducing/developing SOAR and SIEM systems at scale
Experience working in a security position within the fintech industry
PayPay 5 senses
Please refer PayPay 5 senses to learn what we value at work.
Working Conditions 
Employment Status
Office Location
WFA(Work From Anywhere at Anytime)  
Remote Job 
You can live anywhere in Japan 
Work Hours
Super Flex Time (No Core Time)
In principle, 10:00am-6:45pm (actual working hours: 7h45m + 1h break)
Holidays
Every Sat/Sun/National holidays (In Japan)/New Year's break/Company-designated Special days
Paid leave
Annual leave (up to 14 days in the first year, granted proportionally according to the month of employment. Can be used from the date of hire)
Personal leave (5 days each year, granted proportionally according to the month of employment)*PayPay's own special paid leave system, which can be used to attend to illnesses, injuries, hospital visits, etc., of the employee, family members, pets, etc.
Salary
Annual salary paid in 12 installments (monthly)
Based on skills, experience, and abilities
Reviewed twice a year
Special Incentive once a year *Based on company performance and individual contribution and evaluation
Late overtime allowance, Work from anywhere allowance (JPY100,000)
Benefits
Social Insurance (health insurance, employee pension, employment insurance and compensation insurance)
401K
Language Learning support
Translation/Interpretation support
VISA sponsor + Relocation support
Other Information:
PayPay Inside-Out (Corporate Blog) /JP
PayPay Inside-out (Corporate Blog) /ENG
PayPay Product Blog /JP
PayPay Product Blog /ENG
Cyber Security Jobs by Category
Cyber Security Salaries