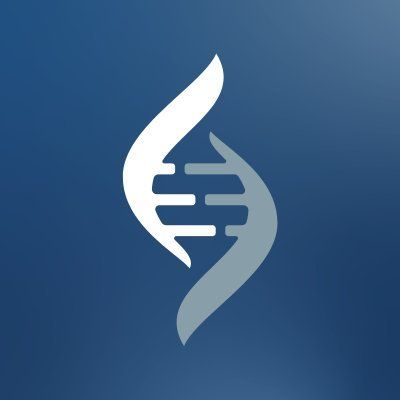 Two Six Technologies
Information System Security Officer (ISSO)
Two Six Technologies is seeking an experienced Information System Security Officer (ISSO) for its Two Six Electronic Systems (TSE) business unit. The ISSO will support rapid growth in our leading-edge cybersecurity organization by supporting a large and diverse portfolio of programs.
The ISSO will have responsibility for maintaining the appropriate operational security posture for all information systems on our programs – they will work closely with our operations, IT, and security teams to ensure compliant and secure deployment and maintenance of custom systems, networks, and systems-under-test. 
This technical role requires broad experience across technical, compliance, and security domains. A successful candidate will have a structured yet flexible approach to problem solving and collaboration and a strong willingness to learn, adapt, and build processes within TSE. TSE will sponsor a candidate's pursuit of IAM Level III certifications as part of this role.
Responsibilities Include:
Manage the security and compliance of multiple classified systems, ensuring compliance with standards and guidelines
Conduct risk analyses from vulnerability/compliance scans, penetration testing results, or other audit activity
Perform technical audit of systems for compliance with standards and suspicious activity
Assist in educating technical staff on systems security
Collaborate and communicate across technical, operations, and security teams to effectively deliver on program objectives
Develop and coordinate Incident Response, Disaster Recovery, Contingency Planning and Testing
Develop and update security authorization packages in accordance with  DoD JSIG and ICD 503 policies. 
Coordinate with the client cybersecurity team to achieve and maintain information systems compliance and authorization to operate (ATO). 
Assist with developing corporate cyber security policies for SCI and SAP efforts.
Conduct STIG Compliance Reviews.
Develop and educate users annually on security responsibilities via user base training.
Minimum Qualifications
Active Top Secret security clearance and the ability to obtain SCI
2-3 years of experience in an ISSO role
One or more DoD 8570 IAM Level II certification such as Security+, CISSP, CISM, and/or GSLC 
Willingness to obtain an IAM Level III certification within 3-6 months from start date (Two Six will sponsor classes and certifications)
Experience with Administering, and Maintaining a variety of tools including hands-on experience in the following:

Security Information and Event Management (SIEM)
Auditing and logging procedures (including server-based logging)
Basic system, network, and OS hardening techniques on Windows and Linux systems
Cyber defense and vulnerability assessment tools and their capabilities. (e.g., ACAS, SCAP, Nessus, Qualys)
Developing, testing, and integrating security tools as well as configuring and installing the tools.

Willing to submit to a CI Poly
Nice to Haves:
Bachelor's Degree in Computer Science, Computer Information Systems, Electrical Engineering, Cyber Security or Equivalent Degree
One or more DoD 8570 IAM Level III certification such as CISSP, CISM, and/or GSLC
Experience on SAPs
Intimate Knowledge of Security configuration baselines (DISA STIG) and best practices including NIST 800-53/171 and CMMC
Ability to work quickly, efficiently, and accurately in a dynamic and fluid environment
Two Six Technologies is an Equal Opportunity Employer and does not discriminate in employment opportunities or practices based on race (including traits historically associated with race, such as hair texture, hair type and protective hair styles (e.g., braids, twists, locs and twists)), color, religion, national origin, sex (including pregnancy, childbirth or related medical conditions and lactation), sexual orientation, gender identity or expression, age (40 and over), marital status, disability, genetic information, and protected veteran status or any other characteristic protected by applicable federal, state, or local law. 
If you are an individual with a disability and would like to request reasonable workplace accommodation for any part of our employment process, please send an email to accomodations@twosixtech.com. Information provided will be kept confidential and used only to the extent required to provide needed reasonable accommodations.
Additionally, please be advised that this business uses E-Verify in its hiring practices.
EOE, including disability/vets. 
By submitting the following application, I hereby certify that to the best of my knowledge, the information provided is true and accurate.
Cyber Security Jobs by Category
Cyber Security Salaries