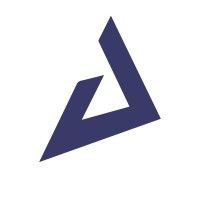 Avint
Information System Security Engineer / Manager
Become an integral part of a diverse team while working at an Industry Leading Organization, where our employees come first. At Avint, you'll help protect our national security while working on innovative projects that offer opportunities for advancement.
Currently, Avint is seeking a motivated, career and team-oriented Information System Security Engineer / Manager in the Hanscom AFB / Concord, Massachusetts area.
This role will be supporting the Air Force Lifecycle Management Center.
Position Responsibilities:
Supporting the system/application authorization and accreditation (A&A) effort, to include assessing and guiding the quality and completeness of A&A activities, tasks, and resulting artifacts mandated by governing DoD and Air Force policies (i.e., Risk Management Framework (RMF).
Recommending policies and procedures to ensure the reliability of and accessibility to information systems and to prevent and defend against unauthorized access to systems, networks, and data.
Conducting risk and vulnerability assessments of planned and installed information systems to identify vulnerabilities, risks, and protection needs.
Promoting awareness of security issues among management and ensuring sound security principles are reflected in Avints' visions and goals.
Conducting systems security evaluations, audits, and reviews.
Recommending systems security contingency plans and disaster recovery procedures.
Recommending and implementing programs to ensure that systems, network, and data users are aware of, understand, and adhere to systems security policies and procedures.
Participating in network and systems design to ensure implementation of appropriate systems security policies.
Facilitating the gathering, analysis, and preservation of evidence used in the prosecution of computer crimes.
Assessing security events to determine impact and implementing corrective actions.
Ensuring the rigorous application of information security/cybersecurity policies, principles, and practices in the delivery of all IT services.
Requirements
An active Secret or Top Secret Clearance is required for this position. Candidates who do not meet this requirement will not be considered.
Qualifications:
Possess the advanced knowledge, experience and recognized ability to be considered an expert in their technical/professional field
Possess the ability to perform tasks and oversee the efforts of junior and mid-level personnel within the technical/professional discipline
Demonstrate advanced knowledge of their technical/professional discipline as well as possess a comprehensive understanding and ability to apply associated standards, procedures and practices in their area of expertise (Cybersecurity).
Advanced degree (MA/MS) and 12 years of experience in the respective technical/professional discipline being performed, of which 5 years must be in the DoD, or a BA/BS degree and 15 years of experience in the respective technical/professional discipline being performed, of which 5 year must be in the DoD, or 20 years of directly related experience with proper certifications , of which 8 year must be in the DoD.
Possess an DoD IAM III certification
Benefits
Joining Avint is a win-win proposition! You will feel the personal touch of a small business and receive BIG business benefits. From competitive salaries, full health, and generous PTO and Federal Holidays. Additionally, we encourage every Avint employee to further their professional development. To assist you in achieving your goals, we offer reimbursement for courses, exams, and tuition. Interested in a class, conference, program, or degree? Avint will invest in YOU and your professional development!
Avint is committed to hiring and retaining a diverse workforce. We are proud to be an Equal Opportunity and Affirmative Action Employer, making decisions without regard to race, color, religion, creed, sex, sexual orientation, gender identity, marital status, national origin, age, veteran status, disability, or any other protected class.
Cyber Security Jobs by Category
Cyber Security Salaries