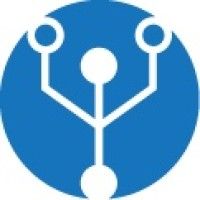 Node.Digital
Information System Security Analyst Principal II
Information System Security Analyst Principal -II
Location: Arlington, VA
Must have an active Top Secret clearance
Node is supporting a U.S. Government customer on a large mission-critical development and sustainment program to design, build, deliver, and operate a network operations environment including introducing new cyber capabilities to address emerging threats.
Node is seeking a Sr. Cyber Security Incident Responder who can support our customers in the detection, response, mitigation, and reporting of cyber threats affecting client networks.
Responsibilities include:
- Providing 24 x 7 watch supporting continuous monitoring and incident response for hybrid cloud/ on-prem customer networks
- Providing support in the detection, response, mitigation, and reporting of cyber threats affecting customer networks
- Producing reports and briefs to provide an accurate depiction of the current threat landscape and associated risk based on customer, community, and open-source reporting
- Facilitating the customer's posturing to aggressively investigate cyber activity targeting customer information and its information infrastructure
- Serving as a Liaison with other government cyber threat analysis entities, such as intra-agency and inter-agency Cyber Threat Working Groups
- Analyzing and reporting cyber threats as well as assist in deterring, identifying, monitoring, investigating, and analyzing computer network intrusions
- Providing support during assigned shifts, including nights/weekends, with hybrid work on-site
- Developing and implementing training standards and procedures, to include Work Instructions, Joint Qualification Requirements, and Standard Operating Procedures
- Oversee the training of newly assigned analysts
Requirements
Required Skills:
- Must be a US Citizen
- Must have an active Top Secret clearance with an ability to obtain TS/SCI clearance
- Must be able to obtain DHS Suitability
- 10+ years of directly relevant experience
- 5+ years leading incident response teams in SOC or CSOC environments
- Must pass internal qualification requirements within specified time constraints
- Hands-on experience in a SOC performing the detection, response, mitigation, and/or reporting of cyber threats affecting client networks and one or more of the following:
o Experience in computer intrusion analysis and incident response
o Knowledge and understanding of network protocols, network devices, multiple operating systems, and secure architectures
o Strong experience with Cyber Security Incident Response training
o Current experience with network intrusion detection and response operations (Protect, Defend, Respond and Sustain methodology)
o Current experience with cyber threats and the associated tactics, techniques, and procedures used to infiltrate computer networks
o MITRE Adversary Tactics, Techniques and Common Knowledge (ATT&CK)
Desired Skills:
- Experience with cloud-based security
- Experience in computer evidence seizure, intrusion detection, computer/network forensic analysis, or data recovery
- Prior experience with SIEM Technologies (Splunk)
- Scripting experience (Linux/Windows command line, Python, Perl, etc.)
- Prior experience with data visualization products.
Required Certifications (at least 2):
DoDI 8570.01-M IAT Level II Technical Certification (Security+ CE, CCNA + Security, SSCP, CYSA) or equivalent AND an Incident Reporter Certification (CEH, GCIH, GCIA, GNFA, or comparable certification)
Required Education:
BS Incident Management, Operations Management, Cybersecurity or related degree. HS Diploma with 22 years of incident management experience
Company Overview:
Node.Digital is an independent Digital Automation & Cognitive Engineering company that integrates best-of-breed technologies to accelerate business impact.
Our Core Values help us in our mission. They include:
OUR CORE VALUES
Identifying the~RIGHT PEOPLE~and developing them to their full capabilities
Our customer's "Mission" is our "Mission". Our~MISSION FIRST~approach is designed to keep our customers fully engaged while becoming their trusted partner
We believe in~SIMPLIFYING~complex problems with a relentless focus on agile delivery excellence
Our mantra is "~Simple*Secure*Speed~" in delivery of innovative services and solutions
Benefits
Medical (100% Coverage for Employee)
Dental
Vision
Basic Life (100% Coverage for Employee)
Health Saving Account
401K
Three weeks of PTO
10 Paid Holidays
Pre-Approved Online Training
Apply for this job
Cyber Security Jobs by Category
Cyber Security Salaries