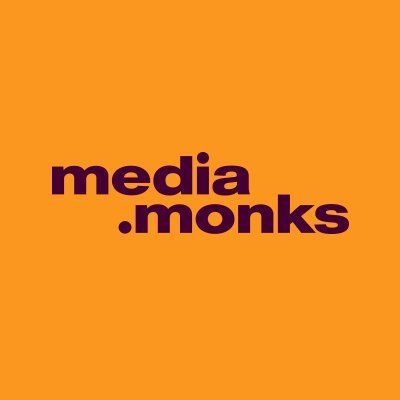 Media.Monks
Information Security Compliance Analyst
Position description:
This position is intended to be involved and lead  the implementation and improvement of administrative and technical controls of the company's Information Security Management System. This person should understand the risk assessment process to detect new threats, contribute in the action plan development and promote the progress of control implementation and evolution. The position will cover compliance activities, third parties risk assessments, management of clients requirements, internal awareness and technical controls evaluation.
Key accountabilities:
Lead the implementation of the global ISMS (based on ISO27001) over the BA hub.
Evaluate the compliance status of processes and technology implementations and plan actions to align to the security framework. 
Identify risk related to information security in the technical environment, the relationships with third parties or any component of the company's operations.
Understand about technical and administrative controls in the different areas: networking, operations, access management, SSDLC, cloud security, end-point protection, physical security, third party risk assessment, organization security and legal compliance.
Act as a point of contact for third parties questions regarding information security.
Analyze clients requirements regarding information security and evaluate their accuracy. Follow up the actions needed to comply with those requirements.
Identify security threats and risks over processes, conducts, technology and context which may affect the information confidentiality, integrity or availability.. 
Assist in the definition and construction of security measures to lower the risks identified.
Solve low complex issues independently with minimum supervision and escalate more complex issues to accurate staff.
Contribute in the development of awareness material and the process of delivery and measurement.
Perform routine activities to ensure compliance with security frameworks and legislation.
Investigate on technologies that could improve the security baseline and the compliance 
Minimum Qualifications:
Bachelor's degree in Computer Science, Computer or Systems Engineering or equivalent.
Minimum of 3 years of experience in related positions.
Solid knowledge of security on networking, cloud, infrastructure configuration, end-point protection and SDLC.
Knowledge of the standard ISO 27001/2.
English fluent (written and oral)
Qualities:
Excellent communication and social skills.
Ability to confidently present findings to those with either a technical or non-technical background.
Self-directed, resourceful, and a critical thinker with attention-to-detail and proactive problem-solving skills.
Ability to self-organize and plan activities with commitment towards results.
Ready to learn new contents both from others or self-learned.
Passionate about self-improvement and suggesting improvements to processes or activities.
#LI-MH1 #LI-Hybrid
About Media.Monks:
Media.Monks is on a mission to create a new future for this industry. Our vision? Build everything with a belief that changing for good comes from changing who does the work. Yep, that means you. Welcome to the party—one global, cross-cultural collective with a passion for using our skills to create better and a better world. That's how we're able to connect the dots between data, content, digital media, and technology from everywhere we are—a true end-to-end model. Joining the Media.Monks collective means having the opportunity to create award-winning work with some of the most gifted, focused, joyful, talents from all over the world.
At Media.Monks, you'll be joining a highly ambitious company on a global mission to win the decade by changing the industry for good. Partner to 8 of the 10 most innovative companies in the world, Media.Monks works with established as well as up-and-coming global, regional, DTC and B2B brands, helping them own their data and build out customer ecosystems to elicit smart, efficient, high-impact engines for growth. We deliver table stakes quickly, creating cost efficiencies from day one to push up the creative effectiveness of our work with every cycle.
We are an equal-opportunity employer committed to building a respectful and empowering work environment for all people to freely express themselves amongst colleagues who embrace diversity in all respects. Including fresh voices and unique points of view in all aspects of our business not only creates an environment where we can all grow and thrive but also increases our potential to produce work that better represents—and resonates with—the world around us. 
While we continue to grow our teams, please be mindful of fraudulent job postings and recruiting activities that may use our company name and information. Please be mindful to protect your personal information, especially your national identification number, and bank account information during a recruiting process. While Media.Monks may reach out to potential candidates via LinkedIn, we will always ask applicants to apply through our website (https://media.monks.com/careers) and will never ask for payment or bank account information during the recruitment process.
Cyber Security Jobs by Category
Cyber Security Salaries