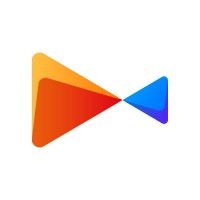 Kaizen Gaming
Information Security Analyst
We are Kaizen Gaming
Kaizen Gaming is the leading GameTech company in Greece and one of the fastest-growing in Europe, with the Stoiximan brand in Greece and Cyprus and Betano in Germany, Romania, Bulgaria, Czech Republic, Portugal, Brazil, Chile, Peru, Ecuador and Canada. Our aim is to leverage cutting-edge Technology in order to provide the optimum experience to those who trust us for their entertainment.
What's in for you
We are seeking a Junior Corporate Information Security Analyst to ensure compliance with security requirements set by laws, regulators, licensing bodies, security standards, customers, and other stakeholders. The role focuses on organizational security controls,  addressing company-wide security and data privacy risks, and minimizing the probability and impact of security incidents. There are strong synergies and knowledge sharing with the IS team, as these controls are interconnected with technical controls.
What will you bring
Manage security & data privacy technologies and contracts such as DLP, MDM, and Awareness Platforms. 
Analyze security incidents and propose countermeasures through the introduction of new tools or hardening of current ones (SIEM, Attack Surface Monitoring, Threat Intelligence, etc.).
Work in Agile project teams as a security advisor and handle standalone security projects to enhance the organization's security readiness.
Provide expert advice and feedback to technology teams on secure development and secure system life-cycle requirements.
Ensure that security requirements are met in the company's disaster recovery and business continuity plans.
Ensure compliance with applicable laws and regulations for security programs and data handling.
Timely identify and mitigate security risks to minimize business disruption and maintain good regulatory standing.
Ensure that information systems and networks adhere to the Company's information security policy.
Manage and update Enterprise Risk Management to address risks across all current and targeted areas of operations.
What we are looking for
Experience in Information Security or IT Audit field.
Strong interpersonal and organizational skills.
Knowledge and experience in the field of Business Continuity and Disaster Recovery.
Knowledge of technology and IT industry, standards, current trends, and best practices.
Recognized information security professional certifications (CISA, CISSP, ISO27001 Lead Auditor) are a plus.
Kaizen Gaming Perks
🕑 Work from home & remote working options🏃 A buddy will support you with your onboarding💸Competitive salary package and bonus scheme👩‍⚕️ Health and life insurance for you and your family💰 Monthly allowance for lunch & commuting expenses📚 Udemy, LinkedIn learning accounts & continuous training⭐Clear career paths & a developmental 360° feedback framework
Recruitment Privacy Notice
Regarding the data you share with us, you may find and read our recruitment privacy notice here.
Cyber Security Jobs by Category
Cyber Security Salaries