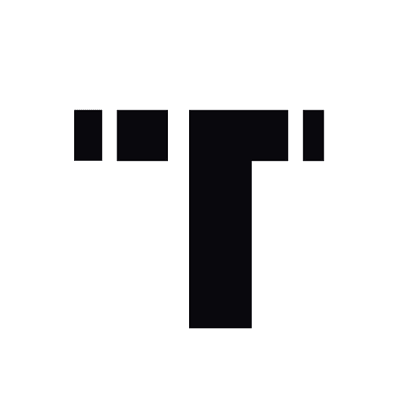 Tempus
IAM Engineer
Passionate about precision medicine and advancing the healthcare industry?
Recent advancements in underlying technology have finally made it possible for AI to impact clinical care in a meaningful way. Tempus' proprietary platform connects an entire ecosystem of real-world evidence to deliver real-time, actionable insights to physicians, providing critical information about the right treatments for the right patients, at the right time.
At Tempus, biological samples are processed in our in-house lab and turned into valuable genomic data. This data flows from on-site to an extensive cloud-based infrastructure and set of workflows that produce impactful insights. SaaS products are developed in-house by cross functional teams to share those insights with our clients.
Tempus' approach to information security allows us to react to threats to any of the environments and workflows described above and identify and close gaps quickly. Our effective security operations engrained with comprehensive monitoring, testing, and risk management allow us to protect Tempus without reducing the speed at which we do business. You and your team set the security goals and design and deploy the products, controls, and workflows to ensure Tempus will continue to make a lasting impact in the field of cancer research and treatment.
As an IAM Engineer, you'll play a critical role in fulfilling the mission of Tempus by helping ensure we provide secure and private precision medicine methodologies for our clients and their patients.
Why we're looking for you:
You have practical experience with authentication and authorization protocols.
You have extensive OKTA and OKTA Workflows experience.
You have experience building scripts and task-based services.
You've got an understanding of best practices surrounding authentication and authorization in a data rich environment.
You will consistently assess the threat landscape and adapt quickly to protect the business from risk
Qualifications:
Required:
Experience administering Okta (or similar) directory and IdP products.
Excellent project management skills.
Practical knowledge of Role-based and Attribute-based access controls.
Diagnostic and troubleshooting experience, focused around IAM user experience (Password & MFA management, Authorization issues, etc.).
Demonstrate extensive understanding of IAM concepts such as directory services, SSO, federation, MFA, provisioning, access certification, roles and SOD.
Knowledge of Federated SSO - Security Assertion Markup Language (SAML) and/or OpenID Connect (OIDC) skills required to support both internal and vendor authentication.
Python, Golang, and/or OKTA Workflows experience.
Splunk search & reporting experience.
Preferred:
Experience using OAuth 2.0 in a TypeScript (JS) environment using React (frontend) and/or ExpressJS (or similar backend) services.
Experience with IAM in AWS/GCP/Azure.
Hands-on experience in Terraform/GitHub.
Experience using OAuth 2.0 and OpenID Connect, particularly a strong understanding of the underlying framework of OAuth 2.0.
Experience using: Identity Governance Access Platforms, Public Key Infrastructure, Privileged Access Management Platforms, and Secrets Management Platform.
#LI-EV1
We are an equal opportunity employer. We do not discriminate on the basis of race, religion, color, national origin, gender, sexual orientation, age, marital status, veteran status, or disability status.
Cyber Security Jobs by Category
Cyber Security Salaries