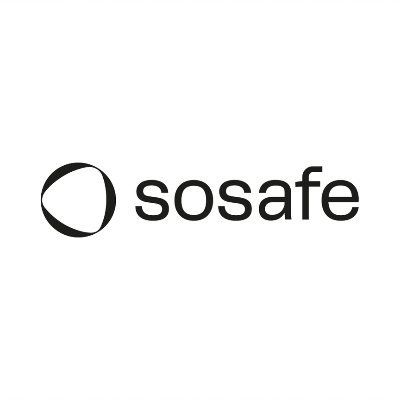 SoSafe
Head of Information Security (m/f/d)
Step into the exciting realm of information security excellence, where you, as our new Head of Information Security, will be at the forefront of safeguarding our digital assets. Your expertise and leadership will play a vital role in fortifying our defenses against the ever-changing landscape of cyber threats. Together, let's create a culture where security is ingrained in every aspect of our organization, and collaborate closely to ensure the safety of our digital world. Join us on this thrilling journey, and let's work hand in hand to build a secure future for our team and our valued users.
We're looking for a Head of Information Security to join our team and continue to help us protect our information assets. A good framework is already established alongside a strong culture of security awareness, SoSafe currently holds certification within both ISO27001 and TISAAX. We´re now looking for someone who can oversee and carry forward what is already in place.
Your mission
Spearheading the development and maintenance of comprehensive security policies, encompassing access controls, data protection, incident response, and other essential information security domains. 
Designing and implementing cutting-edge security controls, including continuous compliance solutions, to ensure strict adherence to industry standards and pertinent regulatory requirements. 
Leading vulnerability management efforts to proactively identify and address security weaknesses, bolstering the organization's overall resilience against potential threats. 
Collaborating with cross-functional teams to investigate and effectively resolve security incidents, swiftly mitigating risks and minimizing any potential impact on the organization's operations. 
Orchestrating audit activities and third-party risk management to ensure compliance with applicable laws, regulations, and industry standards, safeguarding the organization's reputation and legal standing.
Nurturing a culture of security awareness through comprehensive employee training and engagement initiatives, empowering all staff members to act as vigilant guardians of our information assets.
Establishing a robust governance framework to effectively manage information security operations and provide transparent reporting to key stakeholders.
Your profile
Extensive experience in information security, risk management, and incident management, preferably within the software or technology industry. 
Emphasis on dedication and passion for Information Security, regardless of the number of degrees or certifications held. 
Knowledge and understanding of industry standards and frameworks like ISO 27001/27701, SOC2, and GDPR is desirable but not mandatory. 
Hands-on experience in implementing continuous compliance solutions and conducting audits. 
Demonstrated analytical and problem-solving skills with the ability to make sound decisions based on evaluated information. 
Strong interpersonal and communication skills, adept at collaborating with cross-functional teams and presenting to non-technical stakeholders. 
Proficiency in assertiveness, team and conflict management, coupled with a structured and analytical mindset. 
Analytic personality with the ability to tackle complex tasks and challenges. 
Seeking a stakeholder's manager with a hands-on mentality and a goal-oriented mindset.
Why us?
Independent work in a team and steep development opportunities in a fast-growing company in the field of cyber security / IT security 🚀
33 days of vacation ☀️
Maximum Flexibility: work remotely from home within the country you've been hired in
Mobility Package (subsidized bicycle or public transport)
Company pension program
Support in finding a kindergarten/daycare spot via our cooperation "SoSafe x FRÖBEL"
Company Retreat Summer 2023 - Enjoy the sun with your colleagues while networking, sharing knowledge and brainstorming over drinks. It is all inclusive! 🍹
Lots of weekly (virtual and physical) networking formats such as "Team Bootcamp", Coffee Chat Roulette and Tech Talks
Shoppiiiiiing! Due to our cooperation with various (sustainable) partners you may benefit from favorable conditions with numerous well-known suppliers from the areas of technology, fashion, furnishings, travel and much more
A cool team with already more than 350 people with diverse backgrounds
Over 20 communities bringing Safeys together, building trustful relationships, learning from each other and making a true impact on how we want to shape our workplace ❤️
About us
Join us on our journey to make the digital world a safer place! We are one of the fastest-growing security awareness scale-ups worldwide. By putting people first and focusing on behavioral science, we are disrupting the status-quo of Cyber Security.
Backed by strong VC funding, we are looking for more motivated team players who will assist us with our ambitious mission and international expansion. At SoSafe, you will take ownership for your work and your growth, taking your career to the next level! If you want to have an impact and are looking to contribute in meaningful ways within an open-minded environment that values diversity and community, SoSafe might just be the right place to work for you!
Are you our next Cyber Security Hero?
Become part of our success story and apply now!
Cyber Security Jobs by Category
Cyber Security Salaries