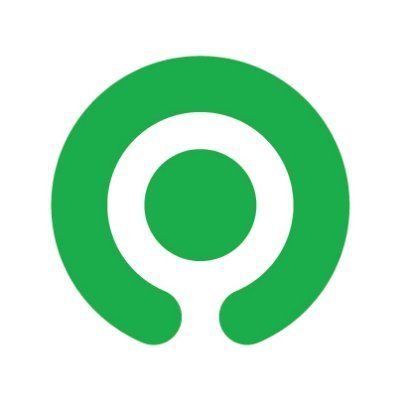 Gojek
GTF - Quality Assurance Engineer - Insurance - 8183
Jakarta•DKI JakartaIndonesiaAsia•April 2, 2023
About the Role
As a QA engineer —you would need to be able to implement the test strategy for manual as well as automation by working closely with the product engineering group. We are looking for passionate individuals who want to make a difference in the world, have a strong will of constant learning and development, are open and collaborative, and never stop striving to improve and develop both themselves and the products they are responsible for. In this role, you will be an integral player in the Gofin team that directly oversees GoTo Financial service experiences. You'll get ample opportunity to flex your automation testing skills, getting us even closer to our ultimate goal of creating a seamless app that will transport Gojek to all corners of the globe
What you'll do
Attend daily standup meetings, do sprint planning/backlog reviews, communicate project/development status to internal and external teams in a timely fashion
Analyze and estimate product features defined by Product Manager/Product Owner from testing point of view
Ensure software quality and maintainability by identifying and adopting software development best practices
Design, develop and execute automation scripts using open source toolsIdentify, record, document thoroughly and track bugs
Perform thorough regression testing when bugs are resolved
What you'll need
At least 4 years of experience in professional testing
Understand unit testing concept and any source code made by other person, and able to find solution from the internet
Have deep understanding of Manual & Automation test methodologies and principles
Capable to create testing scenarios / testing scripts using test management tools
Experience of working with Mobile and API Testing in both manual & automation testing
Experience with automation tools such as Jira, Selenium, RestAssured, using Java (preferably), Postman, Gitlab, Kafka, GCP Logs
Good understanding of logging mechanisms, messaging services, pipelines
Experience of working "AGILE" process methodology
Good interpersonal and communication skills as need to closely work with remote teams
About the Team
GoFin is part of GoTo's financial services arm. Our team works to provide responsible and sustainable financial services to our users. We operate with the fundamental belief that financial inclusion can unlock the doors to a better quality life, both in the present as well as in the long term.Though we're spread across Indonesia, India and Singapore, we all enjoy collaborative iterative development with fast feedback cycles and prefer making pragmatic technical decisions despite working under a myriad of business and regulatory constraints. We work in a highly-supportive environment where we never hesitate to help each other out, unblock any and all barriers, and have fun along the way. We love to take advantage of the fact that our members come from such a wide variety of cultures and backgrounds, and take time to learn from and about one another on our informal Zoom hangouts.
About GoTo Financial
GoTo Financial brings secure, reliable, and user-friendly financial solutions to over 55 million monthly active users, more than 14 million merchants, and over 2.5 million driver-partners eager to benefit from the digital economy in the GoTo ecosystem.GoTo Financial's consumer services include GoPay, GoPayLater, and other financial services. We also serve businesses of all sizes through leading payment gateway Midtrans, Indonesia's largest cloud POS network Moka and GoKasir. We also have the all-in-one merchant solution GoBiz, GoBiz Plus, GoStore, and Selly - available in Indonesia and Southeast Asia.GoTo Financial is committed to building a diverse and inclusive workplace and are equal opportunity employers. We do not discriminate on the basis of race, religion, national origin, gender, gender identity, sexual orientation, disability, age, education status, or any other legally protected status.
Cyber Security Jobs by Category
Cyber Security Jobs by Location
Cyber Security Salaries