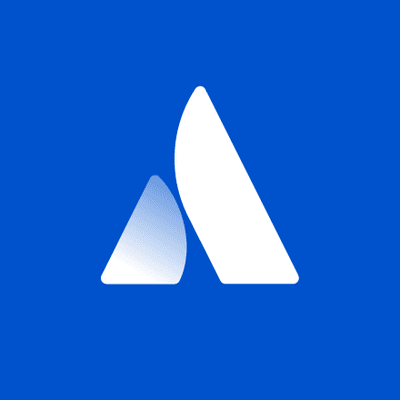 Atlassian
Group Product Manager, Growth
San Francisco, United States•San FranciscoCaliforniaUnited StatesNorth America•June 10, 2023
Working at AtlassianAtlassian can hire people in any country where we have a legal entity. Assuming you have eligible working rights and a sufficient time zone overlap with your team, you can choose to work remotely or from an office (unless it's necessary for your role to be performed in the office). Interviews and onboarding are conducted virtually, a part of being a distributed-first company.
The Growth team at Atlassian is essential to accelerating Atlassian's revenue growth by helping customers discover and try new products, seamlessly purchase, and increase collaboration across their teams. The Growth team is a horizontal team, working across the Atlassian product suite, to inflect growth trajectories of our Products. Join us as we unleash the power of teams all over the globe! Team Expansion and Product Integrations is an organization within Growth, that focuses on helping our customers collaborate more easily across their teams. This team includes 2 main parts:1. Team Expansion focused on increasing collaboration and usage of our Products2. Product Integrations creates amazing off-Atlassian experiences, bringing the power of Atlassian products to where users workThe capabilities the two teams manage above include Invite, Access, Join and a variety of 3rd Party Integrations that allow Atlassian to work more effectively with other tools. Atlassian's unique self-serve model means our products lead revenue growth in a unique way, and this team is an important enabler of that growth.As Group Product Manager for Team Expansion & PI, you'll lead and build a team of PMs focused on how we grow our business, meaning that you love recruiting, mentoring, and developing top talent, while inspiring them to build the best product possible.
What you'll do
Report to the Senior Group Product Manager of Growth
Lead the strategy for Team Expansion & Product Integrations along with the execution
Mentor, inspire and deliver outcomes of a growing team of 2-3 experienced Product Managers
Be action-oriented and excel in a experimentation driven culture
Identify new business opportunities for Atlassian
Be a subject matter expert on User Expansion & 3rd Party Integration needs
Make it easier for customers to adopt and use Atlassian
Work with Design, Engineering and Business teams to ship fabulous products while having a customer focus
Make a large impact across our product family and affect millions of users and thousands of customers
Your background
7+ years of product or related experience with an understanding of cloud software
2+ years of people management experience with a love for developing and mentoring Product Managers, while holding them accountable for multiple streams of work
Deliver on multiple complex work streams across 3 different teams
Set audacious goals and build at a high velocity
Set clear vision for your portfolio that provides the team with direction and inspiration
Experimentation experience designing tests, summarizing results and building frameworks to make data-informed launch decisions
Creative product ideation experience to apply growth tactics to different product areas and think through detailed elements of a product experience
Prior Growth experience is a plus
Compensation
At Atlassian, we tie our base pay ranges to role and level. In the United States, that means your base pay ranges will fall into one of three geographic pay zones depending on your location. Our current base pay ranges for new hires in each zone are:Zone A: $176,200 - $270,300Zone B: $158,600 - $243,300Zone C: $146,200 - $224,400Within each range, base pay is ultimately determined based on your skills, expertise, and experience. This role may also be eligible for benefits, bonuses, commissions, and/or equity.Please visit
go.atlassian.com/payzones
for more information on which locations are included in each of our geographic pay zones. However, please confirm the zone for your specific location with your recruiter.#LI-Remote
Our perks & benefits
To support you at work and play, our
perks and benefits
include ample time off, an annual education budget, paid volunteer days, and so much more.
About Atlassian
The world's best teams work better together with Atlassian. From medicine and space travel, to disaster response and pizza deliveries, Atlassian software products help teams all over the planet. At Atlassian, we're motivated by a common goal: 
to unleash the potential of every team
.We believe that the unique contributions of all Atlassians create our success. To ensure that our products and culture continue to incorporate everyone's perspectives and experience, we never discriminate based on race, religion, national origin, gender identity or expression, sexual orientation, age, or marital, veteran, or disability status. All your information will be kept confidential according to EEO guidelines.Pursuant to the San Francisco Fair Chance Ordinance, we will consider for employment qualified applicants with arrest and conviction records.To learn more about our culture and hiring process, explore our
Candidate Resource Hub
.
Cyber Security Jobs by Category
Cyber Security Jobs by Location
Cyber Security Salaries