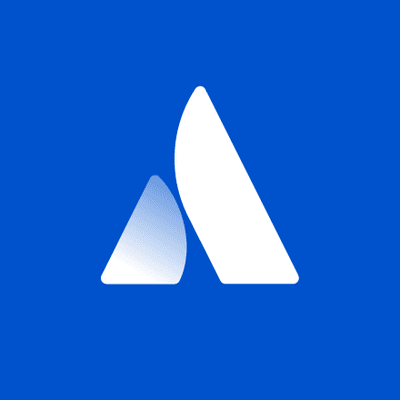 Atlassian
Global Head of Diversity, Equity & Inclusion
San Francisco, United States•San FranciscoCaliforniaUnited StatesNorth America•September 21, 2023
Working at AtlassianAtlassian can hire people in any country where we have a legal entity. Assuming you have eligible working rights and a sufficient time zone overlap with your team, you can choose to work remotely or from an office (unless it's necessary for your role to be performed in the office). Interviews and onboarding are conducted virtually, a part of being a distributed-first company.
The Global Head of Diversity, Equity and Inclusion will have full global responsibility for establishing and leading the organizational diversity, equity and inclusion strategy. This includes the vision, leadership direction and strategic planning for DEI excellence across the business. The leader in this role will use data, insights and new ideas to design programs to position Atlassian as a leader in DEI. You will be a subject matter expert, leader, enabler and champion of Atlassian's commitment to promoting a diverse, inclusive and equitable global environment. You will report to the Head of HR and you will work remotely.
In this role, you'll get to:
Build upon and evolve existing strategy to reflect a global, enterprise-wide strategy that uses Atlassian's unique opportunities for impact.
Develop reliable insights to support decisions, scale projects globally through different teams and define team and partner accountability with measurable outcomes to improve inclusion and representation across demographic areas, including regular tracking, reporting progress and strategic iteration to close identified gaps.
Operationalize a plan that uses teams to lead accountability and multi-year progress to embed Diversity, Equity, and Inclusion (DE&I) in the fabric and culture of the organization.
Partner with the Executive Leadership Team, Founders, People Team leaders and other senior executives to implement change tied to clear metrics that demonstrate progress.
Partner with the broader TEAM to affect policy changes and the work of other teams including Legal, Foundation, Real Estate, Marketing, Finance, and Procurement to lead programs.
Create forums to enhance an inclusive environments while building team skills and leadership capability needed to improve employee engagement and achieve organizational goals.
Your background:
Data Storyteller. Experience building reliable metrics against goals and working with data scientists, engineers and other data experts to identify insights that tell a meaningful story to multiple audiences that achieve results.
Operational Expertise. Demonstrated progress delivery through a set of operational and stakeholder partners against a cohesive DE&I strategy that has accelerated DEI efforts globally.
Action Mindset. Balance strategic elements of work with a clear approach to driving incremental progress
Global Remit Experience creating DE&I programs that address the needs of global locations and cultures.
Leadership Influence. Expertise communicating and influencing at all levels of the organization through both written and spoken media to explain the narrative of DE&I projects to create influence and action through other teams.
Partner Engagement. Experience engaging with investors, partners, external and internal PR and communications.
Brand Management Expertise. Expertise in advocating externally and promoting Atlassian's global support for equitable collaboration and the elimination of systemic barriers inside and outside of Atlassian.
At Atlassian, we tie our base pay ranges to role and level. In the United States, that means your base pay ranges will fall into one of three geographic pay zones depending on your location. Our current base pay ranges for new hires in each zone are:Zone A: $279,500 - $372,600Zone B: $279,500 - $372,600Zone C: $279,500 - $372,600Within each range, base pay is ultimately determined based on your skills, expertise, and experience. This role may also be eligible for benefits, bonuses, commissions, and/or equity.Please visit
go.atlassian.com/payzones
for more information on which locations are included in each of our geographic pay zones. However, please confirm the zone for your specific location with your recruiter.
Our perks & benefits
Atlassian offers a variety of perks and benefits to support you, your family and to help you engage with your local community. Our offerings include health coverage, paid volunteer days, wellness resources, and so much more. Visit
go.atlassian.com/perksandbenefits
to learn more.
About Atlassian
At Atlassian, we're motivated by a common goal: to unleash the potential of every team. Our software products help teams all over the planet and our solutions are designed for all types of work. Team collaboration through our tools makes what may be impossible alone, possible together.We believe that the unique contributions of all Atlassians create our success. To ensure that our products and culture continue to incorporate everyone's perspectives and experience, we never discriminate based on race, religion, national origin, gender identity or expression, sexual orientation, age, or marital, veteran, or disability status. All your information will be kept confidential according to EEO guidelines.To provide you the best experience, we can support with accommodations or adjustments at any stage of the recruitment process. Simply inform our Recruitment team during your conversation with them.Pursuant to the San Francisco Fair Chance Ordinance, we will consider for employment qualified applicants with arrest and conviction records.To learn more about our culture and hiring process, visit
go.atlassian.com/crh.
Cyber Security Jobs by Category
Cyber Security Jobs by Location
Cyber Security Salaries