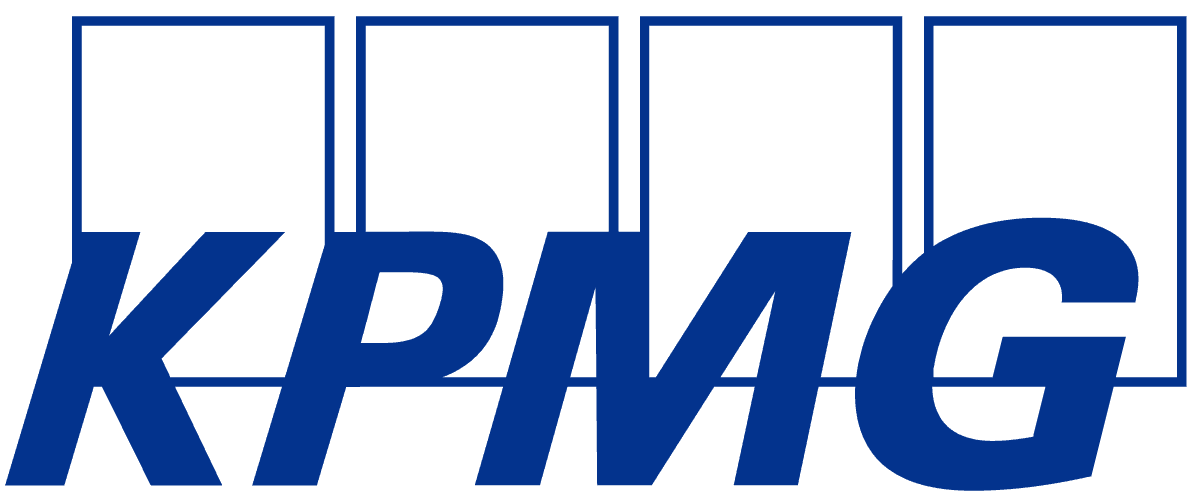 KPMG New Zealand
Expressions of Interest - Financial Services Consulting
London•LondonGreater LondonUnited KingdomEurope•September 28, 2023
KPMG New Zealand is a trusted and respected professional services firm with global networks. Through depth of expertise, clarity of insight and strength of purpose we help our clients solve complex challenges, steer change, strengthen, transition and grow. We are looking for talented Financial Services professionals who share our purpose of inspiring confidence and empowering change for our clients, our people and our communities.
The opportunity:
Kia ora koutou! At KPMG New Zealand, we work with some of the largest and most innovative and exciting financial institutions in New Zealand. We are growing and are looking for talented individuals to join us on this journey.  We're committed to providing an environment which enables everyone to succeed - where inclusion is at the heart of our values. 
Our people work closely with New Zealand's financial services sector to help them transform their businesses, realise opportunity, manage risk, drive efficiency, implement change and ultimately help them better serve the New Zealand economy and society. 
What you'll get involved in:
We are looking for Managers and Senior Managers to join our Consulting team who have deep experience in financial services and inspired by the pace of change in the financial services sector. You will be excited about joining a close-knit team with a great vibe who are developing, delivering and leading our financial services consulting projects.
We have multiple opportunities available across a broad range of the following skill sets:
Transformation delivery, operating model, operational excellence, process improvement
Cost analysis, product management, customer experience/ outcomes, finance function transformation
Digital and technology
Risk transformation, controls transformation/ excellence, compliance, financial crime transformation, remediation, prudential and capital management, financial risk/ treasury, climate risk, recovery and resolution planning 
Data governance, models, open banking, financial reporting, climate reporting
Cross sector Banking, wealth and insurance 
What you'll bring to the team:
Experience in your chosen field of expertise; Ideally 5+ years of relevant highly developed and applied advisory experience and industry experience
Consulting experience is a must as well as well as technical capability and relevant financial services industry experience
Confident, articulate, and able to operate in an inclusive and collective manner. Excellent communication skills and genuinely enjoy interacting with senior people in a fast-moving sector and working closely with your clients. Enjoys building and maintaining networks.
Deep expertise and a strong reputation in your field, but will be excited about expanding the variety of work you focus on and will have a willingness to work across multiple types of consulting in a small market. New Zealand is a country where you can have real impact and can get hands on experience with a wide variety of the biggest issues facing the market.
Good knowledge of best practice both globally and locally, an ability to think strategically and a motivation to learn and connect to topical and future risk thinking within KPMG, the regulator and the market.
Enthusiastic and dedicated, strong values and experience of leading people, motivated and driven by the success of your team
A strong desire for personal growth and ability to contribute new ideas with a fresh perspective. An open minded and collaborative approach to providing the best possible outcomes for our clients
Excellent problem solving, critical thinking and analytical skills
Life at KPMG
KPMG values diversity in the workforce and we encourage candidates from diverse backgrounds to apply for roles, including individuals with a disability, additional mental health needs, chronic health conditions or who identify as neurodivergent. For disabled and neurodiverse candidates, if you encounter accessibility barriers or if you have access needs and require support to participate equitably in the recruitment process, please phone Georgia Yenge on 04 816 4598 or email KPMGAccessibilityNetwork@kpmg.co.nzWe offer rewarding careers to talented individuals and a holistic range of benefits to support your life balance, whatever your circumstance. We want you to do Work That Matters, Thrive and Grow and know that you Belong here with us, at KPMG. As a KPMG employee, we will offer you: —  Access to the firm's annual incentive scheme—  Opportunities for local and international secondments—  Hybrid working across a mix of office, client and home hubs to recognise that people have individual circumstances and preferences when it comes to where and how they work— A technology starter pack to get your 'home hub' set up— The ability to work from overseas and extend time connecting with friends and family outside New Zealand—  Flexible leave options, including the ability to purchase additional annual leave.—  Gender-neutral support for all stages of the parental journey, including access to 18 weeks of fully paid parental leave for all new parents —   A paid professional association membership of your choice—   Digital accreditations through our partnership with Microsoft, LinkedIn Learning, with bespoke learning pathways for all employees—   A wide-range of special offers and discounts on insurances, banking services, and lifestyle goods and services.—   The support, allyship and opportunity to join our many Inclusion, Diversity and Equity Affinity networks, including the Kiwa, Pride, Ethnicity, Accessibility and Wahine groups—  The opportunity to participate in Green Team activities, as we work toward reducing the firm's environmental footprint and become carbon zero by 2030—  An invitation to join your local Social club and enjoy events aimed at bringing people together for social, sporting, cultural, family and fundraising activities—  Paid time off for volunteering and involvement in citizenship activities—  An array of health and wellness benefits such as free flu vaccinations, subsidised sporting events, free confidential counselling services, additional 5 days of Wellbeing leave to support you and your family's overall health and wellness, access to our Wellbeing portal with an extensive range of advice and resources and much much more! We believe that diversity of background and experience strengthens relationships and delivers meaningful benefits to our people, clients and communities. Our goal is to be recognised as an employer of choice for all, irrespective of gender, ethnicity, generation, flexible work status, family circumstances, sexual orientation or disability. Further info can be found on our website 
We are a 2023 Circle Back Initiative Employer – we commit to respond to every applicant.
Cyber Security Jobs by Category
Cyber Security Jobs by Location
Cyber Security Salaries