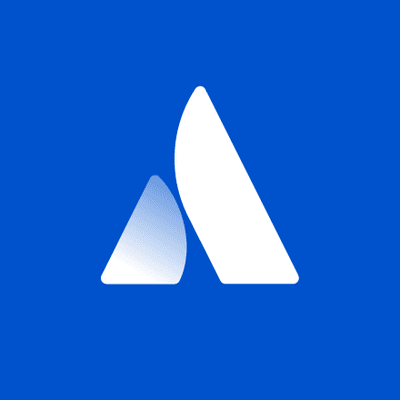 Atlassian
Event Strategy & Measurement Manager
Austin, United States•AustinTexasUnited StatesNorth America•October 2, 2023
Working at AtlassianAtlassians can choose where they work – whether in an office, from home, or a combination of the two. That way, Atlassians have more control over supporting their family, personal goals, and other priorities. We can hire people in any country where we have a legal entity. Interviews and onboarding are conducted virtually, a part of being a distributed-first company.
Your future teamThe Experiential Marketing team at Atlassian contributes to business growth and fuels brand momentum through 500+ global experiential campaigns annually. You'll join a team of strategists and report directly to the Senior Team Lead, Event Strategy and Measurement.How you'll impact the team & succeedYou will contribute to the event strategy and measurement functions for global events by developing event program strategies, creating executive level presentations, and summarizing insights from data.To succeed, you're an analytical strategist who creates measurable goals, secures agreement on event vision, and cuts through noise of complex data to tell event performance stories.You will travel onsite to events as needed (some weekend travel). To maximize collaboration, you work remotely in the United States.
Event Strategy
Lead the end-to-end event strategy for assigned programs
Audit events to identify opportunities for optimizing our experiences
Conduct research to uncover trends, innovations, and challenges
Collaborate with agencies and cross-functional teams to maximize value and output
Develop event budgets
Measurement and Metrics
Build event reporting dashboards
Develop mechanisms to capture customer feedback
Summarize data into insight-packed reports with data visualizations
On your first day, you'll have:
5+ years of event or marketing strategy experience (preferably in high-tech)
3+ years developing data-driven strategies reporting for large-scale, global events
Success measuring KPIs or OKRs
Familiarity with high-tech account-based marketing and integrated marketing communications
A collaborative and optimistic approach
Compensation
At Atlassian, we strive to design equitable and explainable compensation programs. To support this goal, the baseline of our range is higher than that of the typical market range, but in turn we expect to hire most candidates near this baseline. Base pay within the range is ultimately determined by a candidate's skills, expertise, or experience.In the United States, we have three geographic pay zones. For this role, our current base pay ranges for new hires in each zone are:Zone A: $110,000 - $146,700Zone B: $99,000 - $132,000Zone C: $91,300 - $121,800This role may also be eligible for benefits, bonuses, commissions, and equity.Please visit
go.atlassian.com/payzones
for more information on which locations are included in each of our geographic pay zones. However, please confirm the zone for your specific location with your recruiter.#LI-Remote
Our perks & benefits
Atlassian offers a variety of perks and benefits to support you, your family and to help you engage with your local community. Our offerings include health coverage, paid volunteer days, wellness resources, and so much more. Visit
go.atlassian.com/perksandbenefits
to learn more.
About Atlassian
At Atlassian, we're motivated by a common goal: to unleash the potential of every team. Our software products help teams all over the planet and our solutions are designed for all types of work. Team collaboration through our tools makes what may be impossible alone, possible together.We believe that the unique contributions of all Atlassians create our success. To ensure that our products and culture continue to incorporate everyone's perspectives and experience, we never discriminate based on race, religion, national origin, gender identity or expression, sexual orientation, age, or marital, veteran, or disability status. All your information will be kept confidential according to EEO guidelines.To provide you the best experience, we can support with accommodations or adjustments at any stage of the recruitment process. Simply inform our Recruitment team during your conversation with them.To learn more about our culture and hiring process, visit
go.atlassian.com/crh
.
Cyber Security Jobs by Category
Cyber Security Jobs by Location
Cyber Security Salaries