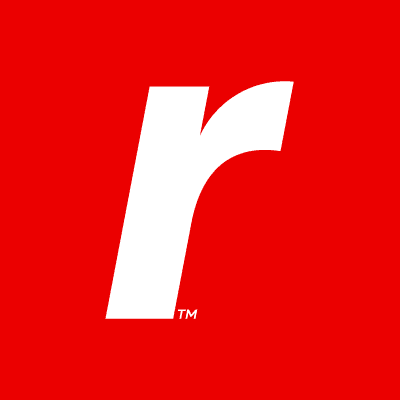 Rackspace
Enterprise Sales Executive - UK
United Kingdom - Greater London•United KingdomEuropeGreater LondonUnited KingdomEurope•June 9, 2023
Job Summary:
Rackspace is seeking dynamic, driven, ambitious sales professionals with excellent communication and interpersonal skills to join the Rackspace Enterprise New Business sales team focusing on complex solution opportunities. The primary responsibilities for these roles include full sales life- cycle management, including: prospecting, discovery, education and thought leadership, solution proposing, negotiating, responding to sales enquiries, developing qualified leads through targeted outbound calling and event attendance and closing business within corporations with complex and mission critical server configurations. The candidate will possess superior negotiation and effective follow-up skills, have the ability to respond and work under pressure, whilst naturally carrying a sales quota. Their communication skills will allow them to present through WebEx, face to face meetings and via the telephone with potential clients. They will embrace the Rackspace culture, contributing to team events and make recommendations for culture improvements at both a company and team/department level. 
Work Location:
Remote
Key Responsibilities:
Meet and exceed monthly sales quota through outbound/ inbound leads strategically selling the company's various propositions to new prospects in a consultative manner.
Responsible for full sales cycle from prospecting, discovery, education and thought leadership, solution proposing, negotiating, closing and working closely with the implementation teams to deliver the solution. This will include reacting to inbound opportunities and proactively generating leads. Responsible for accurately managing your forecast throughout the lifecycle of the opportunity (via "SalesForce").
Work closely with Solutions Engineers to perform presales feasibility assessments to ensure that Rackspace solutions meet the customer requirements and what customization would be required.
Develop and maintain a clear understanding of your prospects business needs and how Rackspace's solutions can enable current and future requirements. Where appropriate drive Rackspace product teams to develop new propositions
Build cross functional relationships within the prospect in order to penetrate the account further by focusing on C level engagement.
Engage with channel partners to find and develop new opportunities.
Responsible for adhering to company security policies and procedure as directed.
Monthly target achieved through successful execution of sales leads and account penetration
Typical duration of sales cycles should be 2-6 months
KPIs, documentation, process tracked via Salesforce.com.
#LI-CS1
Qualifications:
Professional Sales training and sales process knowledge (e.g. Spring, Scotsman, Miller Heiman, CCV, VBS)
Must have experience selling professional services.
Must have a proven track record in new business development.
Educated to degree level or equivalent and/or relevant commercial experience.
Moderate negotiation skills
Communication skills
Accurate forecasting skills
Consultative sales approach selling the value proposition
IT Manager/Director and C Level Players with leadership support
Discover your inner Racker: Racker Life
#DNI
About Rackspace Technology
We are the multicloud solutions experts. We combine our expertise with the world's leading technologies — across applications, data and security — to deliver end-to-end solutions. We have a proven record of advising customers based on their business challenges, designing solutions that scale, building and managing those solutions, and optimizing returns into the future. Named a best place to work, year after year according to Fortune, Forbes and Glassdoor, we attract and develop world-class talent. Join us on our mission to embrace technology, empower customers and deliver the future.  
More on Rackspace Technology
Though we're all different, Rackers thrive through our connection to a central goal: to be a valued member of a winning team on an inspiring mission. We bring our whole selves to work every day. And we embrace the notion that unique perspectives fuel innovation and enable us to best serve our customers and communities around the globe. We welcome you to apply today and want you to know that we are committed to offering equal employment opportunity without regard to age, color, disability, gender reassignment or identity or expression, genetic information, marital or civil partner status, pregnancy or maternity status, military or veteran status, nationality, ethnic or national origin, race, religion or belief, sexual orientation, or any legally protected characteristic. If you have a disability or special need that requires accommodation, please let us know.
Cyber Security Jobs by Category
Cyber Security Jobs by Location
Cyber Security Salaries