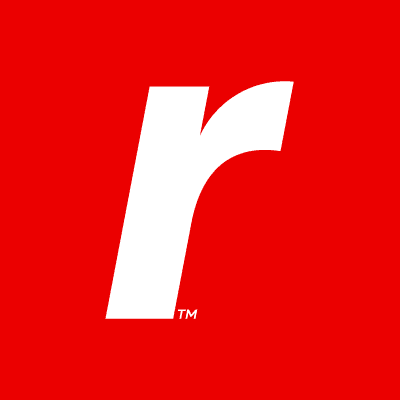 Rackspace
Engagement Manager
Australia - Sydney•AustraliaOceaniaSydneyNew South WalesAustraliaOceania•March 22, 2023
Overview
We're looking for an Engagement Manager, who will be responsible for managing aspects of our relationship with Elastic Engineering customers.  You must possess customer-facing skills that enable you to represent us well within a customer's environment, and drive discussions with senior personnel regarding work prioritization, incidents, trade-offs, best practices, and risk management. The right candidate measures important performance indicators and is data-driven.Ideally you have at least 5 years of relevant direct customer support experience with at least 3 years at a tech company performing project management using PMI best practices and/or Agile Scrum methodologies, with knowledge of Cloud technologies. If you get a thrill out of working with cutting edge technology and love to help solve customers' problems, we'd love to hear from you. It's time to rethink what is possible. Are you ready? 
Responsibilities:
Managing customers, aligning business objectives with coordinated service deliveries, and ensure that our customers maximize the value they are seeing from their investment.
You will be the primary point of contact for one or more customers helping to plan as well as, oversee ongoing operations of our service delivery.
Working with the customer, by utilizing your project management skills, to put together on-boarding schedules and tasks.
Providing guidance on how best to utilize our services, provide an escalation point for issues, and help provide reporting to ensure customers' faith in the service.
Manages several individual but related projects to the required standard of quality within the specified constraints of time and cost for the customer. The projects are typically medium to large, with medium complexity and have high risk exposure. Ensures the coherence of the Program, and develops and maintains the appropriate environment to support each individual project within it. Responsible for the program producing a result which is capable of achieving the benefits defined in the Statement of Work. Responsible for adhering to company security policies and procedures and any other relevant policies and standards as directed.
Create monthly and quarterly business reports to customers that demonstrate the ongoing value that our services provide.
Create and managing project plans and schedules in conjunction with cloud engineers, and providing updates to customers on progress.
Collaborate with cloud engineers on ongoing backlog grooming and seek out new work within the bounds of active customer engagements.
Lead the root cause analysis effort with the delivery team, when issues within a customer engagement arise.
Builds relationships with key individuals within the team, department and organization.
Demonstrates a concern for accuracy and thoroughness so that sufficiently detailed information is logged correctly.
Demonstrates proficiency with Microsoft® and other company supported applications.
Identifies methods for collecting data, performs data analyses and articulates findings.
Develops simple models to understand the potential impacts of decisions under various scenarios.
Prepares and files regulatory correspondence in an organized, concise format and sends documents to regulatory agencies as requested.
Applies quality standards and ensures accuracy and completeness of individual work outputs.
Qualifications & Experience:
Bachelor's Degree in field related to role preferred. At Manager's discretion, 4 years of additional related experience may substitute for the degree requirement; if substitution allowed, regional equivalent to High School Diploma is required.
Project Management Professional preferred.
Certified Scrum Master preferred.
Knowledge of AWS technologies, ideally with AWS Cloud Practitioner certification.
2 – 4 years of experience, in a tech industry role, performing project management using PMI best practices and/or Agile Scrum methodologies
Ability to handle multiple competing priorities in a fast-paced environment
Some experience in writing operating procedures.
Experience in setting and managing client expectations
Strong verbal and written communication skills
Solid experience in filtering and providing date and reports to customer, utilizing PowerPoint and Excel.
Ability to understand technical problems and translate between non-technical and technical teams.
Demonstrated customer focus and advocacy
#LI-SM6#rackspacetechnology
About Rackspace Technology
We are the multicloud solutions experts. We combine our expertise with the world's leading technologies — across applications, data and security — to deliver end-to-end solutions. We have a proven record of advising customers based on their business challenges, designing solutions that scale, building and managing those solutions, and optimizing returns into the future. Named a best place to work, year after year according to Fortune, Forbes and Glassdoor, we attract and develop world-class talent. Join us on our mission to embrace technology, empower customers and deliver the future.  
More on Rackspace Technology
Though we're all different, Rackers thrive through our connection to a central goal: to be a valued member of a winning team on an inspiring mission. We bring our whole selves to work every day. And we embrace the notion that unique perspectives fuel innovation and enable us to best serve our customers and communities around the globe. We welcome you to apply today and want you to know that we are committed to offering equal employment opportunity without regard to age, color, disability, gender reassignment or identity or expression, genetic information, marital or civil partner status, pregnancy or maternity status, military or veteran status, nationality, ethnic or national origin, race, religion or belief, sexual orientation, or any legally protected characteristic. If you have a disability or special need that requires accommodation, please let us know.
Cyber Security Jobs by Category
Cyber Security Jobs by Location
Cyber Security Salaries