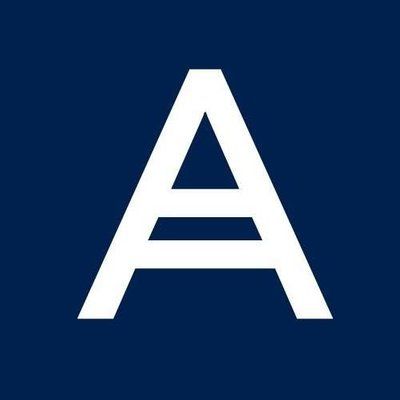 Acronis
Demand Generation Manager
Miami, Florida•MiamiFloridaUnited StatesNorth America•June 9, 2023
Acronis is a world leader in cyber protection—empowering people with cutting-edge technology that enables them to monitor, control, and protect the data that their businesses and lives depend on. We are in an exciting phase of rapid-growth and expansion and looking for a Demand Generation Manager who is ready to join us in creating a #CyberFit future and protecting the digital world!
The Demand Generation manager works across the marketing function, supporting the Demand Generation Center in defining and implementing standards for demand generation, project management and identifying opportunities for efficiency and economies of scale into project execution. This role requires at least three years of experience in demand generation, project management, particularly marketing-focused projects.
Every member of our "A-Team" has an instrumental role and impact on the success of Acronis' innovative and growing business, so we are looking for someone who enjoys working in dynamic, global teams and thrives in a fast-paced and rapidly changing work environment. Just like everyone at Acronis, the ideal candidate will embody all of our company values: responsive, alert, detail-oriented, makes decisions, and never gives up.
WHAT YOU'LL DO
Manage simultaneous projects, including ownership of project brief, scope of work, resource allocation, facilitating approvals, and managing expectations and timeline
Execution of campaign related projects like coordination of global rollout of campaigns, communication to partners and launch communication management in each region by coordinating local and global resources
Develop, plan and manage the project timeline to meet the forecasted delivery deadline
Validate business, process and system requirements for a project to meet the needs of the business process it is designed to support
Move projects through all major stages of project execution by including and manage the required resources
Execution of long running programs by coordinating the sub-projects related to them
Monitor project performance using project KPI metrics
Identify, analyze and report risks that could affect the success of a project
Conduct post-project analyses with the project requestor and stakeholders
Build relationships and integrate processes with other team members, internal requestors, and external vendors (if needed)
Maintain departmental process documentation
Assist in the creation of new marketing processes and documentation as and when requirement is seen
Gather and disseminate marketing project best practices to key stakeholders
WHAT YOU BRING (EXPERIENCE & QUALIFICATIONS)
Bachelor's degree required, marketing or business (Project management certification is a plus)
At least three years of marketing experience in an operations or project management role
Project management experience, including the rollout of related applications to sales and marketing audiences is desirable
Good understanding of marketing technologies, SFA system, content management system, web, advertising, e-commerce systems, business intelligence tools and bug tracking/agile work tools like JIRA
Programmatic execution of communication to partners and customers in line with the strategy
Fluent written and spoken English (bilingualists preferred)
Exceptional customer service orientation and collaboration skills
Ability to navigate culture and politics across multiple functions and geographies
Ability to implement and manage projects
Ability to conduct stakeholder interviews to gain feedback
Ability to work with diverse skill sets (from technical to strategic resources)
Strong communication skills and ability to adapt to audience needs
Agile project management, planning and organizational skills
Self-starter, strong team worker, proactive communicator
*Please submit your resume and application in English
WHO WE ARE
Acronis is revolutionizing cyber protection by unifying backup, disaster recovery, storage, next-generation anti-malware, and protection management into one solution.  This all-in-one integration removes the complexity and risks associated with non-integrated solutions and offers easy, complete and reliable data protection for all workloads, applications, and systems across any environment—all at a low and predictable cost.
Founded in Singapore in 2003 and incorporated in Switzerland in 2008, Acronis now has more than 2,000 employees and offices in 34 locations worldwide. Its solutions are trusted by more than 5.5 million home users and 500,000 companies, and top-tier professional sports teams. Acronis products are available through over 50,000 partners and service providers in over 150 countries and 26 languages.
Acronis is an equal opportunity employer. All qualified applicants will receive consideration for employment without regard to age, ancestry, color, marital status, national origin, physical or mental disability, medical condition, protected veteran status, race, religion, sex (including pregnancy), sexual orientation, gender identity or expression, or any other characteristic protected by applicable laws, regulations and ordinances.
#LI-MK1
Cyber Security Jobs by Category
Cyber Security Jobs by Location
Cyber Security Salaries