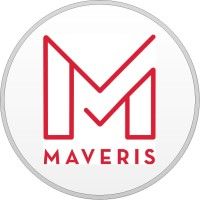 Maveris
Cybersecurity Engineer, Senior
Maveris is an IT and cybersecurity services company committed to helping organizations create secure digital solutions to accelerate their mission. We are Veteran-owned and proud to serve customers across the Federal Government and private sector. We have an opening for a full-time, permanent Cybersecurity Engineer, Senior to join our talented, dynamic team in support of a large Federal Government customer.
Veterans are encouraged to apply.
The Cybersecurity Engineer, Senior will help lead a dynamic and exciting cybersecurity program for the Department of Veterans Affairs (VA).
Duties
As a Cybersecurity Engineer, Senior supporting Maveris programs, you will be trusted to support the delivery of our IT products and services. In this role, a typical day will include:
Build Zero Trust (ZT) Use Cases that build upon VA specific reference architecture target capabilities from the prioritized assessment output.
Ensure all crafted Use Cases document, in detail, how VA needs to implement the capabilities on the target architecture at the conceptual, logical, and implementation layer.
Create architecture diagrams showing system and network components, information flows, ports, protocols, interconnections, policy decision and enforcement points, and other common industry practices of ZTAs.
Act as an expert consultant to determine if existing toolsets can be utilized or if a new tool is required.
Work with the PM and Director to document any decisional issues that need governance approval or escalation to VA's Executive Governing channel and body such as the Security and Architecture Council.
Create Governance Decision Issue Brief documents that may be in the form of a decision whitepaper, brief, or presentation with multiple recommended courses of action.
Support re-design of cloud systems on Azure and AWS for Zero Trust.
Requirements
Bachelor's degree in computer science, electronics engineering or other engineering or technical discipline is required
10 years of relevant experience
8 years of additional experience may be substituted for education
Must have IT experience with Cyber Security Policy and threat mitigation
Knowledge of or experience with Zero Trust capabilities in tools such as Palo Alto, ZScaler, and AppGate
Knowledge and experience with Okta and Cyberark is a plus
Must be well versed in Cyber Security Tools, network topologies, intrusion detection, and secured networks.
Must have familiarity and experience in the implementation of Cybersecurity principles, best practices and regulations
Knowledge of, or experience with Secure Access Service Edge (SASE) and understand the tools and principles to implement it
Knowledge of or experience in Zero Trust principles and best practices for the design/re-design of IT systems is a plus
Benefits
Maveris attracts and retains talent of the highest caliber by offering opportunities to work in exciting and challenging environments surrounded by bright minds. Our employees are our most prized asset and are rewarded with highly competitive compensation and a top-tier benefits package, including:
401(k) with company match
Dental Insurance
Health Insurance
Vision Insurance
Life Insurance
Paid Time Off
About Maveris
Maveris offers exceptional, mission-focused, solutions to organizations facing highly complex IT, digital, and cybersecurity challenges. Our success is achieved by maintaining an environment of trust where people are encouraged to reach their fullest potential. Every candidate that applies to Maveris brings something unique to the table, and because our team is diverse, we consistently meet our goals and exceed client expectations. If you are a highly-motivated person with a willingness to learn, we invite you to apply today to join our team!
To learn more about employee benefits visit www.maveris.com.For company updates and the latest job postings check us out on LinkedIn.If you'd like to read about some of our research and projects head over to Maveris Labs.Want a more behind the scenes view? Check out our blog Maveris Insights to learn more about the team behind the solutions.
Cyber Security Jobs by Category
Cyber Security Salaries