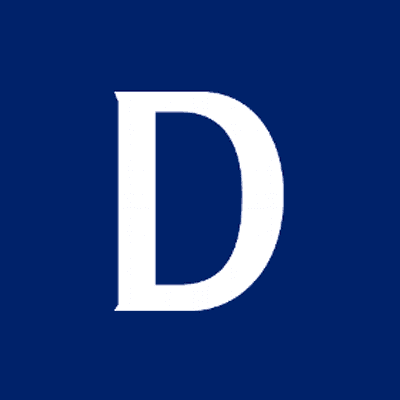 Datacom
Cybersecurity Consultant - Certification and Accreditation
Our Purpose
Here at Datacom, we connect people and technology to solve challenges, create opportunities and discover new possibilities for the communities we live in whilst embodying a culture of trust and respect for employees and customers alike.
The Nuts and Bolts
We now have 7000 people across our global offices and generate an annual revenue of over $1.4 billion, making us one of Australasia's largest professional IT service companies. We have renowned expertise in operating data centres and in providing IT services, software engineering and application management, as well as payroll and customer service design and operations. With this comes a long list of significant and notable clients so to meet their needs, and in turn our employees', Datacom understands the value of hiring, developing and promotion of the very best available talent. At Datacom, nobody is just a cog in a wheel, with everyone's contribution recognised and lauded whilst their training and development is specifically tailored to suit their own unique needs!
Why You Want to Join Us – Our Team and Culture, Benefits, Career Growth and Flexibility
We are local at heart, yet world-class in capability. We've managed to maintain our local family feel whilst expanding globally across Australia, ASIA, US and the UK. In the regions we continue to grow and actively support local workforces and their families, and we are focused on being a great place to work to facilitate an environment that encourages our employees to strive to imagine what's possible, challenge the status quo and put forward fresh, diverse thinking. For our employees, this results in such fantastic perks as:
STABILITY - In an ever-changing world with many insecurities, Datacom has stood strong, for example no people were made redundant during the Covid lockdowns.
SALARY - A competitive salary package with annual performance reviews with the goal of taking care of and retaining the best talent.
BENEFITS - Amazing benefits such as free Healthcare and Life Insurance from leading providers and access to online training portals to help you gain any industry certificates that you might want and we even cover the examination costs if you pass!
DEVELOPMENT – Due to our strong focus and dedication towards employee development, we have the aforementioned in-house training plus our meticulous 'career framework', which helps map the next steps of your career and what you need to do to get to where you want to be.
OPPORTUNITIES - Having a large scale, globally respected IT organisation on your resume will do wonders for your prospects, and with a 7000 strong workforce, there are many long-term opportunities to progress within.
FLEXIBILITY - A supportive and flexible working environment in up-to-date modern workplaces with a 37.5 hour working week and scope for remote or hybrid working.
Our Team
With significant growth and a new brand strategy, our Cybersecurity Management & Assurance Team are looking for a Cybersecurity Consultant to join us and build out our Certification & Accreditation Practice.
About the Role
As a Cybersecurity Consultant in the Datacom business, you will deliver C&A Consultancy services while building relationships with our Public Sector customers to better understand their desires and pain-points, utilising your experience and knowledge to ensure that their risk management programme is effective and efficient.
This role is ideal for someone who excels in the operationalisation of risk management and is an opportunity to work across a wide range of customer and market segments and provide input into the operational and strategic direction of C&A services within our Cybersecurity Management & Assurance Team.
We're looking for passion, ambition, and a depth and breadth of core knowledge as well as the adaptability to deliver pragmatic but effective outcomes that meaningfully reduce Cybersecurity risk to the Public Sector.
About You
You will have NZ Public Sector and C&A knowledge and experience.
You will have broad exposure to Cybersecurity and Network technologies.
You will Work Independently to produce high quality, repeatable risk assessments.
You will be passionate about Cybersecurity Governance and Risk Services, organisational transformation, and solving customer challenges
You will have experience in presenting and communicating Cybersecurity Risk concepts with a wide variety of stakeholders.
You will have proven ability to work in large, collaborative teams to achieve organisational goals, and passionate about building an innovative culture
You will care deeply about the experience our customers have with us from discovery to design ensuring our Product offerings are curated and fit to our client's needs and future goals
What are you waiting for! If you are ready to make a difference in Australasia's largest homegrown technology company then apply within today!
Cyber Security Jobs by Category
Cyber Security Salaries