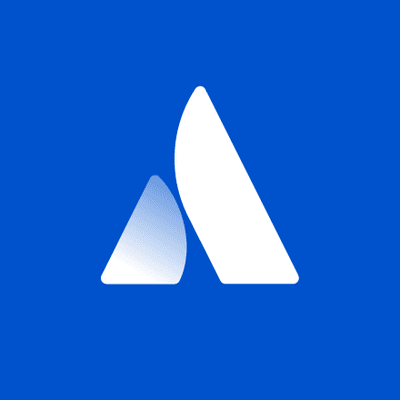 Atlassian
Corporate Reporting Lead
Austin, United States•AustinTexasUnited StatesNorth America•June 9, 2023
Working at AtlassianAtlassian can hire people in any country where we have a legal entity. Assuming you have eligible working rights and a sufficient time zone overlap with your team, you can choose to work remotely or from an office (unless it's necessary for your role to be performed in the office). Interviews and onboarding are conducted virtually, a part of being a distributed-first company.
Atlassian is hiring a Corporate Reporting Lead within the FP&A organization. In this role, you will lead Corporate reporting and serve as an advisor to our business leaders on financial performance and provide insight into key levers of our business. This role will report to the Head of M&A and Corporate Reporting.In this role, you will provide timely and insightful recommendations to our leaders on company financial performance and support strategic decisions. You will help further develop and sharpen our analytics on SaaS unit economics to evaluate business efficiencies to drive and optimize our investment decisions. This is a highly visible role in the organization with close partnership with senior leaders across the company.
What you'll be doing
Provide business insight on company financial performance to senior leaders, including leading quarter end review and development of management reporting to prepare CFO for board meeting and earnings
Evolve SaaS unit economics to evaluate business efficiencies to drive investments
Enhance free cash flow and balance sheet forecasts
Support M&A transactions on an opportunistic basis
Work closely with the broader finance teams such as: Investor Relations on company financial performance and earnings; Total Rewards on annual compensation adjustments, bonus and equity plan, and share count and dilution forecasts; Accounting and Tax on non-standard transactions and tax planning; and Treasury on FX hedges and investment income forecast
On the first day, we'll expect you to have
6+ years of financial / analytical role in tech or Big 4 accounting firms. Experience in SaaS preferred
Strong analytic / critical thinking, business partnership, communication, and cross functional collaboration skills
Hands-on and strong financial modeling skills in Excel / Google Sheets
Strong understanding of GAAP accounting principles and financial statements
Ability to draw upon insights and tell a compelling story involving business metrics to help influence key decisions
Bachelor's degree in a quantitative field (Finance, Accounting, Economics), MBA and/or CFA is a plus
$103,957 - $208,750 a year
More about our team
Atlassian has a business model, with a focus on growth and profitability, that is rare among its growth technology peers. We also have an analytics DNA that runs deep through the company's core. FP&A is a highly visible team in the organization at the intersection of both these focus areas. The FP&A team is a hardworking and collaborative team with an unusual mix of technology industry, consulting and financial services background. Our responsibilities include facilitating planning, providing insight into business performance, supporting strategic decision-making and helping predict the future of the business. We encourage decision-making at every level and highly value an open-minded approach and organizational transparency. We work closely with business leaders across all areas of the business to support the Company's continued growth. You'll join an extraordinary team that is passionate about Atlassian, its products, and its customers.
Our perks & benefits
To support you at work and play, our
perks and benefits
include ample time off, an annual education budget, paid volunteer days, and so much more.
About Atlassian
The world's best teams work better together with Atlassian. From medicine and space travel, to disaster response and pizza deliveries, Atlassian software products help teams all over the planet. At Atlassian, we're motivated by a common goal: 
to unleash the potential of every team
.We believe that the unique contributions of all Atlassians create our success. To ensure that our products and culture continue to incorporate everyone's perspectives and experience, we never discriminate based on race, religion, national origin, gender identity or expression, sexual orientation, age, or marital, veteran, or disability status. All your information will be kept confidential according to EEO guidelines.To learn more about our culture and hiring process, explore our
Candidate Resource Hub
.
Cyber Security Jobs by Category
Cyber Security Jobs by Location
Cyber Security Salaries