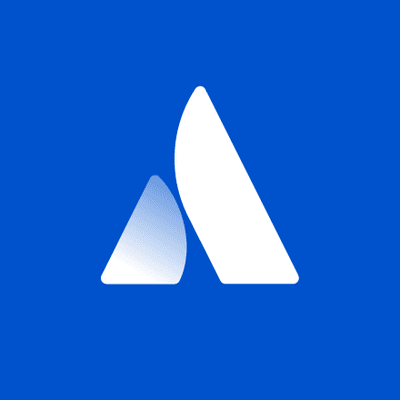 Atlassian
Corporate FP&A Financial Analyst
Sydney, Australia•SydneyNew South WalesAustraliaOceania•September 25, 2023
Working at AtlassianAtlassians can choose where they work – whether in an office, from home, or a combination of the two. That way, Atlassians have more control over supporting their family, personal goals, and other priorities. We can hire people in any country where we have a legal entity. Interviews and onboarding are conducted virtually, a part of being a distributed-first company.
Atlassian is hiring for our Corporate Financial Planning & Analysis (FP&A) team. You will be part of a team that acts as the "glue" across Finance to drive Atlassian's continued success, and who are responsible for strategic, annual and quarterly operating planning for the entire company. You will work across our product groups and the Finance organization to drive the growth of our business. You will provide insightful recommendations to the Executive Team in support of our most strategic decisions and resource allocations.This is a highly visible role in the organization with close partnership with senior business leaders across the company. The role is ideally suited if you are a passionate professional interested in developing an intimate understanding of the Atlassian business.
More about you
We are seeking a dynamic finance professional to help shape and drive forward the vision of one of the fastest-growing companies in the market. With a passion to understand the bigger picture and think strategically, you also enjoy rolling up your sleeves and diving into intricate analyses, while also stepping back to develop a perspective on the business and drive outcomes. You thrive in a fast pace environment, look to solve challenging problems and are motivated to implement innovative ways to do things better.You are a natural leader, with a "get it done" attitude. You draw people to you with your energy and intellectual curiosity. You work hard but don't take yourself too seriously. You can build credibility with your knowledge of both detail and big themes and communicate effectively with Executives driving insight and action.
In This Role, You'll Get To
Work with senior leaders across the company to monitor & communicate company performance, organize company planning and empower leaders in managing their business.
Support the key financial planning and reporting processes within the FP&A organization including the long-range plan process, rolling 4 quarter forecast process, and the Board of Directors reporting process.
Use your strong financial and analytical background to drive growth and operational improvements across FPA.
Collaborate on cross-functional projects with the broader finance teams (IR, Controllership, Treasury etc), program management and strategy teams.
Provide financial modeling support on strategic, ad hoc projects that drive executive decision making.
On Your First Day, We'll Expect You To Have
2-5 years of experience in a financial/analytical role, consulting, or investment banking.
Hands-on and strong financial modeling skills in Excel / Google Sheets.
Strong analytic / critical thinking, business partnership, communication, and cross functional collaboration skills.
Strong understanding of GAAP accounting principles and financial statements.
Strong written and verbal communication skills to explain financial data to non-finance partners.
Ability to draw upon insights and tell a compelling story involving business metrics to help influence key decisions.
A curiosity to learn and take initiative to tackle problems independently.
Strong critical thinking, organizational, interpersonal, communication and cross functional collaboration skills.
Our perks & benefits
Atlassian offers a variety of perks and benefits to support you, your family and to help you engage with your local community. Our offerings include health coverage, paid volunteer days, wellness resources, and so much more. Visit
go.atlassian.com/perksandbenefits
to learn more.
About Atlassian
At Atlassian, we're motivated by a common goal: to unleash the potential of every team. Our software products help teams all over the planet and our solutions are designed for all types of work. Team collaboration through our tools makes what may be impossible alone, possible together.We believe that the unique contributions of all Atlassians create our success. To ensure that our products and culture continue to incorporate everyone's perspectives and experience, we never discriminate based on race, religion, national origin, gender identity or expression, sexual orientation, age, or marital, veteran, or disability status. All your information will be kept confidential according to EEO guidelines.To provide you the best experience, we can support with accommodations or adjustments at any stage of the recruitment process. Simply inform our Recruitment team during your conversation with them.To learn more about our culture and hiring process, visit
go.atlassian.com/crh
.
Cyber Security Jobs by Category
Cyber Security Jobs by Location
Cyber Security Salaries