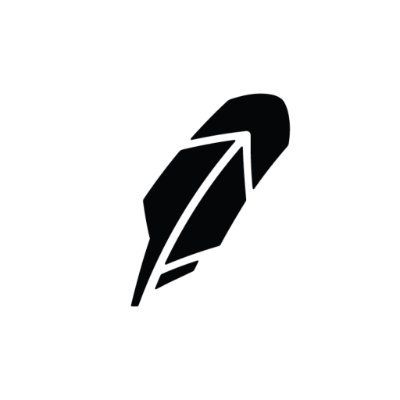 Robinhood
Compliance Testing & Monitoring Specialist
Join a leading fintech company that's democratizing finance for all.
Robinhood was founded on a simple idea: that our financial markets should be accessible to all. With customers at the heart of our decisions, Robinhood is lowering barriers and providing greater access to financial information. Together, we are building products and services that help create a financial system everyone can participate in.
As we continue to build...
We're seeking curious thinkers looking to co-author the next chapters of our story. Joining now means helping shape our vision, structures and systems; playing a key-role as we launch into our ambitious future.
About the team:
The Compliance Testing & Monitoring team (the Team) supports both Robinhood's Introducing and Clearing Broker Dealers (the Brokerage). The Team develops, implements, monitors and tests controls with an emphasis on regulatory obligations for work performed within and on behalf of the Brokerage. As a Testing & Monitoring Specialist, you'll be working on a team who executes on critical compliance testing to ensure the efficiency of various Brokerage Compliance functions including but not limited to:
Rules 3110, 3120, and 3130 annual review;
OSJ and branch inspections;
Audit validation;
Product validation;
and regulatory adherence of enterprise shared services
You'll collaborate and partner with cross-functional business-lines and enterprise partners including Clearing Operations, Risk, Product Management, Market Operations, Legal, Engineering, Information Security, Internal Audit and Vendor Management. The Testing & Monitoring Specialist should be familiar with an array of compliance subject areas such as policy and procedure, records management, GRC tools, monitoring, testing, and control development.
The preferred location for this position is in or around Robinhood's offices in Lake Mary, FL or Westlake, TX or Denver, CO, with in-office work capabilities, as may be required by management.
What you'll do day-to-day:
Develop relationships with the business functions you oversee to understand team processes.
Scope and design control testing plans and evaluate compliance with rules and regulations.
Translate control deficiencies into action plans with stakeholders.
Track compliance testing findings from discovery to remediation within the agreed timeline.
Partner with the policy team to craft updates to supervisory procedures as a result of findings.
Automate and streamline functions to improve operational efficiencies of compliance systems.
Proactively communicate solutions to address control gaps and process enhancement.
Identify compliance risks inherent in a business process and effectively manage known risks.
About you:
Bachelor's Degree in Accounting, Finance, Economics, or Business Administration
FINRA Series 7 and 24 Licenses
2+ years working at a broker-dealer or other financial institution in audit or compliance
Familiarity with regulations and rules relevant to introducing and clearing brokerage firms
Problem solver with keen attention to detail, you love improving current practices and processes
Ability to work through ambiguity by taking responsibility, prioritizing, and meeting deadlines
Strong communication and relationship management skills
Bonus points:
Experience working with DTCC, OCC as well as FINRA and SEC regulators
Experience with 3120 and 3130 annual assessments
Experience with OSJ or branch inspections
Experience with product and technical systems teams
Experience using Workiva or similar software
Base pay for the successful applicant will depend on a variety of job-related factors, which may include education, training, experience, location, business needs, or market demands. You can view comp zones for our US office locations in the table below. For other locations not listed, compensation can be discussed with your recruiter during the interview process.
Office locations (by comp zone)US Zone 1: Menlo Park, NYC, Seattle, Washington DC US Zone 2: Denver, Westlake (Dallas), Chicago US Zone 3: Lake Mary
We're looking for more growth-minded and collaborative people to be a part of our journey in democratizing finance for all. If you're ready to give 100% in helping us achieve our mission—we'd love to have you apply even if you feel unsure about whether you meet every single requirement in this posting. At Robinhood, we're looking for people invigorated by our mission, values, and drive to change the world, not just those who simply check off all the boxes.
Robinhood promotes diversity and provides equal opportunity for all applicants and employees. We are dedicated to building a company that represents a variety of backgrounds, perspectives, and skills. We believe that the more inclusive we are, the better our work (and work environment) will be for everyone. Additionally, Robinhood provides reasonable accommodations for candidates on request and respects applicants' privacy rights. To review Robinhood's Privacy Policy please visit Robinhood - US Applicant Privacy Policy. If you are an applicant located in the UK or EEA, please visit the Robinhood UK/EEA Applicant Privacy Policy.
Click here to learn more about Robinhood's Benefits.
Cyber Security Jobs by Category
Cyber Security Salaries