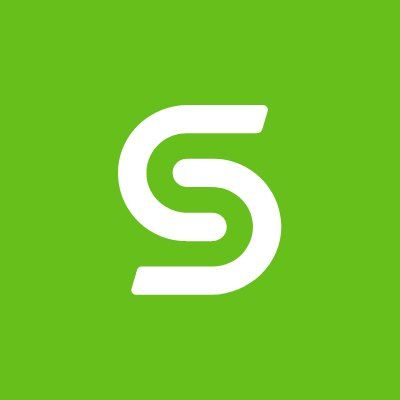 Cohesity
Compliance and Ethics Analyst
Cohesity is on a mission to radically simplify how organizations secure and manage their data, while unlocking limitless value. As a leader in data security and management, we make it easy to secure, protect, manage and derive value from data—across the data center, edge, and cloud. At Cohesity, we're a group of builders and go-getters who are committed to doing the right thing. We encourage you to come as you are, as our differences make us stronger.
We've been named a Leader by multiple analyst firms and are prominently featured in the Forbes Cloud 100 and CRN's Coolest Cloud companies. 
Join us and we'll lead the way together.
Come join us in redefining the world of data management together!
Come play a key role in protecting the best data management platform in the world! This opportunity offers the potential of infinite (and career-defining) scale — like our platform.
We seek a highly motivated and outstanding attorney to join our in-house Legal team and grow with the Commercial Transaction function as the company grows. Reporting to the Assistant General Counsel, this is a multi-faceted role where you will work closely with various stakeholders on key strategic initiatives and transactions and have the opportunity to be creative, make a big impact, and add new value.
While your primary focus will be commercial transactions, contracts and negotiations, you will also be exposed to exciting areas at the intersection of law, technology and business.
How you'll spend your time here.
Immediate hands-on experience with an accelerated learning curve in line with our culture and values;
Negotiating and drafting a large number of complex commercial, technology and other contracts, including inbound and outbound technology licensing, supply, services, and partnering agreements;
Are responsible for developing and implementing legal efficiencies to support and improve contract processes and operations, including templates and negotiation playbooks;
Other legal work required to support our rapidly growing and evolving go-to-market functions;
We'd love to talk to you if you have many of the following.
The candidate must meet both criteria: JD (or equivalent) or LLM from a recognized law school and admission to practice in at least one jurisdiction and 3+ years of law firm and/or in-house legal work experience, preferably focused on technology transactions.
Strong commercial transaction negotiation experience, particularly with large enterprise customers
Very strong technical/software product experience (engineering background a plus)
An outstanding academic record or other evidence of exceptional potential.
SaaS and cloud computing
Privacy/data protection/information security
Marketing/advertising/promotions
Technology alliance/supply chain/channel partnership transactions
Selling to governments and quasi-government entities
Contracting for professional services (inbound & outbound)
Highly flexible, adaptable, and willing to continuously shuffle priorities.
Self-starter, able to build strong relationships and earn the confidence of the business functions and executive leadership.
Meticulous, excellent organizational skills, and the ability to manage multiple transactions and projects simultaneously under time constraints.
Excellent interpersonal and communication skills.
A great teammate who can work well with business colleagues in all functional groups
A passion for learning and professional growth and a team-first outlook.
Existing abilities to address SOME of the expected tasks, a positive outlook, and an excitement to grow and build experience in other areas.
Proven experience working in environments that are both high-pressure and fast-paced
Data Privacy Notice for Job Candidates:
For information on personal data processing, please see our Privacy Policy.
Equal Employment Opportunity Employer (EEOE)
Cohesity is an Equal Employment Opportunity Employer. All qualified applicants will receive consideration for employment without regard to race, color, creed, religion, sex, sexual orientation, national origin or nationality, ancestry, age, disability, gender identity or expression, marital status, veteran status or any other category protected by law. 
If you are an individual with a disability and require a reasonable accommodation to complete any part of the application process, or are limited in the ability or unable to access or use this online application process and need an alternative method for applying, you may contact us at 1-855-9COHESITY or talent@cohesity.com for assistance.
COVID-19
Cohesity may require employees who enter its offices to be fully vaccinated against the COVID-19 virus and to provide documented proof thereof. Cohesity will comply with applicable law regarding the reasonable accommodation of individuals who are not vaccinated because of a sincerely held religious belief, disability or medical condition. This vaccination requirement does not apply to employees who work remotely and do not enter Cohesity offices.
Cyber Security Jobs by Category
Cyber Security Salaries