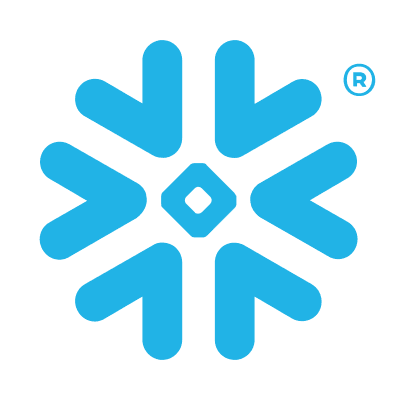 Snowflake Inc.
Cloud Support Engineer - Database Security and Authentication Management
Build the future of data. Join the Snowflake team.
Snowflake Support is committed to providing high-quality resolutions to help deliver data-driven business insights and results. We are a team of subject matter experts collectively working toward our customers' success. We form partnerships with customers by listening, learning and building connections.  
Snowflake's values are key to our approach and success in delivering world-class Support.  Putting customers first, acting with integrity, owning initiative and accountability and getting it done are Snowflake's core values and are reflected in everything we do.
Snowflake's Support team is expanding! We are looking for a Cloud Support Engineer who likes working with data and solving a wide variety of issues utilising their technical experience having worked on a variety of operating systems, database technologies, big data, data integration, connectors, and networking.
As a Cloud Support Engineer - Database Security and Authentication Management, your role is to delight our customers with your passion and knowledge of the Snowflake Cloud Data Platform.  Customers will look to you for technical guidance and for advice in addressing their product usage and issue needs.  You will be the voice of the customer in Snowflake's product and engineering teams for product feedback and improvements.  You will play an integral role in building knowledge within the team and be part of strategic initiatives for organisational and process improvements. 
Based on business needs, you may be assigned to work with one or more Snowflake Priority Support customers. You will develop a strong understanding of the customer's use case and how they leverage the Snowflake platform. You will deliver exceptional service, enabling them to achieve the highest levels of continuity and performance from their Snowflake implementation.
YOU WILL:
Provide email, web, and phone support to Snowflake customers and partners 
Utilize Snowflake environment, connectors, 3rd party partner software, and tools to investigate issues. 
Document known solutions to the internal and external knowledge base 
Submit well-documented bugs and feature requests arising from customer-submitted requests.
Work on technical and non-technical projects. 
YOU WILL HAVE:
1 year of experience in Technical Support or a similar technical function role.
Basic knowledge of web security, networking technologies and protocols such as TCP/IP, HTTP/HTTPS, DNS, load balancers, proxies and firewalls.
Basic understanding of security concepts such as IAM, Authentication and authorisation, SSL/TLS, AD etc.
Basic understanding of any of the public cloud providers such as AWS,  Azure and GCP.
Basic understanding  of one or more operating systems such as Windows, Linux, Unix etc 
Basic understanding of database concepts.
Excellent writing and communication skills in Japanese.
Intermediate or higher level of English writing and communication skills.
Basic understanding of any of the following technical domains is a plus:

Programming or scripting languages such as Python, Java etc.
Technical fundamentals of Information Security. 
***Snowflake will provide 12-months of English language training support for successfully hired candidates
Cyber Security Jobs by Category
Cyber Security Salaries