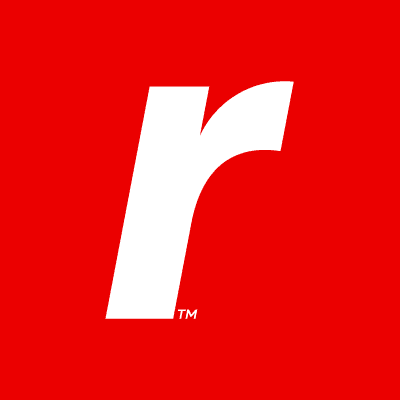 Rackspace
Cloud Business Consultant
Egypt - Remote••October 1, 2023
Job Summary:
We're looking for a Cloud Business Consultant to join our Cloud Optimizer team. Cloud Optimizer is a managed service focused on helping customers efficiently orchestrate their cloud resources. The attributes that make the cloud such a powerful source of technological innovation—on-demand provisioning, scalable, and elastic resources, the sheer velocity of newly launched and improved service offerings—also make cloud management a unique and complex challenge. On a day-to-day basis, you will be helping customers distill large amounts of usage data into meaningful business intelligence. The goal of the Cloud Optimizer team is to help our clients develop into more mature and innovative consumers of the cloud.As a Cloud Business Consultant, you will need to be comfortable working with data and presenting conclusions clearly. You will also need to be at ease with general support of technology products and services. But most importantly, you need to be comfortable engaging with customers, understanding their needs, and helping them accomplish their goals.If you have experience as a CSM (Customer Success/Service Manager), TAM (Technical Account Manager), BA (Business Analyst), Financial Analyst, or Technology Consultant and you are looking to extend your skills, then we want to talk to you!
Work Location:
Remote
Key Responsibilities
You will be assigned to 10-15 enterprise cloud customers.
You will prepare in-depth analyses using big data and present to high-level stakeholders at our largest clients. You will prepare supporting documentation and reports for those reviews.
Work with other Rackspace teams (professional services and managed services) to support the delivery of cloud management projects and support best practices.
Provide financial analysis of client cloud spend including trend reporting, identification of opportunities for cloud optimization, and outlining recommendations and proposals for optimization projects.
Demonstrate expertise in knowledge of the AWS platform, guiding each client in their utilization of AWS services.
Provide onboarding services to new Rackspace Cloud Optimizer customers.
Support the sales team in new business activities, as needed.
Work on assigned key initiatives, including new service offerings, profitability analysis, tool assessments, marketing initiatives, etc.
Qualifications
5+ years' experience supporting technology products or services in some capacity. Must be able to "talk tech" credibly with engineers and developers.
Customer relationship management with some experience directly managing key stakeholder relationships.
Data analysis and the ability to turn data into insights.
Ability to work with our data visualization portal and easily grasp day-to-day tasks such as trend analysis and anomaly detection.
Must be a pro-level user of Excel and be comfortable creating summaries and visuals (pivot tables and charts) to support ad-hoc report delivery.
Familiarity with any advanced data analysis tools is a plus but not required; for example: Tableau, Alteryx, PowerBI, SQL, etc. We use Alteryx extensively.
Excellent communication skills, both client-facing and internal. Proven ability to lead meetings with C-level executives. Ability to prepare clear and concise documentation (MS Word, PowerPoint).
We do not require any specific experience with the AWS, Azure or GCP platform (we will teach you), but if you have some, that is also a plus.
Similarly, experience using a cloud management platform (AWS Cost Explorer, CloudHealth, CloudCheckr, CloudAbility) is a plus but not required.
Demonstrated ability to cross-sell and up-sell is a major plus.
Discover your inner Racker: Racker Life
This is a permanent remote job, but you need to be based in Egypt.
#LI-LP2#LI-Remote
About Rackspace Technology
We are the multicloud solutions experts. We combine our expertise with the world's leading technologies — across applications, data and security — to deliver end-to-end solutions. We have a proven record of advising customers based on their business challenges, designing solutions that scale, building and managing those solutions, and optimizing returns into the future. Named a best place to work, year after year according to Fortune, Forbes and Glassdoor, we attract and develop world-class talent. Join us on our mission to embrace technology, empower customers and deliver the future.  
More on Rackspace Technology
Though we're all different, Rackers thrive through our connection to a central goal: to be a valued member of a winning team on an inspiring mission. We bring our whole selves to work every day. And we embrace the notion that unique perspectives fuel innovation and enable us to best serve our customers and communities around the globe. We welcome you to apply today and want you to know that we are committed to offering equal employment opportunity without regard to age, color, disability, gender reassignment or identity or expression, genetic information, marital or civil partner status, pregnancy or maternity status, military or veteran status, nationality, ethnic or national origin, race, religion or belief, sexual orientation, or any legally protected characteristic. If you have a disability or special need that requires accommodation, please let us know.
Cyber Security Jobs by Category
Cyber Security Salaries