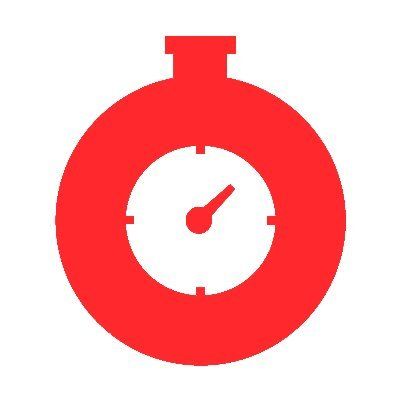 Fastly, Inc.
Chief Information Security Officer
Fastly helps people stay better connected with the things they love. Fastly's edge cloud platform enables customers to create great digital experiences quickly, securely, and reliably by processing, serving, and securing our customers' applications as close to their end-users as possible — at the edge of the Internet. The platform is designed to take advantage of the modern internet, to be programmable, and to support agile software development. Fastly's customers include many of the world's most prominent companies, including Vimeo, Pinterest, The New York Times, and GitHub.
We're building a more trustworthy Internet. Come join us.
Chief Information Security Officer
Fastly is seeking a Chief Information Security Officer (CISO). The ideal candidate will be a strategic business partner with the broad range of skills necessary to effectively ensure the safety of our products, our customers, our employees, and our data. The CISO will work cross functionally across the company, touching nearly every part of our business. They will engage with Engineering and Product to ensure the security of our products and to advise on value creation. They will engage with the Legal team on compliance, governance and risk management. They will engage with the Information Technology teams and People teams to protect and inform our staff. And they will engage with the Go To Market teams to represent Fastly at Security events, to build confidence with prospects and existing customers, and to collaborate on solutions and mitigations. 
Fastly is a Security company, with a range of security products and services, and many large and sophisticated customers across industries, with stringent security requirements. The CISO is an integral part of how Fastly delivers on our core value proposition of making the Internet a safer place. The CISO will frequently engage with the senior staff as well as with the board on matters or risk management and response.
The CISO is a critical part of Fastly's leadership team, and Fastly is a critical part of the security of the Internet. Come join us.
What You'll Do
Develop, maintain, and promote information security policies, standards, and guidelines to ensure that Fastly's information assets are adequately protected
Partner with senior leaders across the business to assess and communicate acceptable levels of risk and ensure that all products and business systems are developed with security in mind
Identify, evaluate and report on information security risks, practices and projects to senior leadership and the Board of Directors
Ensure that the Fastly is in compliance with changing laws, regulations, audit requirements and contractual obligations
Represent the company's security vision when meeting with customers or prospects
Oversee the evaluation and selection of information security solutions
Monitor the industry and external environment for emerging threats (threat intelligence)
Partner with the People team to communicate best practices and provide training across the organization to keep Fastly and our employees safe
Partner with Engineering to review architecture and educate the team on secure development practices
Review and approve security policies, controls and security incident response planning
Constantly update the security strategy to leverage new technology and threat information
Work closely with IT, business systems and other technology groups to fully secure information, computer, network, and processing systems
Review investigations after all security incidents including impact analysis and recommendations for avoiding similar future incidents
What We're Looking For
Bachelor's Degree in Computer Science, Information Security, Engineering, or a related field
Significant experience in a combination of risk management, information security and information technology fields and experience in a senior leadership role. Employment history should demonstrate increasing levels of responsibility
Strong technical understanding of threats and vulnerabilities and mitigation strategies
Innovative thinker and leader with the ability to direct and motivate cross-functional teams
Ability to develop a strong working knowledge and understanding of the business
Ability to communicate security and risk-related concepts to both technical and non-technical audiences, including board level
Ability to evangelize security to make it a critical part of business operations; build trust and respect for the security function
Strong ability to build relationships and collaborate across the organization
Excellent written and verbal communication skills, interpersonal and collaborative skills, and a high level of personal integrity
Experience with contract and vendor negotiations and experience managing cost centers and budgets
Work Location(s) & Travel Requirements
The team is based out of Fastly's San Francisco office. Fastly currently embraces a largely hybrid model for most roles which allows employees flexibility to split their time between the office and home. 
This position may require travel as required by your role or requested by your manager.
Preferred locations for this position are:
Fastly currently embraces a largely hybrid model for most roles which allows employees flexibility to split their time between the office and home.  
We are willing to consider remote candidates in the US. This position may require travel as required by your role or requested by your manager.
Salary
The estimated salary range for this position is $307,920 to $400,820.
Starting salary may vary based on permissible, non-discriminatory factors such as experience, skills, qualifications, and location.
This role may be eligible to participate in Fastly's equity and discretionary bonus programs.
Benefits
We care about you. Fastly works hard to create a positive environment for our employees, and we think your life outside of work is important too. We support our teams with great benefits that start on the first day of your employment with Fastly. Curious about our offerings?
We offer a comprehensive benefits package including medical, dental, and vision insurance. Family planning, mental health support along with Employee Assistance Program, Insurance (Life, Disability, and Accident), company paid holidays, paid time off and paid sick leave are there to help support our employees. We also offer 401(k) (including company match) and an Employee Stock Purchase Program.
Why Fastly?
We have a huge impact. Fastly is a small company with a big reach. Not only do our customers have a tremendous user base, but we also support a growing number of open source projects and initiatives. Outside of code, employees are encouraged to share causes close to their heart with others so we can help lend a supportive hand.

We love distributed teams. Fastly's home-base is in San Francisco, but we have multiple offices and employees sprinkled around the globe. 

We value diversity. Growing and maintaining our inclusive and diverse team matters to us. We are committed to being a company where our employees feel comfortable bringing their authentic selves to work and have the ability to be successful -- every day.

We are passionate. Fastly is chock full of passionate people and we're not 'one size fits all'. Fastly employs authors, pilots, skiers, parents (of humans and animals), makeup geeks, coffee connoisseurs, and more. We love employees for who they are and what they are passionate about.
We're always looking for humble, sharp, and creative folks to join the Fastly team. If you think you might be a fit please apply! A fully completed application and resume or CV are required when applying.
Fastly is committed to ensuring equal employment opportunity and to providing employees with a safe and welcoming work environment free of discrimination and harassment. Our employment decisions are based on business needs, job requirements and individual qualifications. All qualified applicants will receive consideration for employment without regard to age, ancestry, color, family or medical care leave, gender identity or expression, genetic information, marital status, medical condition, national origin, family or parental status, physical or mental disability, political affiliation, protected veteran status, race, religion, sex (including pregnancy), sexual orientation, or any other characteristic protected by applicable laws, regulations and ordinances.
Consistent with the Americans with Disabilities Act (ADA) and federal or state disability laws, Fastly will provide reasonable accommodations for applicants and employees with disabilities. If reasonable accommodation is needed to participate in the job application or interview process, to perform essential job functions, and/or to receive other benefits and privileges of employment, please contact your Recruiter, or the Fastly Employee Relations team at candidateaccommodations@fastly.com or 501-287-4901. 
Fastly collects and processes personal data submitted by job applicants in accordance with our Privacy Policy. Please see our privacy notice for job applicants.
Cyber Security Jobs by Category
Cyber Security Salaries